What Business Startup Costs Should You Consider?
Business Startup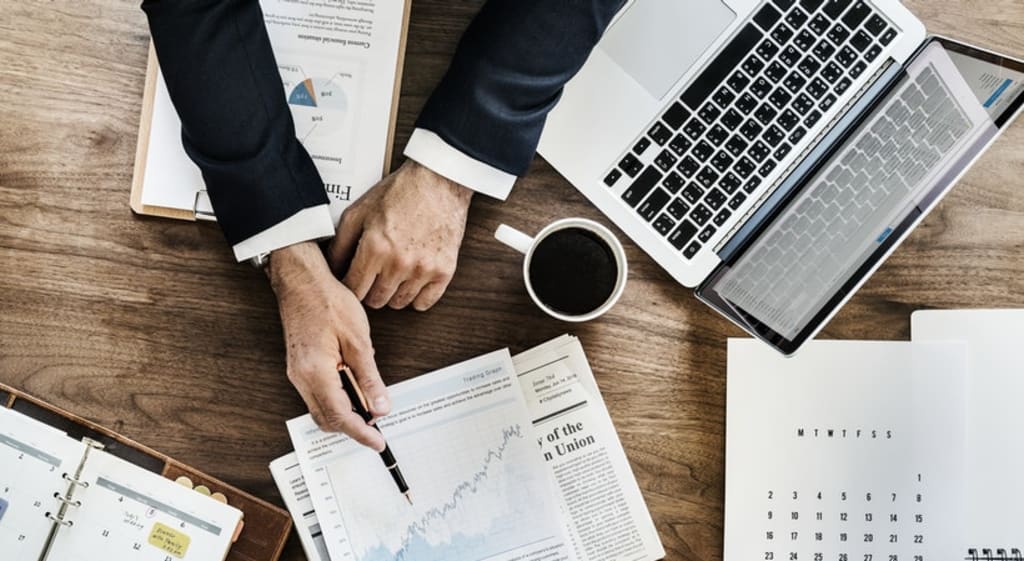 We recently sat down with world renowned entrepreneur and advisor, Alan Safahi to discuss costs involved in starting a new business.
According to Alan Safahi, every new business have a distinctive startup expense and failure to understand this nuance and properly plan for the startup costs accordingly could lead to the failure of that business
If you are planning to start a new business and want an insight into the startup costs; then this article is for you.
Starting a business is much greater than just having the capital and name. It requires an in-depth understanding of budgets and planning.
Meaning of startup costs
That amount of funds that you are expected to spend at the commencement of your business is called startup cost.
After studying the nature of the business you want to start, write a business plan and outline the expenses expected in a generous way.
Alan Safahi believes that usually stups usually need 3X-5X the amount of money founders originally believe they need and take 3-5 times longer than anticipated to reach product/market fit and/or profitability.
It is therefore recommended that startup founders build a cash cushion for the costs that will pop up and the runway needed before they turn a profit.
With this, they are likely not to run out of cash which is the oxygen for any startup.
Startup costs each business should be aware of:
Research costs
Of course, you cannot start a business without research. You may do it yourself or hire an expert to look into the market for you. Irrespective of which way, there are expenses to be incurred. Only after research, you will be sure of the likelihood of making profit.
Equipment
This depends on the type of business you plan to start, but you will definitely need some equipment which should be clearly outlined in the business plan whether you wish to buy, lease or rent.
Legal fees
To reduce risk and enhance credibility, all your documents should be verified by a lawyer. Ensure that your business is appropriately registered with license and all the documents in order.
Marketing
Most businesses start marketing before they have a product/market fit which is a big mistake. According to Alan Safahi, the founders should initially do all the sales and marketing themselves and only start campaigning and advertising their goods or services after the initial sales have been completed successfully. This means the first 25 clients if the business operates as a B2B (selling to other businesses) or the first 1,000 customers if it operates as a B2C (selling to consumers).
This approach in the early days of startups allows founders to better understand their customers and their needs, appropriately track their expenses and tweak product and services as needed to reach the right audiences at the right time and in the right place.
Costs of Technology
This largely depends on the nature of your business and the amount of capital available. In most cases, it largely involves creating an online presence like a website and the cost of maintaining it. It is not necessary to spend a ton of money on a cool website at this stage until you get a product/market fit. After all, if you can acquire your initial clients with an ugly website, you can do that much better with a cool (and more relevant) website later!
Most of the new business outsources the accounting and payroll requirements to cut down expenses.
Similarly, there is no need for you to sign up for dozens of "tools' often marketed to startups to increase your efficiency. Founders should be focused entirely on talking to prospective customers initially and not worry about optimization. You can always optimize and scale later when you know what it is you need to optimize and have more resources.
Hassle-free way to estimate your startup costs
A basic understanding of the costs of starting a business will increase your chance of success. Below are some benefits of calculating the startup costs:
• Enables you to estimate future profits
• Helps you carry out a perfect break-even analysis
• Provides you with the data you need to Secure loans
• Helps you attract prospective investors
• Offer you the ability to save money from tax deductions
Three main steps are involved in calculating costs of startup
• Categorize your expenses: these are the expenses mentioned above and the ones that may be exclusive to your own business
• Allocate a cost estimate to every expense: peruse the whole list of expenses and assign a cost to all. Remember to be generous.
• Sum up your expenses: Add everything together and multiply by 3-5 times and you are good to go!
Verdicts:
Alan Safahi believes that it is wiser to make business decisions based on research and forecast data. This will be achieved only when proper startup costs are made.
About the Creator
Alan Safahi is an Iranian-American entrepreneur and six-time startup founder with over 30 years' experience in the information technology, telecommunications and financial services industries.
Reader insights
Be the first to share your insights about this piece.
Add your insights