What are the uses and convenience of OMR software?
OMR Software uses and benefits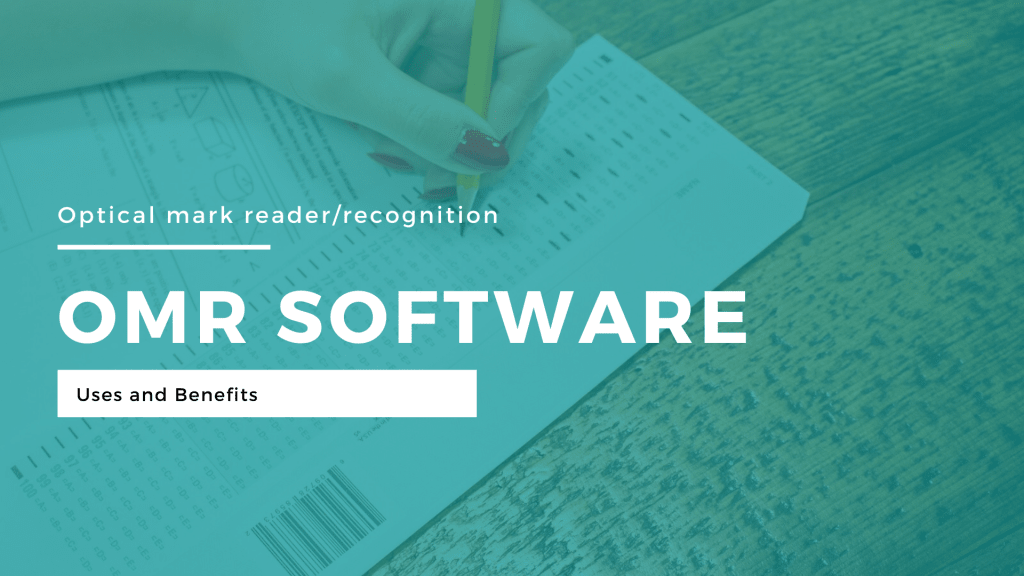 OMR Software uses and benefits in education industry
OMR is an abbreviated term for Optical Mark Reader or Optical Mark Recognition. OMR software is a form of technology which is useful in instantly acquiring data out of the hand marked OMR sheets. It provides great accuracy and speed, whereas it can also read any type of OMR sheet such as forms, tests, surveys, ballots and checklists.
This whole OMR sheet processing functionality is accomplished through a hardware device named scanner. OMR software is efficient enough to scan the sheets using any regular scanner such as flatbed, ADF and MFP.
The scanner used for scanning the marked sheets after which the software can read and record the marks which are made on the forms.
Recently many Government and competitive exams have switched to the pattern of OMR and even defence industry uses it to create assessments.
OMR has got the capacity to process hundreds and thousands of marked OMR sheets at once that too in just few hours. It has also been noticed that the error rate of OMR technology is quite low, estimated to be less than 1%.
What are the field types which are used in OMR sheets?
Multiple Choice- In this field multiple options are provided for a single question labeled as "a,b,c,d" or "1,2,3,4" and one correct answer bubble has to be darkened.
Grid type- This field type is mostly present in all the OMR sheets. In this the bubble pattern is arranged in a grid format in which the users need to fill their name, phone number, roll number, etc.
Total addition- In this field type the addition of total marks is written.
Boolean type- This a field type used for marking answers that are only in "Yes" and "No" format.
Binary type- Unlike the Boolean type in which the test taker has to answer in "Yes" or "No" for all the questions, Binary type requires a "Yes' or "No" answer to only one question.
What are the uses of OMR software?
OMR software has been adopted by various sectors and industries such as educational and organizational to create following types of sheets-
Time sheets and inventory counts
Membership subscription forms
Banking and insurance applications
Why to use automated form processing technology?
1. Best Quality
OMR sheet checker software ensures best quality when it comes to reading the OMR sheets. It guarantees 100% data extraction accuracy and has got various integrated AI features that can maintain the accuracy of data. Its data can be accurately used for interpreting surveys, creating organizational decisions and developing new plans.
2. Reduces cost
Manually processing any human marked sheet is not just very tedious but also inaccurate and expensive. It takes a lot of time and doesn't ensure ant reliability of the data extracted. Using OMR solution to process the sheets and extract data is cost-effective and accurate. It is capable of doing more work in a short span of time ensuring that corporate and educational sectors can be timely productive.
3. Greater Convenience
The OMR solution can capture information from any type of OMR sheet irrespective of the quality and size of sheets. The administrator doesn't have to purchase any specific OMR scanner and can get optimum scanning g results even from a regular office scanner. No prior skills or high level intelligence is required to either operate the software or a scanner/printer.
Conclusion
OMR software technology is a blessing to all data collecting sectors and industries. It has greatly simplified the earlier conventional process and made it automate as well as accurate. This is the reason why it has gained so much of fame worldwide and is still being efficiently used for OMR sheet designing, printing, scanning, reading and even evaluation.