What Are The Advantages Of Hiring a Shopify Developer? How much does it cost?
Hiring a Shopify Developer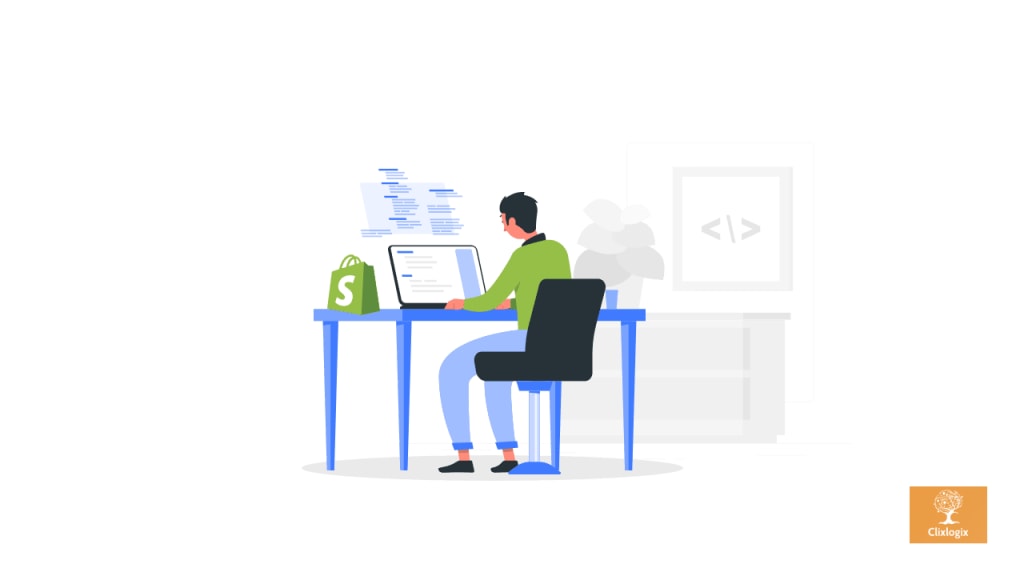 Now, Shopify being one of the leading platforms with over 600,000 stores, wasn't originally an eCommerce platform! It was an online store itself and used to sell snowboards.
So Shopify was born during that time when there were no tools that allowed merchants to build their own brand and build a relationship with potential customers interested in their brand. And this prompted the founders to build one of their own.
And this is the good thing about Shopify:
If you are a small business that wants to set up a quick and easy online store with a little bit of customization along the way, Shopify might be the best platform for you. Without a doubt, it is a user-friendly platform, but you can also experiment will all the readily available themes with our dedicated shopify developers, look for plug-ins. But this would take a significant amount of time in learning the technicalities and building a website that will engage and attract buyers. To simply put, you might need the help of an expert.
A do-it-yourself can seem fun and insanely rewarding as you are learning new things and picking up some great new skills along the way. However, you will be most likely limited in choice when choosing a Shopify theme template. That means you will only be able to choose free templates as paid ones might require development and some sort of coding to be done.
Let's cut to the chase, if you have a physical business selling products, you might want to grow a separate online stream revenue stream. If this sounds like you, below are some important insights that you can benefit from!
What makes Shopify the best platform for online presence?
Though we have the whole list of reasons why Shopify is the best, but here we have the number one reason:
Seamless integration with advanced functionalities: Shopify makes it super easy to create your website with a plugin application style platform that enable you to seamlessly integrate with all the tools that you need, including Google Ads and Google Merchant centre. Besides the feature to enhance sales and social media promotion, it also offers inventory management, accounting, and business reporting.
And while this is one of the favorite reasons for many businesses choosing Shopify- it is certainly not the only reason. So what sets Shopify apart from others? If you are new to Shopify allow us to walk you through the reason that makes it a top pick:
Both free and premium themes are mobile responsive.
Allows customization to a great extent
Commendable technical support
Integration with top payment solutions
Tracking and maintaining user data
Built-in SEO features
And much more
Why do you need to hire a Shopify Developer?
A basic website that offers products and has a working checkout and payment system is enough to get your business off the ground, you may need to know a bit more technicalities to add a professional touch. And if you are willing to make a fortune by selling products through your Shopify store, it is only possible when you utilize the platform to its full potential.
Being honest, running an online store isn't without challenges. You can either handle the branding part of your store, be in touch with the suppliers, operate the inventories, or just upscale your business. There is no in-between.
The one area where the majority of new Shopify sellers will need help and that goes beyond the basic building of the store is technical knowledge. If you don't want to shift your focus, we recommend you to hire a Shopify developer. Shopify developers or experts can help flesh out your website and provide your users with a much more streamlined, professional, and full-featured experience.
Advantages of Hiring A Shopify Developer
Skills and Expertise: Getting the store designed by the experts will ensure that your store follows all the best practices in terms of user experience, design, and development as they are masters in their field. What's more, they know the best layouts, functionalities, designs, payment gateways, inventory systems, navigation, and checkout logic to put in place.
Customized store: On the development side of things, they can help you add additional features and make your website highly customizable based on your requirements. For instance, they can help code new functionality into your website whether you want to enhance the checkout experience or integrate a third-party payment gateway. These features are kind-off standard, if you check out big brands for inspiration, your potential users may expect this kind of experience.
Focus on your business: For any business owner, the most important thing is expanding their business. Obviously, as you start you would love all the responsibilities that come along, but after all, some tasks that you are not an expert at can be a huge deal. This is another advantage of hiring an expert, that is you can focus on expanding your business and also get the website of your dream crafted in no time.
High ranking website with better functionality: Yes, Shopify lets you create SEO-friendly website but definitely you don't know how to do that. Fret not, Shopify developers have all the skills to help you develop a robust eCommerce website that will ultimately rank higher in SERPs.
Checklist to Hire An Expert
Whatever your niche is, no matter how complex the interface you want, or any features you would like to add to your online store, the success of your development project depends solely on the skills of the developer you hire. So it is important that you feel 100% comfortable with the team before they even start working on your project. Other things to ensure that the project runs smoothly include:
1. Checking previous projects they have handled.
2. Working according to written contracts.
3. Clearly state your work and communication expectations.
Where can I hire a Shopify developer? With the modern practice of outsourcing among startups and enterprises, hiring dedicated developers from trustable companies is a viable option. Whether you need a single resource, multiple resources, or even a complete development team they will assure you with the best and dedicate their resources and time solely to your project. What's more, you can also expect end-to-end support, maintenance throughout and after project completion.
Factors that influence the cost
Scope of the project: The more that you want your store to offer, the more complex your project is going to be. Getting an estimate will be dependent on: Do you want your Shopify expert to develop the complete setup? Do you want full customization? What features and functionalities do you want?
Qualification of the developer: You would obviously want someone who has experience with Shopify, but the level of experience will dictate the cost of the project. However, you can reap the real cost benefits of hiring remote developers if you work with the right partner.
Cost-effective model: Hire a Shopify Developer!
Obviously, if you have done your research, developing an online store is not the cheapest thing because the existing templates might not be enough. So if you want extended functionality and customize it to your preference, it is possible to minimize the cost and risk of failure by outsourcing the job when possible. You can get the service and expertise of the entire team, so you are bound to get the best!
About the Creator
A Web Design Agency is a company that specializes in creating visually appealing, functional, and user-friendly websites for businesses, organizations, and individuals. Check our services: https://www.clixlogix.com/
Reader insights
Be the first to share your insights about this piece.
Add your insights