Ways Vocal Could Improve
Various ways which could improve Vocal users' experiences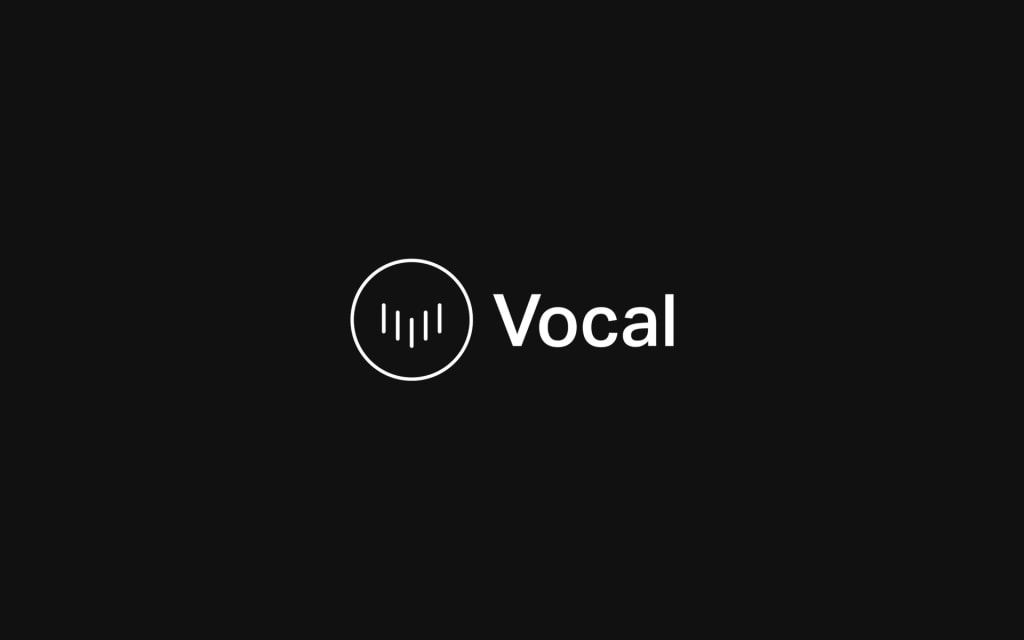 Vocal Logo
Disclaimer: This post was not made to put down the site Vocal.Media in any shape or form.
Before getting into this post, I would simply like to state that this is just some constructive criticism. I'm somebody who enjoys using Vocal and just sees a possibility for so much more. This post doesn't have to be taken into consideration by anyone, it is merely an outsider's input.
Important Note!Since writing and publishing this, Vocal has reached out to let me know how I can do some of the sections I commented on! I'll be adding these at the beginning of the sections so you can see how they're done!
Word Count
All Vocal posts have a 600-word minimum requirement. So, it would make sense to have somewhere on your screen a word count to keep track of how much you've written.
(I currently have to continue opening Grammarly to check my word count, each time I wish I could have the answer already in the corner of my screen.)
AutoSave
The number of times I've lost text or an entire post, because I got so into the zone with my writing, I hadn't realised I had yet to save.
I've also had one instance where an image wouldn't load properly, and I couldn't delete it (we'll get to that next) so I had to reopen the article in a separate tab before copying over the remaining text. If I hadn't realised the issue, I would have lost a lot of work, and I wouldn't have even been able to save it, as it kept telling me there was an error.
Autosave is a staple setting in any/all internet and computer-based writing, so it's only fitting Vocal can as well.
Delete Header Image
Vocal Says!Click your featured image, then click on the cloud icon which has an arrow pointing to the top of the screen. This is what allows you to upload a new image!
I've tried deleting header images before. Not additional photos you can add throughout the post, but the one at the very top which you need to submit your post.
Can't delete it? You're stuck with that image. You'll have to create a new story, copy and paste everything over before putting in a different image.
Fully View Users' Profiles
I've read users posts and thoroughly enjoyed them. Once I'm at the end and see their profile bio I want to go on and view all of their work. Yet because I'm now in a specific section (example: Journal) I'll only see posts which they've written and published into Journal, blocking me from seeing anything else they've created.
To fix this, you have to open a new tab, go to Vocal.media, then copy their profile from the previous link into this one to be able to view the entirety of their work.
When you click on a profile, you expect to see everything or at least receive the option to. ("View All", "Journal," "Blush", etc.)
A Search Bar
Vocal Says!If you're looking for the search bar, you simply have to click the "Explore" button in the top left of the corner. This is where you can search for anything you're after!
I can be happy to browse through the recent posts here on Vocal, but if I want to find a specific post, I can't do that.
There's the long process of going to a category, picking a tag, and then clicking through the pages until I maybe find one. Which could take an awfully long time depending on how popular that category and tag are.
I could search for a specific post, or title, or theme (example: "best bronzer") and be able to find a range of posts that I'm hoping to see. This would also prove to be highly beneficial for those hoping to find specific users they've enjoyed in the past.
I truly do enjoy using Vocal. But like everything else, there is always room to improve.
This post is some constructive criticism relating to points or issues I've come across over the last few months using this site. Little details I wish were available to make my vocal writing process (or browsing) smoother.
This is not meant to insult the hard work already gone into creating this site.
A big thank you again to the Vocal team for reaching out to give me answers to some of these points! I truly appreciate your time, Vocal's staff never disappoint!
workflow
Indie Author and Content Creator.
Working hard to see the content in my head come to life in front of me with a cuppa by my side.
Instagram: @stevie_dd
Twitter: @StephiDurand
Receive stories by Stephi Durand in

your feed