Vocal vs. Medium: Which Platform is Better for new Writers?
Here are my thoughts after writing for both platforms for two months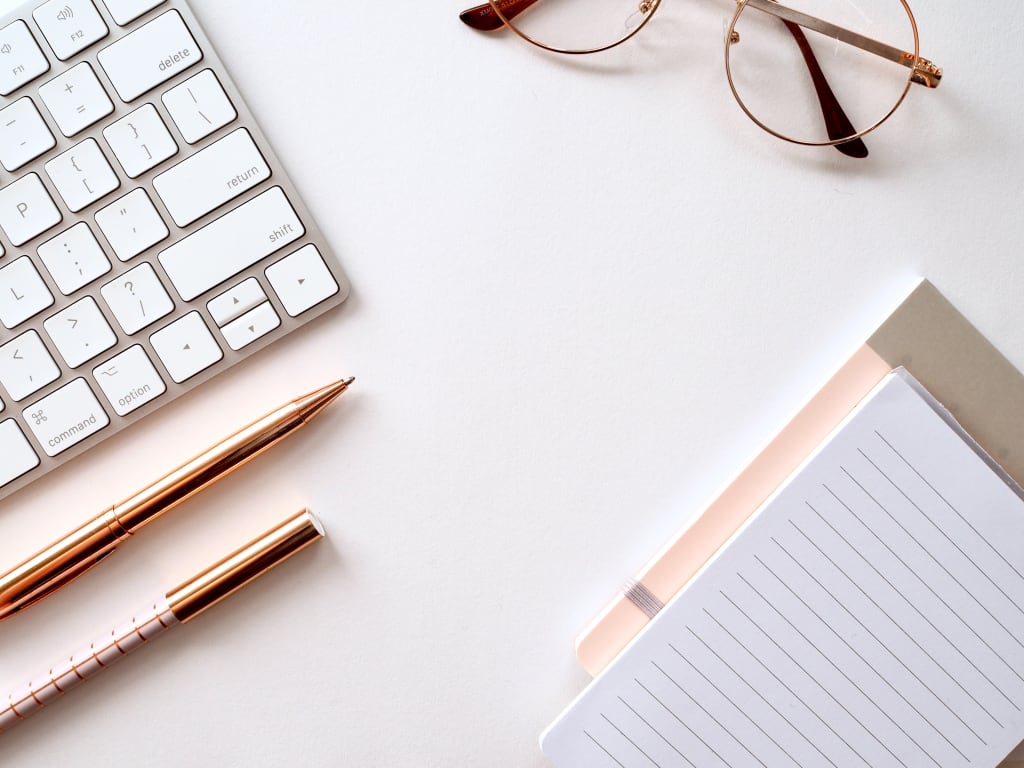 Photo by Jess Bailey on Unsplash
I started writing for both Vocal and Medium in February 2022. I wanted to start writing online and wasn't sure where to start, so after a bit of research, I found Medium and Vocal, two of the biggest online writing platforms.
There are several writing platforms out there, but since the two are often compared, and I've seen strong opinions on either side, I wanted to do a breakdown of my thoughts about each platform, now that I've been writing for both for a few months and am starting to get my bearings on each. I want to present a balanced view of the pros and cons of both.
I'll start with my thoughts on the pros and cons of Medium.
Medium Pros:
1. No review or approval process makes it easy to get started writing on Medium.
Medium makes it easy to sign up, get started, and publish your writing right away. Medium allows you to self-publish your content without having to wait for review or approval. (You also have the option of publishing through a publication on Medium). Simply write whatever you want to write, hit publish, and there it is, for the world wide web to see. Of course, there are some benefits to having a review/approval system, but if you want to get up and running quickly, and start sharing your stories with the multiverse, then Medium is great for this.
2. There is no minimum word count on Medium.
Unlike Vocal, which requires stories to be at least 600 words, Medium has no minimum word count. This makes it easy to post short-form content and quick articles, so posting an article a day or more on Medium is very realistic.
3. Medium has a large, well-established community, where other writers can engage with your work.
On Medium, writers can interact with each other on articles by commenting or clapping. Medium's community makes it easy to grow your following by interacting with other writers. At the time of this writing, I have been on Medium for roughly two months, and have 253 followers. The Medium community has been incredibly supportive and uplifting in my experience so far, and the community aspect of Medium is a plus. Vocal does not have comments, but you can "heart" stories, and see how many hearts and views you have, and they just introduced "reader insights" which you can give as a reader, and receive as a writer.
Medium cons:
1. If you want to earn money for your writing and enroll in the Medium Partner Program, you must reach 100 followers before you are eligible.
100 followers aren't hard to reach on Medium, especially if you're writing often and interacting with other writers. Some new writers choose to use the "follow-for-follow" method to quickly reach 100 followers so that they can begin earning, which is a strategy that has some drawbacks as well, as I have written about here:
If you are eager to begin earning for your views, this can be a con, but don't let it discourage you. Reaching your first 100 followers is very doable.
2. Medium does not automatically embed Unsplash images when you draft a story like Vocal does.
This is one nifty feature that Vocal has that Medium could add to make writers' lives a lot easier. Vocal makes it easy for writers to add photos from Unsplash to their stories, by clicking "Unsplash image" and searching the gallery right there within the draft. You can still go to Unsplash.com to download free images you can then use on Medium, of course (make sure to properly cite the photographer! Read about how below:)
This just adds an extra step when you want to add an Unsplash photo to your Medium article, while Vocal makes it easier.
Now let's look at the pros and cons of Vocal.
Vocal Pros:
1. No minimum number of followers/subscribers needed to be eligible to earn.
When you sign up for Vocal, you can begin earning as soon as your first story is published. Plus, I got a $10 welcome bonus for signing up with Vocal!

Currently, as of the time of this writing, I have 52 Vocal subscribers. I am surprised I even have that many after 2 months because it isn't as easy to grow your following on Vocal as it is on Medium, since there's no way to comment or really interact with other writers. So, I feel like my writing alone earned me those 52 subscribers, and I very am proud of them. It's been very satisfying to watch the Vocal subscribers trickle in, even though it's easier and faster to build a community and a following on Medium, where writers can comment and interact with each other.
2. Vocal gives writers bonuses for publishing a top story, and for publishing 5th, 10th stories, etc.
Every time my story has been featured on the Vocal "top stories" homepage, I have received $5, which is pretty exciting.

I also received $5 for my 5th story and $10 for my 10th story. From what I have seen from other writers, this trend continues for hitting more milestones, although I'm not sure how far it goes. (I'll update you all when I find out!)Readers can even tip you, which is exciting! I was thrilled to receive my first $1 tip.
3. Vocal gives writers the opportunity to earn money in writing challenges.
Right now, they have a fiction writing challenge for the 110-year anniversary of the sinking of the Titanic, called "Ship of Dreams". The 1st place winner will receive $2,500, the 2nd place winner will receive $1,000, and 15 Runners-up will receive $50.
Vocal Cons:
1.Writers submit stories to be reviewed before publication. The review process can take about 1–2 days, or as many as 5–6.
Unlike Medium, stories on Vocal must be reviewed before they are published. Stories will not be approved if they do not meet the 600 word minimum, for example.
The length of the review process varies, and probably depends on several factors. Submitting several stories at once, for example, can slow it down. In my experience, stories typically get published after 1–2 days. However, my most recent story that I submitted, I entered into a challenge on the last day that the challenge was open, when the Vocal team has countless entries to review, which undoubtedly slows the process. I submitted it 6 days ago, and it has not yet been published. That's the longest I have seen it take, but I'll cut them some slack, since they are reviewing all those submissions for a challenge.
2. 600 Word Minimum
All stories published on Vocal must be at least 600 words. Longer pieces tend to do well there, while short form content is popular on Medium. You can cross-post your Medium content onto Vocal as well, as long as the content is long enough. If you're looking to publish a shorter article, you can either expand on it for a longer Vocal article, or stick to Medium.
So, which platform is the best for new writers to start with? I say both. I usually post my content on both Medium and Vocal. Some content I post only on Medium, because it's not long enough for Vocal, but I do a lot of cross posting as well. I am still fairly new to writing online, and it's helped me get a feel for what content typically does better on each platform, as well as the technical setup and layout of the platforms. Writing on both has helped me learn and grow as a writer, and I am always looking for different platforms and ways to write.
About the Creator
Self-identified Highly Sensitive Person (HSP) trying to carve out a joyful corner in an increasingly bleak world. I have one daughter, a French Bulldog named Chanel who farts a lot. I'm an Aries.
Instagram: @mariadubbs
Medium: @maria.wallisch
Reader insights
Be the first to share your insights about this piece.
Add your insights