Vocal's Position in Tomorrow's Digital Landscape
Jerrick's Vocal platform is well positioned for tomorrow's digital landscape.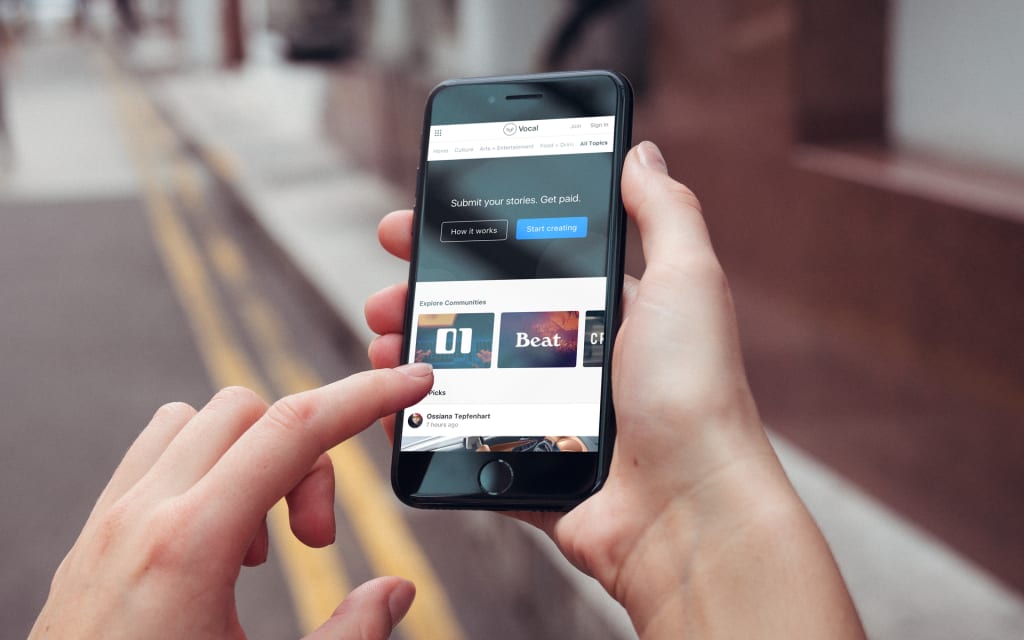 Having recently celebrated Vocal's second anniversary as a platform, I realized that as our technology evolved, so has our management group. Jerrick has matured into a cohesive and talented executive team supported by a network of committed stakeholders, advisors, and investors.
Over a 10 year period from 2006 through 2016, the online content industry experienced rapid growth unlike any other industry in the history of corporate America. This growth culminated with companies involved in the space, becoming many of the world's most valuable companies in recent years. Countless platforms where creators and their audiences can create, share, and connect were introduced over a short period of time.
Hyper-growth introduced many problems, but the largest was that the first wave of media platforms and their business models were heavily reliant on traditional advertising.
As legacy platforms and digital media companies scaled, so did their costs of operation, which eventually compelled them not only to compromise the integrity of their relationship with users, but to bombard them with invasive and sometimes nefarious tactics to generate profits. There had been very little thought put into how and why technology was moving in a particular direction, which was further amplified by an ongoing demand for revenues fueled by investors who did not often take the time to understand the broader implications of the digital landscape.
Traditional advertising was threatened by the very nature of the audience it was meant to be reaching. An intrusive user experience is not a sustainable model.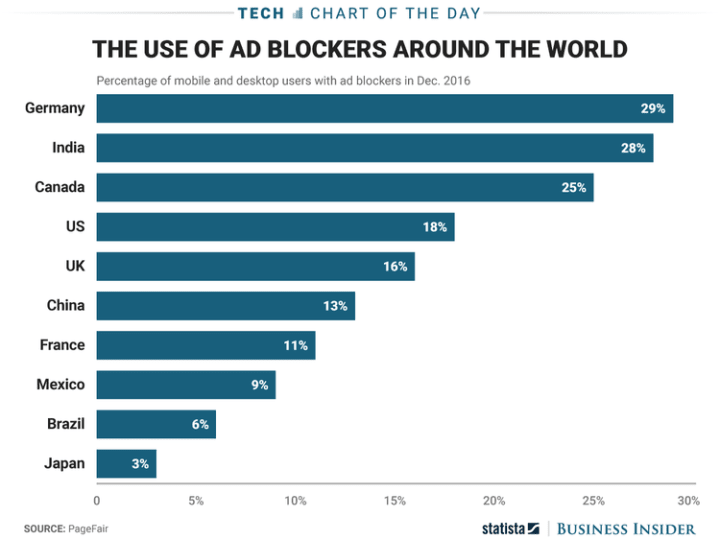 Eventually, human nature innovates for and solves problems. This principle is reflective of the premium cable industry at its disruptive height. The public willingly paid billions to avoid the relentless commercials on network television.
Google and Facebook became the dominating forces in the advertising space over this 10 year period. The intrusiveness of early digital advertising was eventually met with the creation and proliferation of ad blockers.
Presumably, Google and Facebook never intended for that outcome. However, having embraced the opportunity when it presented itself, they would inevitably lead a rapid margin compression trend in the digital space, the speed of which previous decades of the technology industry had never seen.
The ad technology industry had become myopic in nature, believing that century old advertising ideology would lead the new generation of technology-based marketing. They were mistaken. With the need to monetize and satisfy brands' efforts given the limited understanding of what they were getting for marketing dollars spent, online content and assets deteriorated rapidly between 2016 and 2018.
This compression of margins led to massive layoffs at media companies that were dependent on this form of advertising, along with a severe markdown in asset valuations.
Jerrick began in earnest in 2012 with my partner, Rick Schwartz, and I deciding to purchase and create digital content for a network of distributors. From a loft in Soho, we moved into a warehouse in Englewood, NJ, built a green screen room, and hired a technology group. We saw firsthand the impact that disruptive platforms like Vice, Vox, and Medium were having on the creative industry across the entire media spectrum. We saw the long-term opportunity it presented.
Finding the right people and the right business idea would take a couple years of struggle, trial, and error. In late 2014, the company narrowed the focus of its efforts on the creation of the Vocal platform and the business plan that could both scale and sustain it. We committed to no further distractions from a market that often viewed our efforts as fringe or experimental. To continue financing the development of Vocal, Jerrick became a public entity under the symbol JMDA, trading on the OTCQB in February 2016.
Ten months later, on December 1st, 2016, the first public version of the Vocal platform was released.
Given our own experiences on a number of established platforms such as WordPress, Amazon, and Facebook ,as well as our understanding of some of their core strengths and weaknesses, we set about building our own platform. We aimed to expand our audience for content distribution and advance our efforts on monetizing that content through various features and platform collaborations we envisioned.
We believed there had to be a better way to create a platform that not only championed creators such as ourselves and made them our partners, but provided a safe, community-first environment with sustainable revenue sources. We built Vocal on these transparent core values, which drive how we work with creators, readers, brands, and partners.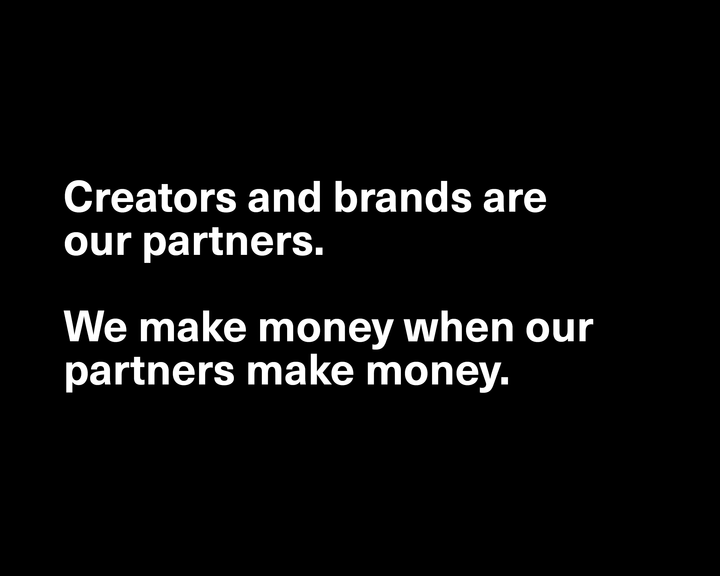 Instead of following in the traditional digital media path of highly editorialized content, we focused on building a network of communities that helped people discover real stories, from real creators. Brands are actively seeking partners like Vocal that can deliver key performance metrics within an authentic and safe network. Vocal provides for its users' needs by always innovating and introducing new features based on two core principles: that creators and brands are our partners, and that we make money when our partners make money.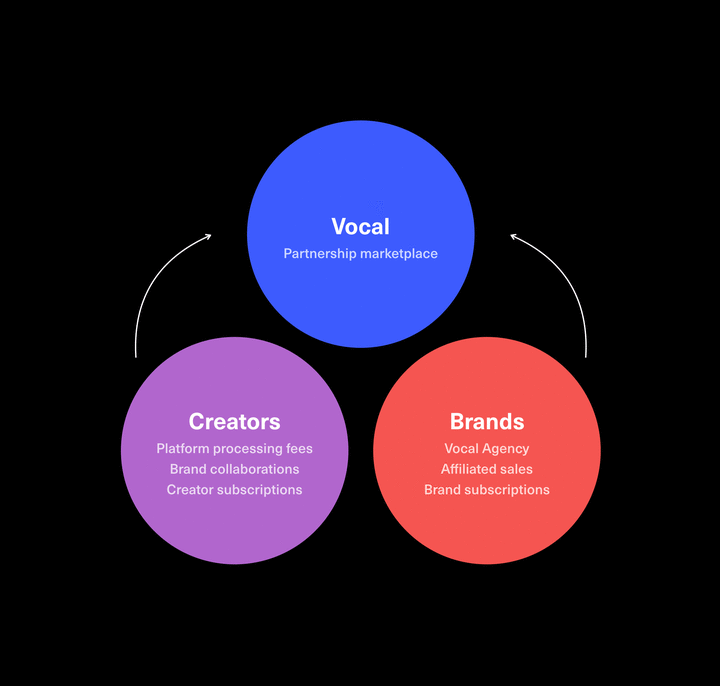 A combination of revenue streams has been identified and roadmapped for 2019, creating a unique business model. The future of Vocal includes a monthly subscription for both creators and brands — one that provides intrinsic value for both parties in the evolving digital ecosystem, thus creating scalable value in Jerrick's underlying assets, both tangible and intangible.
Since the platform's public release, we've had over 360,000 writers, musicians, bloggers, podcasters, and other creators join the Vocal platform.
Throughout the past two years, we have gathered extensive behavioral data around creators' needs, habits, and audiences. Jerrick is continuously optimizing and building Vocal to better meet the evolving needs of our creators and their stories.
In late 2014, my team introduced me to Thinkmill, a cutting edge development group in Sydney, Australia.
In early 2018, we entered into discussions about creating a joint-venture development team that would focus on the development of our technology platform, Vocal, in order to leverage and unlock what is a now a clearer path to a scalable and sustainable software as a service opportunity.
We needed the best development partners to make all this happen and spent a great deal of time searching them out. Thinkmill shared Jerrick's guiding principles and aligned well with our culture and discipline. Through this collaboration, we were able to build a cutting edge technology platform outside of the institutional technology environment.
It was apparent that Jerrick and Thinkmill were both driven and purposeful groups. Over four years, we have worked together to deliver Jerrick's flagship product Vocal and execute our extensive five-year plan. As we approach the fifth year of that plan, my team and I can feel an inflection point approaching. As such, it becomes more incumbent on me as CEO to transparently communicate our vision, core values, and general philosophy to the investment community.
At Jerrick, education is an important element of our culture. It is important that everyone who invests in and supports Jerrick understand our culture and how we plan on building an important company over the next few years.
Absorbing content while reducing infrastructure is a key component to the success of Jerrick. Vocal and its operational team can efficiently assimilate content and technology services from legacy platforms and business models that simply cannot provide the same kind of forward-thinking opportunities that our development groups, designers, and business team offer. Most of these companies have sunk significant dollars into technology that can no longer maintain their relevance; they will either adapt to platforms such as Vocal or simply be lost in the ever-congested landscape of the original or traditional internet.
At Jerrick, we're inspired by new technologies that have revolutionized how people create, consume, and distribute content and services. We often talk about companies like Spotify, Vimeo, Medium, and even Uber.
In some ways, by simply making things function more efficiently through studying what the legacy cornerstone companies like Amazon, Facebook, and Google were doing right, and as importantly what they may have been doing wrong, these companies have come to define the ideology of a new generation of technology platforms.
One had to watch closely over the past five years to see how seamlessly Amazon diversified its business model, as Shopify leveraged the democratization of e-commerce and content. It was not so clear who would survive the online streaming universe. Netflix, Amazon, or Hulu all seemed up to it, but who knew back in 2014 the voracious appetite of global content consumption? Who knew that Vimeo could thrive in the face of YouTube? Spotify disrupted iTunes and forced Apple to pivot to Apple Music, a subscription streaming service. I still have my first 10GB iPod from 2002. I keep it with my Vinyl. Uber applied its logistical algorithms and is systematically taking over the food delivery and trucking business. WordPress allowed small businesses to create digital storefronts for goods and services, literally transforming them from limited brick and mortar businesses to global opportunists — probably saving a great many from imminent failure. Vocal is an environment that provides solutions for creators and brands alike on a scalable and sustainable level. All of this has taken place in an often overlooked and unimaginably short amount of time.
The reduced public stock valuations of legacy digital technology companies reflect the jeopardy they now face if they do not compete effectively against a new generation of platforms. More likely, their solution will be to buy the best and the brightest. The losses from the highs in these stocks are only rivaled by the write-downs from the likes of Verizon on Oath and Disney on Vice. Private valuations of technology companies that cannot demonstrate the ability to compete in the new environment have and will continue to see rapid deterioration.
Yet we still Facebook search for a person when we want to find them and Google a question when we want an answer. These companies have changed how we function as people. The brief period of time has led to a reassessment of how every business and industry functions.
For too long, private equity and venture capital helped support high valuations that left many smart small technology companies, who didn't need to spend as much as the portfolio managers were looking to allocate, in a sort of financial black hole. This void was ultimately filled by capital that did not inherently understand cutting edge technology but was willing to bet on someone they believed could execute on its promise.
Over the last decade there was a massive commercial infrastructure set up around the financing, marketing, and maturing of small startup technology companies. The infrastructure itself created new needs that were filled by innovative companies like WeWork and Namely. All of this ultimately fostered an environment of ingenuity and entrepreneurialism needed for small companies to thrive and eventually start to not only challenge the old guard, but dominate in new spaces of their own creation.
In spite of having been overlooked by the traditional financing establishments now longing to identify the next great thing, this environment originated new resources like Kickstarter for funding and Product Hunt for discovery. A new financing environment is just at the beginning of its evolution in this golden age of technology entrepreneurialism — one that looks at online startups or Shark Tank opportunists as investments worthy of a second look when applied through a technology prism that can create scale and sustainability.
Open source coding movements have also leveled the playing field in less than five years. Everyone has an opportunity to innovate. The question is, how many businesses are aware of that?
And even then, how many will actually access and leverage it? Before valuations bottom out, some legacy tech companies sitting on bloated balance sheets and in aging portfolios will be deconstructed and new technology will assimilate the pieces.
Much of the old playing field has already been leveled and this should have a ripple effect in certain parts of the capital markets. Eventually, the devalued assets still in portfolios may be picked up at distressed levels not seen since the early 1990s' asset bubble burst on the heels of the Savings and Loan crisis. I expect Jerrick will be very active in this environment in the 2020s, as we have a particular advantage in this space and will look to acquire accretive assets to both revenues and our technology.
On a very top level, technology platforms save time, amplify communication, and scale transactional businesses. The 21st century platform revolution began a short time ago with the IPO of Facebook in May of 2012. More importantly, it began with the misunderstanding of the social media company by the financial markets and then the rapid reversal and radical realization that the world could be shaped by Facebook, not the other way around. This caused a seismic disruption in technology valuations as well as global consumer and behavioral patterns.
Who could have possibly had the foresight to understand the scalability or the concept of Facebook as a platform? The world is much smarter than it was seven years ago. Businesses are adapting. The audience, the producer, and the distribution channels have become more educated and the government regulatory environment, more aggressive. Over the next few years as the platform race heats up, there will be a systemic revaluation of technology platforms in the face of more advanced needs from a global audience.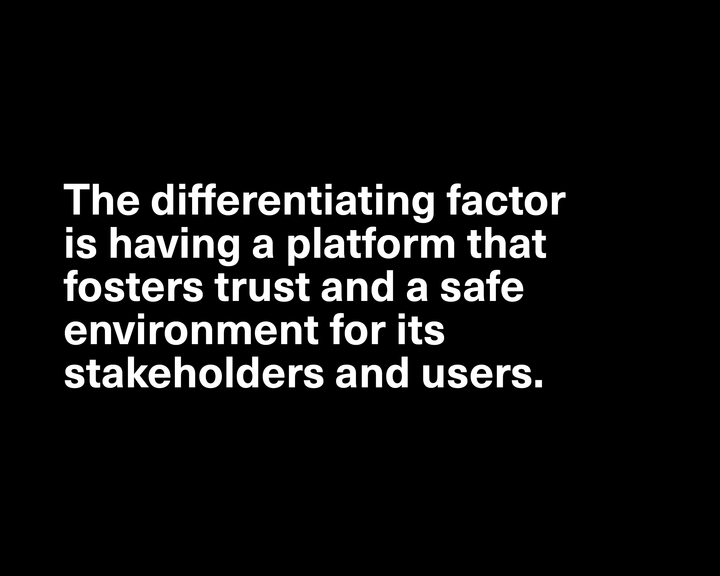 The differentiating factor is having a platform that fosters a trusted and safe environment for its stakeholders and users. A place where they can be more efficient and effective in their pursuits and passions. Resources, tools, and platforms like Spotify which helped save the music industry that Apple had disrupted, as well as WordPress which re-invented the printing press for the masses, changed how we function as a — by providing solutions and fulfilling user needs, platforms represent significant value for investors in a world where literally everyone must have a digital footprint to function in society.
Part of the commonality among these platforms is the willingness to synthesize capitalism with democratization. That is the promise of the digital space: that of a better future — one not too weighted to an extreme but rather properly balanced. While technology offers the opportunity to get everyone in the world connected, 2019 will continue to be a year where boundaries on editorial behavior will be newly established. Big social platforms are paving the way for a new conversation on the first amendment.
As people come to rely on a platform that offers more options from people they trust about the products and services they use, the platform experiences a natural accretive growth in a digital space that is ultimately driven by discovery. As the discovery leads to the best products and improves the quality and efficiency of a service, the trusted environments start to encourage businesses to engage with their audience more directly and authentically. This becomes a virtuous cycle of behavior.
Jerrick is comprised of a multi-disciplined collective that fluctuates between 25 to 45 individuals. At its foundation, it was a culture committed to seeking alpha and testing boundaries in the digital space. History is filled with both opportunistic and purposeful disruption. It has required a consistent vigilance to keep the collective in pursuit of time well spent, avoiding the pitfalls most startups succumb to. It took time to adopt a minimum viable product (MVP) approach to our core business philosophy. Our technology platform, Vocal, is extremely scalable, versatile, and represents a fundamentally new approach for creators, brands, and their audiences.
Inherent in next generation technology culture is the belief that with study, most often one can improve a process. An authentic technology platform cannot stagnate, ever. That is the fundamental problem with the legacy media and advertising companies stuck in dwindling assets from rooftop billboards to display advertising streams. The old guard tends to be linear in thinking and incapable of adapting to the multi-dimensional level of the current business landscape. It is difficult for many companies to move from needing one solid revenue stream to needing ten different yet connected streams that encompass multiple mediums.
To ensure that our company is there for creators for the long term, Jerrick created Vocal to draw on multiple revenue streams. It includes subscriptions from creators for premium tools, marketing dollars from brands for targeted storytelling, as well as a multitude of transactional opportunities by millions of viewers. Monthly subscriptions from both creators and brands bring together an intrinsically valuable environment for both parties in the digital ecosystem.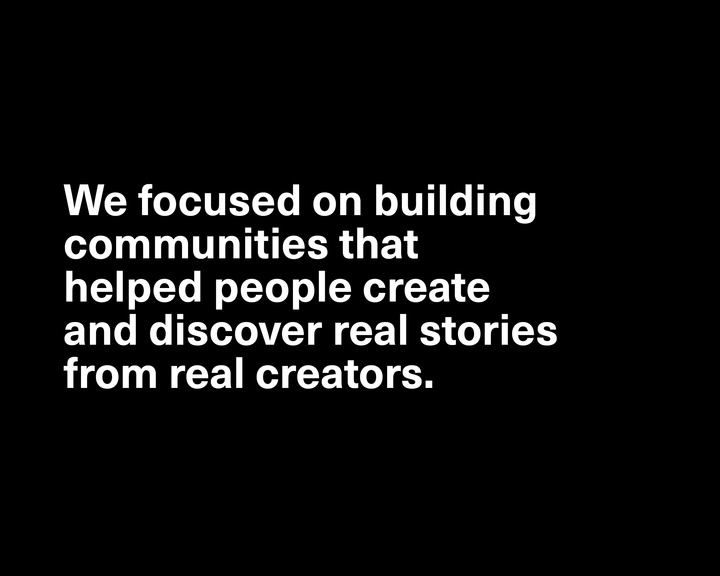 We built Vocal with a specific set of principles — we determined that our primary constituents are creators and placed them at the center of our mission. We identified their pain points and created a blueprint to solve them. We resolved to leverage major technological innovations to help change the way people create, read, and share their stories. Instead of following in the traditional digital media path of highly editorialized content, we focused on building communities that helped people create and discover real stories from real creators.
While the digital space has become a more difficult environment for some companies to navigate, for others it has grown to represent one the greatest opportunities for return on investment the public markets have ever seen. Our seasoned management team, together with a right-sided balance sheet and the expected completion of our current technology development sprint in February 2019, set Jerrick up for great expectations in the year ahead.
Our team at Jerrick is thankful for the years of confidence from our broad supportive network and wish you all a happy new year.