Using a 4D Technique to Take Control of Your Inbox
Reducing Email Overwhelmingness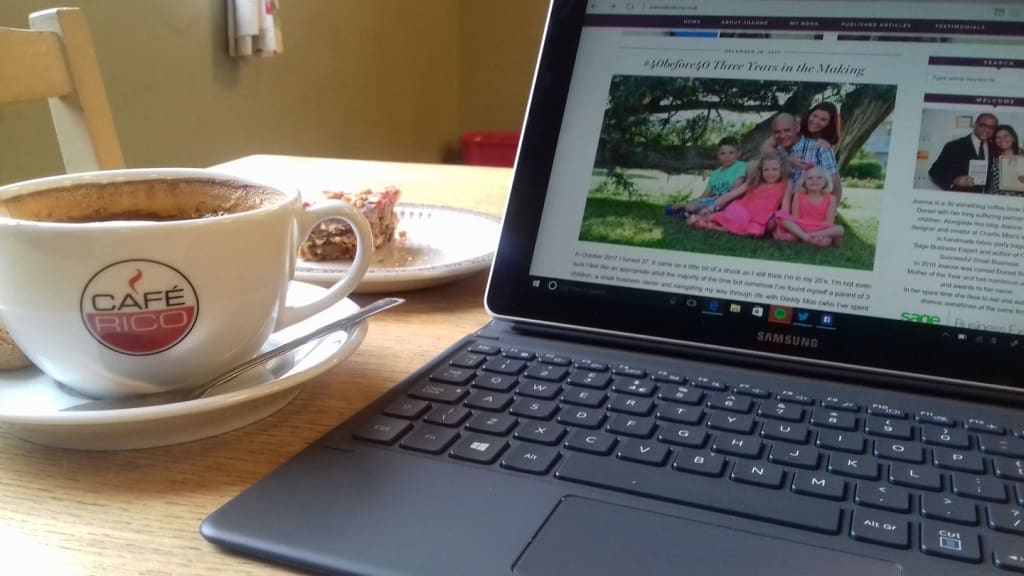 As the Summer Holidays race to an end, it's the time of the year I start to look at my business going forward. Six weeks working on a few snatched hours here and there can have a huge impact on productivity and organisation, but it's important to start September running rather than feeling overwhelmed by to-do lists, 50 thousand emails, and the inevitable office clutter (when will I learn not to use this area as a dumping ground?). I started using the 4D's technique to organise my inbox and it soon has become a part of my everyday business routine.
What is the 4D technique and what does it entail?
Quite simply; Do It – Delete It – Defer It – Delegate It. Open each email and say to yourself what D is this? By using one of the 4D's to take action straight away, it's a sure fire way to increase productivity and get sh*t done. Emails can easily be sitting in your inbox for months unactioned and the build up to 100s or even 1000s of emails can be overwhelming. Plus more importantly you might miss out on the good emails, media opportunities, event invites, or paid work. There's literally no point in scheduling in time to sort your emails if you open them and then go on to the next job. I like to spend 30 minutes at the beginning of my working day sorting through my inbox and then again before I finish for the day. I usually use swimming lessons and gymnastics as another good place to work through emails too. Planning and scheduling email time reduces inbox procrastination and stops you becoming a slave to the PING! The sound your computer makes when an email hits your inbox which really shouldn't (but usually is) followed by the immediate reaction of opening emails nor should you be refreshing every 20 minutes to see if you have been emailed! Setting aside designated email time alongside uninterrupted working time makes for a much more productive small business owner.
Do it.
Take ACTION straight away on each email then always delete or file the email for future reference. Taking action is the most important factor. Otherwise you just end up with emails languishing in your inbox for ages until the point where they are so old they are either no longer relevant or the opportunity has been missed.
Delete it.
Don't leave emails hanging around in your inbox. If you don't need them, quite simply delete them. Newsletters are the biggest inbox stealers. They clog it up making it difficult to see the wood from the trees. Tackle newsletters head on, ruthlessly. Do you even read it or do you immediately hit delete? Are these newsletters relevant to my life or business anymore? For example that weekly email from DELL—when your laptop is a Toshiba. We all have them!
Defer it.
When I work with brands, they usually provide guidelines and more importantly for the procrastinator in me, deadlines. Writing the deadline in my diary alongside the brand's contact details means one less email in the inbox. It's useful to do this with other emails by giving yourself self-imposed deadlines when you will come back to each task, cleaning your inbox and giving tasks a clear plan of action.
Delegate it.
When you work for yourself, by yourself there aren't many opportunities to delegate tasks to anyone. However I do sometimes pass opportunities on to other bloggers, small businesses, or ask them to review products for my site, but if you do have staff it's useful to remember the fourth D and pass jobs and email correspondence on to others.
Using the 4D technique means it's much easier for me to take time off during the school holidays too, successfully using this technique not being a slave to the ping and taking action on a daily basis.