Use Your Cooking Skills to Start Your Online Food Delivery Business
On-Demand Food Delivery App Solutions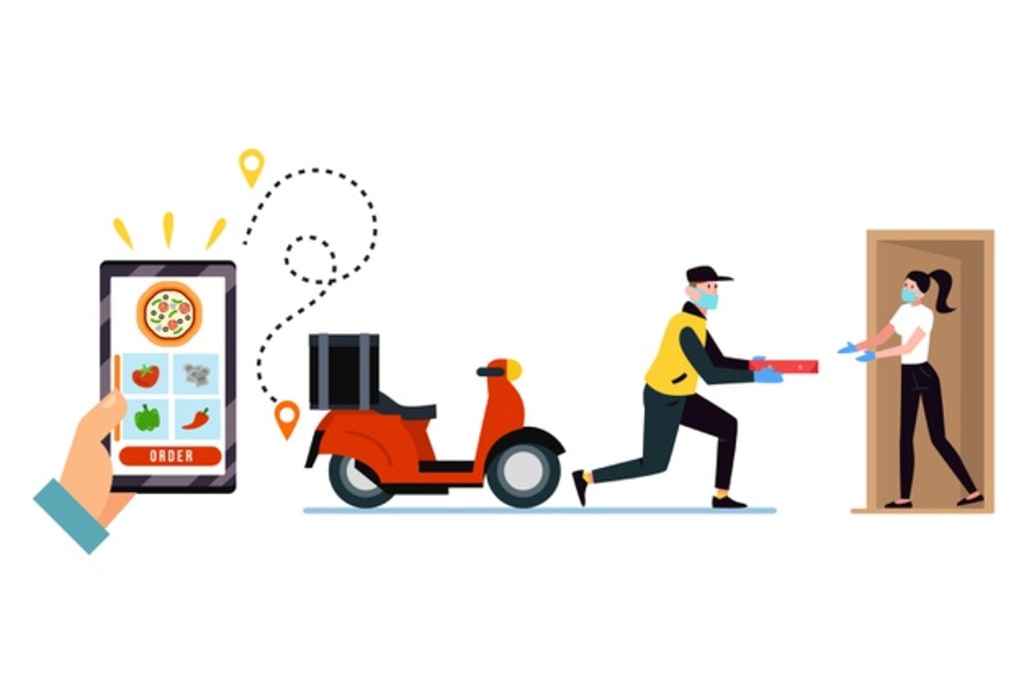 Are you the "Master Chef" in your family or the "Cuisine Expert" amongst your friends?
You definitely know that you are one who can add magic to any food that you touch and cook finger-licking dishes. Undoubtedly, it is the best time to earn good money and immense success from your cooking skills.
According to Statista, "The Online Food Delivery revenue is expected to show an Annual Growth Rate of 5.1% (CAGR 2020-2024), resulting in projected market value of USD32,325m by 2024." So, it is the best time to launch your on-demand Food delivery app solutions in your geographical area and cater to the large customer base near you.
According to Business Wire, "The world F&B e-commerce users reached 1.5 billion in 2019, and are expected to grow by 800 million, with an average of 25% y-o-y growth, by 2024." Undoubtedly, it is the best time to start your food delivery business through on-demand app solutions.
There are many dining-outs restrictions, and people these days prefer to order their meals by tapping on their phones. Getting home-cooked, healthy, and delectable food, from a hygienic and clean environment, is like an icing on the cake. The food business has touched every home and office space in the US. People with work-from-home restrictions have a lack of time to cook their favorite meal and prefer to order their food through On-Demand Delivery Apps. It not only reduces their travel burden but also gives them some free time to relax and enjoy healthy food comfortably at home.
Let's discuss it further.
Why invest in your Food Delivery Online App business solution?
Apart from your magical cooking skills that can turn plain food to flavorful cuisine, there are other compelling reasons to start your Online Food Delivery App business.
1. Meager Investment requirements – as the basic kitchen requirements are already there at your home, you may not invest much during the app's launch phase.
2. Less Manpower – Initially, you need not rely on many persons to meet the customer requirement. Gradually you can increase your team of helpers or cooks according to the customer response.
3. Cooking is an art for your soul – Chefs believe that cooking is one of the most versatile art forms and is a kind of spiritual activity. You can showcase your creativity at every step. From presentation to taste and aroma, your food can stimulate all the sense organs, of your customers.
4. No scope for Loss – There are minimal chances of any loss, as you don't make much investment in the business while you launch your start-up. Since it is an on-demand delivery solution, there is no wastage while cooking, and you may not even require maintaining an inventory for the food you cook.
5. Forever in-demand - The need for healthy and clean food will always be there, and as people switch to healthier eating habits, you can polish your cooking skills according to the user demands.
Pre-requisites for On-Demand Food Delivery App
It is essential to know the pre-requisites before you pace up to kick-start your On-Demand App solutions.
Cook with Love
As the American Chef, Thomas Keller says, "A recipe has no soul. You, as the cook, must bring soul to the recipe." To become a successful entrepreneur, you must be passionate about whatever you do to attain financial and mental satisfaction.
Comfortable Place
Home is the best place to start with anything, and indeed, cooking at home for your food delivery business is the ideal location. You can create new dishes and experiment with innovative recipes within the comfort of your home.
Right Kitchen Equipment
For cooking perfect meals for your customers, you need access to the right Kitchen Tools, Equipment, and Appliances. Everything is conveniently available at your home and will help you create mouth-watering meals and gather more business opportunities.
Target the Right Customers
Like every business, your food delivery business must grab your target customers' attention that will enable you to create a robust marketplace for your business.
Correct Platform to reach your customers
Most importantly, to run your On-Demand Food Delivery App business profitably, you must reach your target customers via the most appropriate and popular Platform. You must launch your Online App solutions on the best, reliable, and innovative platforms, designed and developed by a reputed and trusted App Development Company.
Get Started!
After reading this blog, I am sure you are all set to launch your On-Demand Food Delivery App and meet the city's enormous customer requirements. It is the best time and opportunity to take advantage of your cooking skills and show your culinary expertise to the whole world. With minimal investment and a lot of love and passion for your business, your On-Demand App Solution will make you become one of the most-preferred Food Delivery business leader, in-and-around your country.
business
About the author
Regina Deemar is a content writer, Inbound Marketer, and blogger who writes on the latest technology and business-related topics. At present, she is working with Cerebrum Infotech, a leading software product development company.
Reader insights
Be the first to share your insights about this piece.
Add your insights