Unforgettable
Stay by that phone: it might be a job!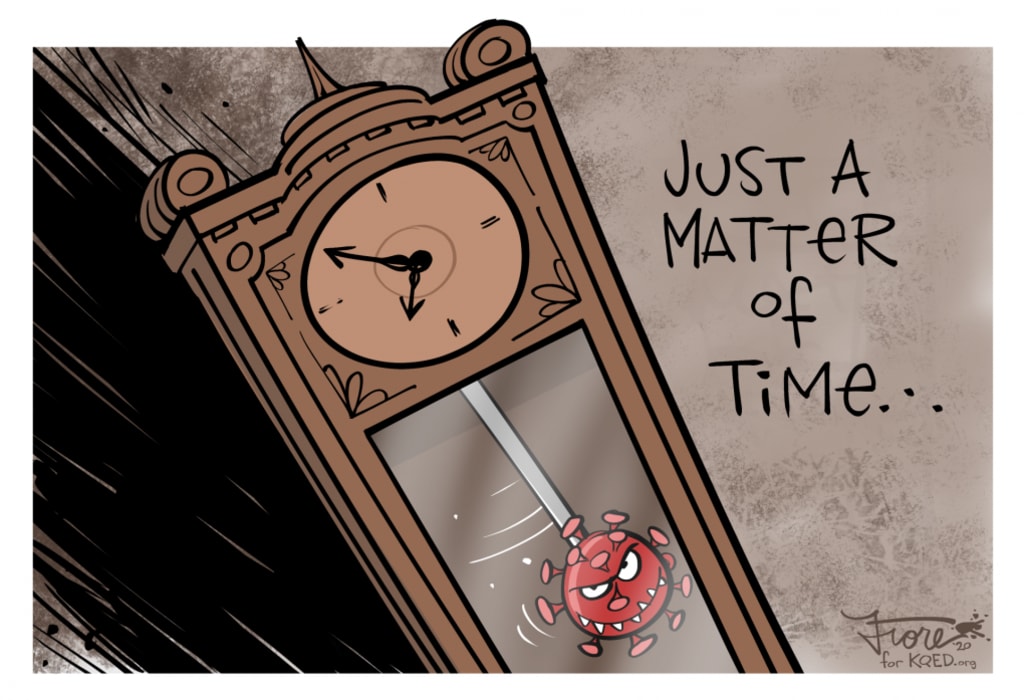 While many circumstances life can unfold before us, among the worst is turning jobless-unintentionally. A year ago, in the early autumn of 2020, I was relieved of work due to a misunderstanding between a former coworker and my ex-boss, a young Caucasian Californian lass who seemed to take me for a womanizer.
Of course I was furious! Quite offended! I have a lovely mother, and two lovely sisters.
I also felt embarrassed. Knowing that I did nothing wrong threw me in a mentally blank space right at the moment my former boss queried me on what words the young lady and I exchanged. I recall wickedly laughing behind my surprised face. But my former boss was earnest with me that day when I arrived at work. She simply asked whether I asked for the young lady's contact information. Clearly I didn't, but in that instant, my mind was swarming with numerous thoughts. My heart felt fiery. There seemed incentive for the expression of enmity, but, notwithstanding, I kept a calm composure. I spoke candidly in my defense, but didn't attempt to reason with her; something told me she would release me the next day.
I had that Saturday afternoon and evening to myself. I don't remember what I did altogether. I recall walking for a while, perhaps to reduce the cortisol. I left the Clinton Hill district and found myself in BedStuy. Eventually I felt hollow, a lacunae, bored. I found myself on the L train heading home to Bushwick. In the pockets of my jeans was a hair brush, keys, a tattered black wallet, a cell phone, and a small red-colored envelope with somewhere over a hundred dollars in it. When I arrived home, forgetting already about the red envelope, I fell to sitting on my bed, briefly reflecting on that previous episode. And suddenly I was asleep.
Sunday morning came. The bright and impeccable dawn of sun stood me out of sleep. I felt rejuvenated, ready to conquer the day. An hour or so later, my former boss sent a text saying she had no choice but to let me go and that she appreciated my time. And just like that, for the first time, I was fired. To cope with the scar, I rationalized that the universe placed a prank on me; I didn't feel that emotionally wounded out of being perceived as a threat to her business. More importantly: I felt a bad impression was stained among a dear friend of mine, who recommended I work at this unique and distinguished restaurant. This place was supposed to be a medium for her and I, as artists, where we were imagining to have dance and music enliven the Clinton Hill community. But all of this, absurdity and all, wasn't the crucial turning point in my life. A similar instance is though. Let's fast-forward nearly a year to get there.
We are there now, except it was nearly a week ago, on the phone, when the next former boss decided to let me go after spending my labor for her business for nearly a year! Yes, I immediately found work at the beginning of November during 2020, and that alone up to June of this year kept me sheltered, but also able to resume my artistic endeavors.
This second former boss had opened another location. Although I left in June, intrigued by the fruits of leaving hospitality to a moving company, I found myself back at the restaurant in early to mid August. Every industry is different; what I thought I understood well took me by surprise when I realized one week my phone wasn't ringing for work. And she happily took me back, but much less than the general manager who I sense she provoked into abruptly resigning. This last bit transpired in late August to early September. The meat and potatoes of it are unknown to me.
What was well in line for me was the upscale casual vibe of this new location. It was peaceful, and not full of self-absorbed clientele as I found at the first location I worked at from November till June. But there was tension growing between my former boss and me. We both knew what the deal was, on the surface at least. A big part of it, I presume, has to do with the reputation New York City has for shutting down restaurants in their early stages-hell, even at a far later point. While competition is a major and fundamental aspect of life, I noticed my former boss is plagued by distrust for people. To that extent I feel sorry for her. I don't know all of her past; the root of that problem is her problem. Or is it? For as the trochaic saying goes: "Money makes the world go round!"
After I asked her if I did anything wrong, all I mustered was emptiness, a staggering over and jabber of words-plainly: a lack of concrete verbal expression, some valid reason for her abolishing my employment. But I must also apologize to you again, my dear reader: we are halfway there at the turning point.
The same day I was abruptly let go via phone (what cowardice!) I was working at another place. I never had two jobs in my life, but this past summer was a hard time...almost surreal. Thinking that things were going swimmingly, to a degree, I placed in my notice with this other job I was working at. As soon as I got off that wretched phone call, I asked for accommodations with the other employer. He had a wry way of doing away with me, although I worked there for only two days every week, wasn't a liability in any way, and was heavily relied upon. My last day there was Sunday. Injecting a little humor here: it seems I have a knack for losing a job on Sunday's.
So here's the turning point. I am fresh in the field of obstacles and opportunities (this is America, right?), full of skills, as patient and diligent as a lion in hunt of prey; becoming a greater version of myself isn't a question. What begs for clarity, however, at least for me personally, is the reason why we all do what we do. The reason isn't clear, but the "why" is evident. I think the answer is love. And while we all need it-birches and Felidae alike-the human mind has the capacity to complicate it.
Did I hate my job? I probably loved it just as much. A case in point; paradox.
Funny tidbit though: a rap artist, who just so happens to go by the name Consequence, released an album back in 2007 called 'Don't Quit Your Day Job!' I haven't. I am always writing. If I ever see Ms. Reed on this lovely Earth again, my English high school teacher from the same aforementioned year Consequence's commanding title and album released, I will thank her for directing me to the blank page.
Now that is love!
humanity
About the author
A lover of words and aspiring polymath, Christian draws inspiration from practically anything. His passion for music speaks for his unique style of writing. His hobbies include bird-watching, bike-riding, drinking coffee and singing.
Reader insights
Be the first to share your insights about this piece.
Add your insights