Understanding The Process For Transportation Companies
Transportation Companies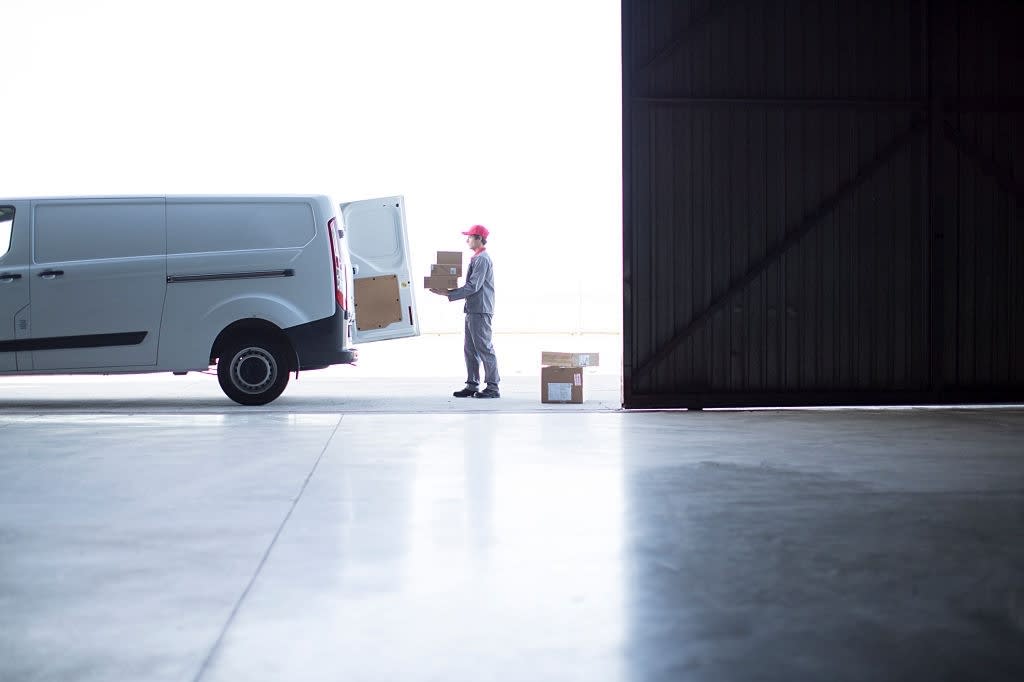 Transportation is an integral part of all our events and daily activities. Be it picking someone from the airport or dropping a guest at the hotel; be it taking tourists on a city tour or cruise transfers to distant locations, transportation is key. But have you ever wondered how a transportation company works? A lot of planning, strategy, and coordination certainly goes into managing transportation and meeting client requirements.
Particularly when it comes to luxury transportation, the stakes are even higher. In luxury transport management, efficiency, service, comfort, and overall passenger experience are all doubly important. So, how does a transportation company manage these expectations? What is the process behind the "on-time every time" services that transportation companies are able to provide?
Let's try and understand this in a little more detail.
Deciding the transportation management capabilities
When a transportation company is being set up, the very first thing it needs to consider is its capability. There are different transportation companies having different scales of operations and different specialties. Some have a small fleet that caters to only VIP passengers. Others have larger fleets for everyday purposes. Some only provide airport and hotel transfers while others provide tour services. Some transportation companies offer goods shipping. The possibilities are many.
Depending on the kind of service the company plans to provide, it has to assess its capabilities. This means conducting market research, gauging the competition, assessing the costs involved in acquiring and managing the fleet needed, and so on. The company has to determine if it has the resources and funds to support the business and achieve excellence in it.
Knowing what kind of vehicles would clients need
Once the initial assessment of the transportation is completed, they now need to decide on the kind of vehicles to include in their fleet. Having an idea about the service category and customer persona from the initial assessment, it would be easier to decide what vehicles would be needed.
If it is a goods carrier company, they would need trucks. For airport transfers, you would need shuttle buses or something smaller. For tourist activities, they would need tour buses. And for a more niche market, such as luxury chauffeur-driven car service, they might need something more elite, like limousines and so on.
What vehicles the transportation company provides is the first thing that any potential client would want to know. Clients will need a vehicle that meets their needs and can accommodate an appropriate number of passengers according to their requirements.
The company also decides the size of its fleet at this stage. Too many vehicles could mean many of them remain unused and become a liability. Too few could mean that they don't have enough vehicles to service all their clients. So arriving at an optimum number of vehicles for the fleet is the next step here.
Deciding the sites and routes covered
Another important criterion that clients might use in choosing a transportation company is the route it services. A transportation company vehicle would usually go from any point A to point B as per the client's requirements, as long as it falls within its service area. But when there are a number of stops involved or several sites to halt at, the route is usually fixed.
If the company offers continuous trips to the airport or tourist spots or a cruise port, carrying several passengers, it has to have its route fixed to make things more streamlined. The routes, sites, and destinations to which the company provides transportation services are decided at this stage.
Putting up a customer service system in place
Even after all the technical details have been finalized, the job is not done until the company has a customer service plan ready. It has to decide how it wants to communicate with and cater to its customers. Whether it will have a website or an app for making reservations. How will customers get in touch for any queries? How will customers be updated about their reservations? All of these and more questions need to be answered to ensure impeccable customer service.
A client seeking to book a reservation with a transportation company will want the process to be extremely hassle-free and quick.
Transport shuttle services in Florida
If you're looking for a luxury shuttle service in Florida that follows a similar professional approach to the business, you have to try out Jiffy Jeff Transportation. We are a luxury transport shuttle service in Florida covering all airports and cruise ports in South Florida and all other locations in between. Whether you need buses, private vehicles, or want to try out one of our Mercedes-Benz Sprinter Vans, we are at your service.
Get in touch with us today to know more.
humanity
We provide Florida luxury transportation and Orlando shuttle services from all South Florida Airports for South Florida™s travelers and residents.Call us (305) 588-6143.
Receive stories by Jiffy Jeff Transportation in

your feed