Types of Project Management Information Systems
pmis types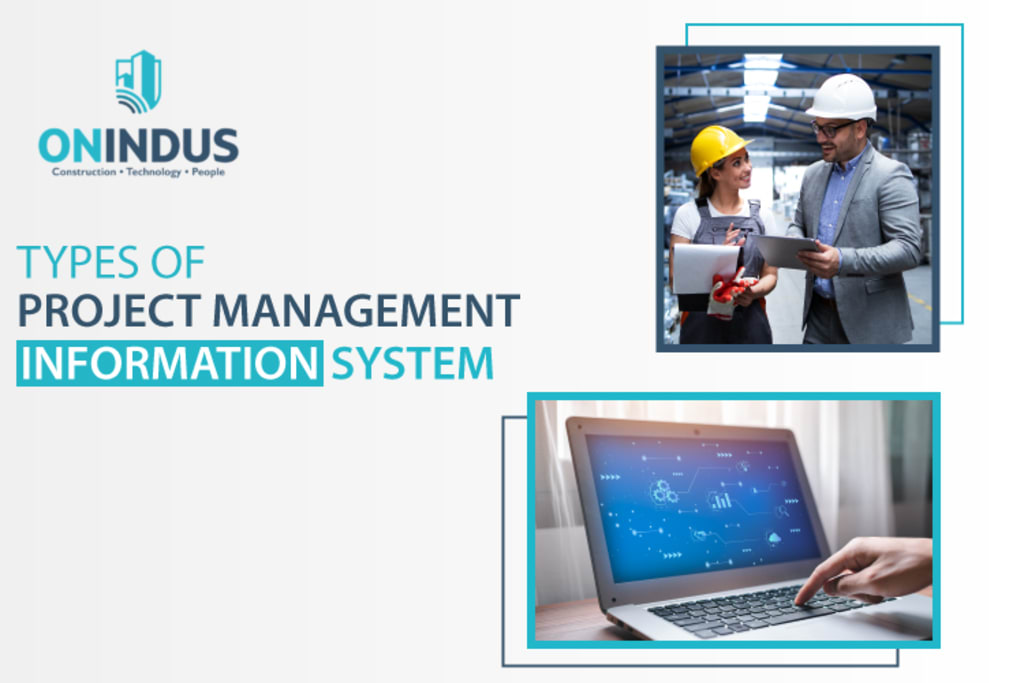 project management information system
PMIS is software that manages and organizes the flow of information and data for various projects.
A PMIS Software helps project managers plan, monitor, and carry out project deliverables more effectively while preventing data overload.
A unique information system that is made up of the tools and methods used to collect, combine, and distribute project management data is referred to as PMIS.
PMIS majorly manage all project stakeholders, including the project owner, customer, contractors, subcontractors, internal staff, employees, and managers.
It can contain both manual and computerized technologies and is used to help every stage of the project, from planning to closing.
Any project, regardless of its size, contains information and data that must be structured and handled.
A project's amount of information increases as it moves along. It becomes crucial to have a system that aids project managers in managing and delivering project information.
Project managers may easily plan and monitor a project's progress at every step of its lifecycle with the use of PMIS.
All project data and information will be gathered by a decent PMIS from multiple sources, spread sheets, and systems.
Project Management Software Comparison
A PMIS is designed to assist all components of project management, including the data that must be tracked or gathered. This covers project management functions such as integration, project scope, project cost, project time, project quality, project communications, project risk, project procurement, and venture stakeholder management. PMIS Comparison tools include:
a. ProofHub
b. Wrike
c. Basecamp
d. FunctionFox
e. LiquidPlanner
f. Clarizen
g. Smartsheet
h. Quire
Basic PMIS Functions
• Preparing and Scheduling
• Data and system integration
• Project progress reporting
• Planning and Estimation
• Data and System integration
• Procurement Management
• Project Performance
Project Management Information System Benefits
When managing a project, having a project management information system might benefit you in certain ways. You need a project management information system that adapts to your demands as you move quickly through the various project stages.
• Supports the project's direction
• Improves teamwork and collaboration
• Provides a competitive edge
• Allows for better decision-making
• Manage many projects at once.
Project Management Information Software Types
These categories are used to group project management tools:
• On-premise software: You purchase a one-time proprietary license each year to use the project management tool, which is placed on servers or in your company's office.
• Cloud-hosted Systems: These web-based project management tools are installed on the vendor's server. To utilize the software, you often must pay a monthly fee.
• Collaborative Systems: These pieces of software are made to allow numerous users to work together on a project at once.
• High-end systems: These are systems designed as centralized project management platforms for big businesses and organizations to handle challenging projects.
Over the course of the project management life cycle, a vast amount of information is produced, transmitted, and stored. Your project can be bound to fail if there is no system in place to organize the documentation that is generated.
PMIS, an abbreviation for project management information system comes into the picture at that point.
A PMIS makes it possible for the information to move in an orderly and controlled manner, preventing fraud or loss.
It goes without saying that collaborative ebuilder software training with limitless file storage like Project Manager is necessary.
Your papers can be arranged using this tool, which will also allow them access to the project team on any of the several project views.
You can keep track of tasks and view them in relation to the overall project with the help of project management software.
You will have a clearer understanding of how they fit into the overall design and how they impact other activities that are yet unfinished, have transformed into works in progress, or have already been finished.
how to
About the author
OnIndus one of the best industry veterans with combined technology and construction software experience it was founded in 2018, The main focus of OnIndus is develop software and training, business automation for construction industry.
Reader insights
Be the first to share your insights about this piece.
Add your insights