Top Corporate Training Programs To Enhance Employee Skill In 2020
List of training programs going to enhance employee's skills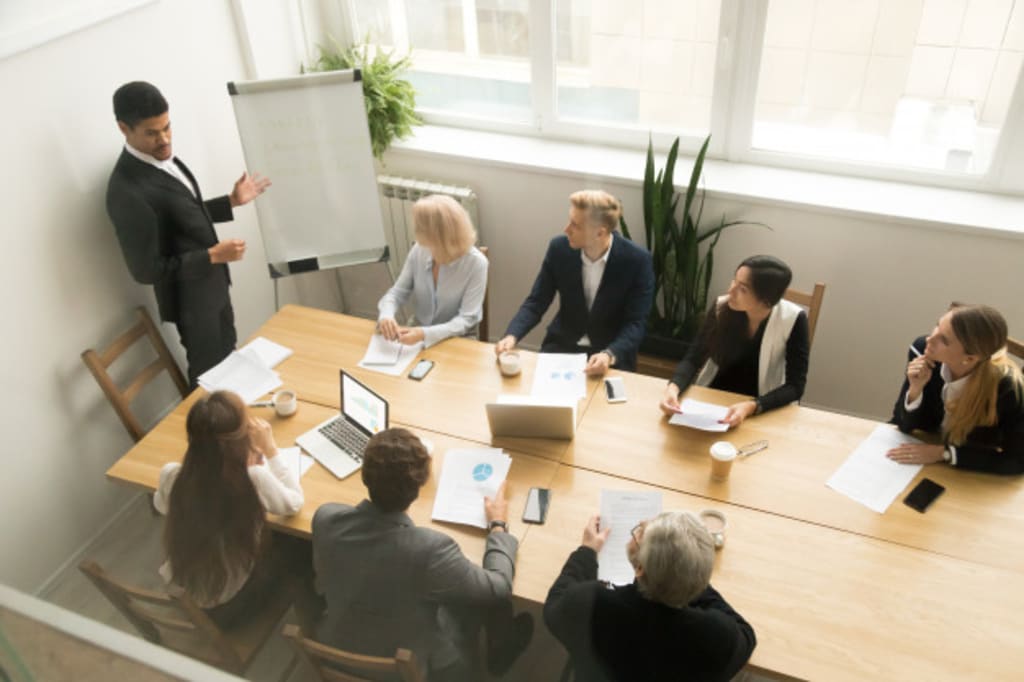 Corporate Training
The year 2020 is right around the corner. This year is also going to bring lots of joy, success, and happiness in one's life. The constant evolution of days to months and months to year shows the process of advancement and changing trends.
Corporate culture in recent times has also evolved rapidly with trends. The mindset and requirements of both the employees and employers are different from the ones before. Now the focus is mostly shifted towards having exceptional oral skills or soft skills to bag a position in the corporate world.
Lots of businesses are seeking corporate training programs to train employees for skills that are going to rule the corporate world by the year 2020.
List of business training going to enhance employee's skills
The turnover of a year is not just a numerical transition but also brings enormous variations in the mindset, requirements, and fashion of people. Companies often change their strategies to meet the changing needs of clients and to attract more business to their company.
Here is the list of top four training programs that are going to rule the corporate culture of 2020.
1. Sales training
Sales are the most crucial skill for ensuring lead generations and maximum the conversion rate of potential clients. Not only this, but the sales fundamentals requires a blend of abilities such as oral abilities and exceptional negotiation powers to seal the deal.
Not only this, but one needs to be fully aware of the sales necessary process to sail through effective selling. Hence, an individual who's willing to enter the corporate life in 2020 must be an exceptional seller.
So by opting for an effective sales training program, managers can start the New Year with numerous cash inflows and business.
2. Presentation skills
The skills to represent oneself in front of the clients and around are considered as presentation skills. The abilities of presentation demand one to be an effective communicator with sufficient nerves management. The presentation is an excellent opportunity to reflect and portray the strengths of the organization you're representing.
The body language and delivery expression are going to make you and your company stand-out. Thus, by polishing the presentation abilities of your staff can turn the upcoming year in your favor.
3. Appraisal management
The demand of managerial appraisal has risen and expected to increase more in the forthcoming year. Organizations who tend to acknowledge the services of their employees are going to succeed by any means.
This is the reason that hiring managers are rapidly taught the appraisal skills to ensure morale-building of colleagues. Moreover, they are going to be the most demanded skills to be looked for in HR managers and for those directly dealing with employees.
4. Problem-solving and decision making
Problem-solving and decision-making abilities are more like the skills of life that are going to remain with you forever. These skills are not only mandatory for professional grooming but are also necessary for personal growth.
Companies are now going to focus more on hiring problem-solvers and decision-makers rather than those who are blind followers of a path. Thus, to secure your position in the corporate world, make sure to get a one-on-one coaching session on problem-solving from the best training companies.
Want to perform best in 2020?
The technological advancements and changing business requirements have also led to a change in the corporate work culture. Companies are now more aware of both the personal and professional grooming of their employees to ensure quality in whatever they do.
Hence, if you also want to make your firm stand-out in the next year; make sure to pay attention to the skills grooming of your employees. By opting for corporate training in Dubai, can immensely help you in securing the right position in the famous business expo of 2020.
Not only this, but companies are also going to see the best performing employees by providing them with the right skills grooming platform.