Top 10 online work from home business ideas
The money can be pretty good but you're on your own. For some people that's the best part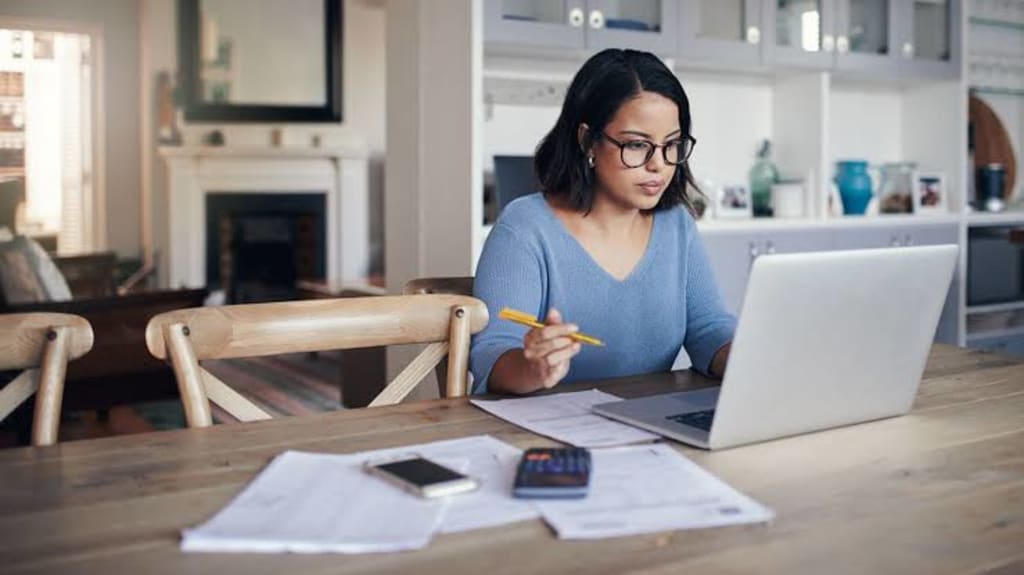 1. Become An Affiliate Marketer
One of the easiest ways to make a few bucks online is affiliate marketing. An affiliate is essentially someone who receives a commission for selling products for other companies, whether it's on their own site or through another channel like eBay. The best part is that you don't have to develop any products yourself, just sell other people's products.
For example, Amazon affiliates can potentially rake in obscene amounts of commission dollars if they work at it. Simply sign up as an affiliate to sell a company's products using your special referral link, and you can get a commission for each product sold without lifting a finger. Commission ranges from product to product and also goes up in stages according to how many products sales your clicks generate. The top commission tier is 8%. That adds up to some serious amounts of cash each month if you're promoting products with that high rate of commission ( Home & Garden is one such product area with high commissions).
2. Sell Your Own Brand
If you have a knack for creating unique images, there's no need to fuss over your own inventory. If your creations can be easily printed onto a product, then you can make money. Upload your designs on a variety of websites like CafePress. If someone likes them, the company prints them up and ships the product. You could create unique designs for calendars, books, T-shirts, bags, hats, greeting cards, or posters and get a commission for each one sold. Some of these sites include Zazzle, Teespring and Lulu.
3. Build Apps
Because smartphones are everywhere, the demand for new and creative apps is increasing in popularity more than ever before. Between Google's Android and Apple's iPhone market, people are using countless apps everyday. And, most of them are selling right and left. Taking the time to develop and sell a smartphone app may be worth your while since it's a very lucrative way to earn money online. The apps cost almost nothing to actually develop and don't involve any shipping or storage costs, which works to expand your overall profit margin. Well performing apps can make thousands in ad revenue each month for their creators, making them another great passive income strategy.
4.Buy and Sell Domains
Many people buy and sell domain names to earn money online since it takes very little time or investment. You can purchase a domain at its registration price or even much cheaper and then resell it for a profit. But, it always pays to do your homework first on websites like Afternic.com, domainlore.uk, Sedo.co.uk, or other domain auction websites in order to get a good idea of what's popular in terms of domain names. An ideal way to find really good names is to check out terminated lists that offer many expired names and have made their way back into the pool for people to buy. A good site for this is expireddomains.net where you can put in your desired keyword that you want in your domain name and a long list of domain options will appear.
5.Create an Ecommerce Store
With solutions such as Shopify and Woocommerce it has never been easier to start your own online store for such a low investment and thanks to methods such as dropshipping you don't even need to worry about things such as delivery or warehousing. Read my guide to starting an eCommerce website and reviews of eCommerce site builders.
6. Professional Freelancer
Freelancing via the Internet is a great way for experts in their individual trades to help a variety of clients overall. Several freelancing and project-based websites let businesses that need extra help to list their projects. Small businesses and freelancers offer proposals, ideas, or bids, whereby the buyers can easily choose what they want and need. Sites like Elance or Upwork cover just about everything including writing content, creating graphic design, programming, and data entry.
7. Work with Advertisers
If you're a website or blog owner, you can sell a portion of your page space to advertisers and earn money passively each time the ads are clicked on by your target audience or visitors to your website. While the actual placing of the ads is completely free, the earning capacity of cost-per-click (CPC) advertising is based on the level of traffic to your site and the cost per click and click-through rate, or CTR. The most popular way to earn money today through advertising clicks is through Google AdSense or similar advertisers.
8. Perform Research
Can't design, write, or code websites? No problem. Don't let that stop you from earning money on the Internet. If you have some extra time a couple of hours a week, you can perform numerous research tasks on behalf of other people or companies who can't spend the time to do it themselves. Many organizations and various businesses hire people to research certain subjects or to help them with online investigations everyday. You could be one of them.
9. Sell Photos
Do you love taking pictures and have a general passion for photography? If so, you could make a very nice living for yourself online selling your photos. There are countless people who are willing to pay you good money for your collection of unique images you have to offer. Today more than ever it's super easy to submit your pics to the masses, which can provide you with a very convenient approach to creating a solid source of additional income. Several stock photo sites like Shutterstock and Fotolia offer enticing incentives for individuals to earn money passively from the photos they randomly shoot in their spare time.
10. Become A Virtual Assistant
Virtually every small business needs help running their day-to-day administrative tasks, but they may not particularly want to pay a full-time in-house employee to do it. Virtual assistants perform a variety of tasks that a traditional assistant or secretary would normally do, including making travel arrangements, paying bills, or managing expense reimbursements. It is a truly online job and one that is growing in popularity with both employers and people wanting to have a more flexible work-life.
Virtual assistants typically work from home or wherever there's an available Wi-Fi connection. They regularly interact with clients by phone, email, or Skype on behalf of their boss. How much can a virtual assistant actually make? It usually depends on their level of expertise and overall experience.