Thoughts from the Dog House (Pt. 2)
Observations on an Author's Life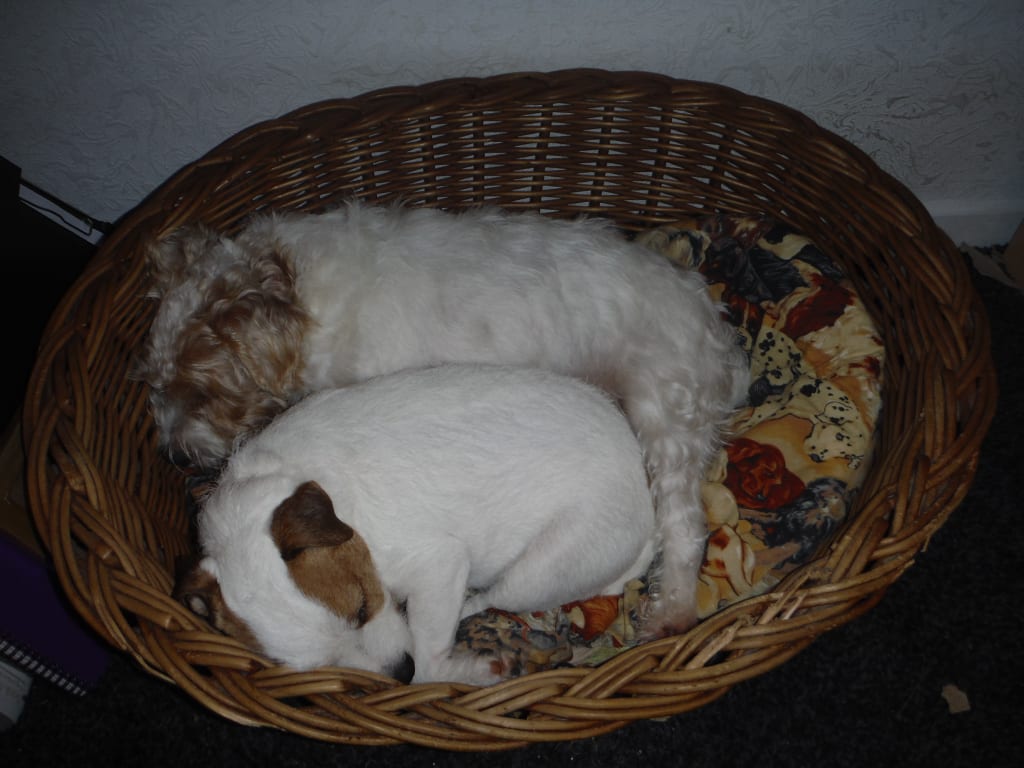 Death, dying and bereavement are subjects that, generally, people shy away from talking about but the beauty of writing strong characters is that you can express so much through their thoughts, words, and actions.
We were only two when our Daddy died so all we could do for she who thinks she should be obeyed at all times was snuggle in and lick away her tears. It was hard for her—she was on her own, (apart from us, obviously) she had never had to deal with all that death of a loved one entails. It was, for lots of reasons, a living nightmare but she is made of tough stuff and she got through it. However, it sowed the seeds for a new book—not a 'how to' type book, far from it, but she felt there were things that needed to be said and she had some very strong characters in mind to say them.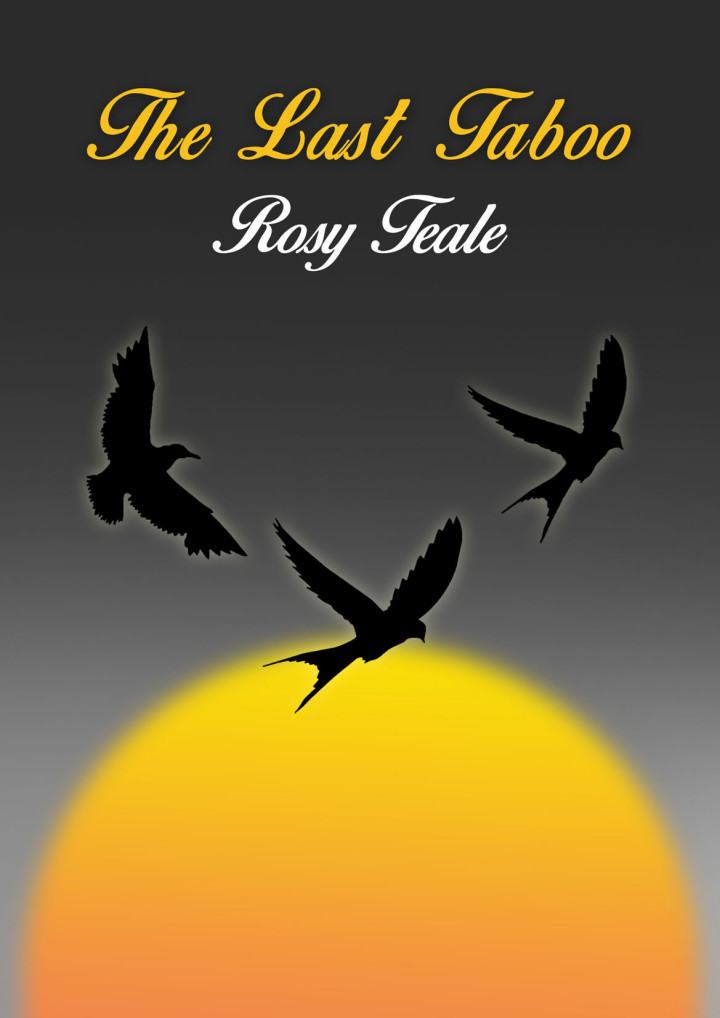 This was not only the first book she wrote after Daddy died but also the first one she had printed as a book—something to be held in the hand as opposed to read off a screen or be listened to. That proved to be an interesting experience, what with the specifics of typesetting and layout, detailing the copyright, detailing the particular size for print, spine width and bleed for cover. Yes! Another sharp learning curve! But oh, the emotions when she was given her first box of printed books!
It may come as no surprise to you to learn that Jack Russells feature in her books. The Connie Armitage series is about a lady who finds herself embroiled in and solving mysteries though she would never describe herself as a sleuth as such. She is a widow whose companion is a JRT called Monty or Mr. Montgomery if the occasion demands.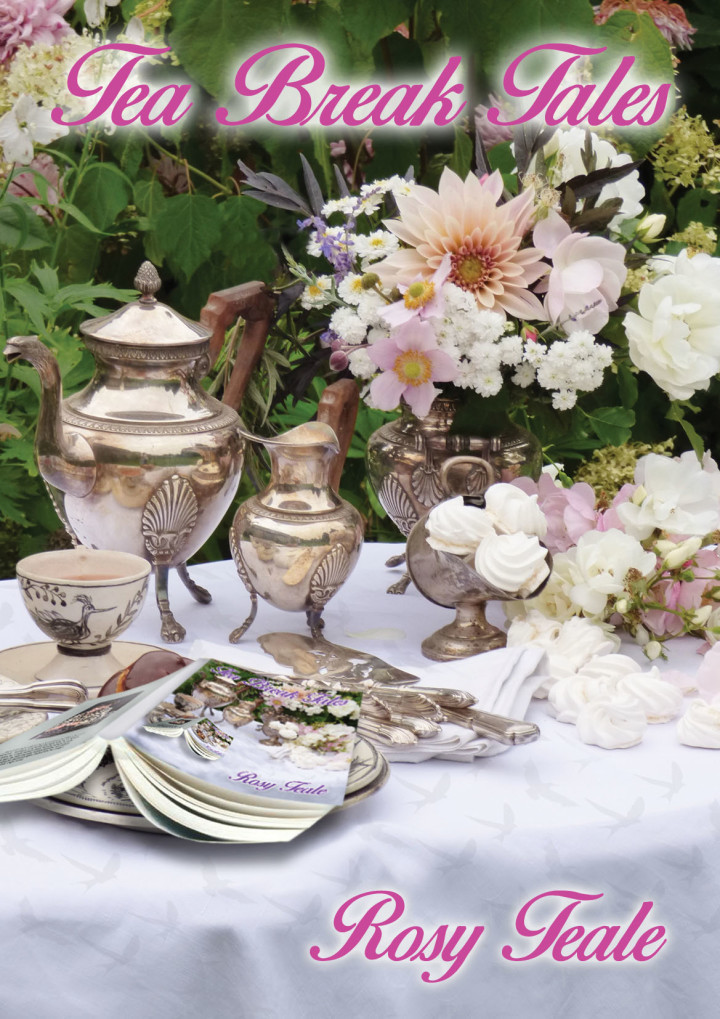 One of the stories in Tea Break Tales is called 'The Misfits'. It is about a bunch of very unusual animals who live together at a sanctuary set up by lottery winners. There are some really funny characters in amongst them as well as high drama and, of course, there are a couple of JRTs. In this particular case, they are called Bob and Pip and we are told that these are, in fact, our predecessors.
We are proud to say that we feature in 'The Last Taboo' though we go by the names of Rumba and Samba so Strictly must have been in full swing at the time of writing—who knows?
The story is about four very different women who come together at the behest of a mysterious Polish lady who is hell bent on bringing the whole business of death and dying into the open rather than sweeping it under the carpet. She is undertaking some market research to support her theories and provide credibility and hence these very different ladies come together. They are in their mid to late fifties and early sixties and they are widows but there the similarities end. Katherine is a hard nosed business woman who is there to give others the benefit of her experience but is shocked to find she learns a thing or two. Janet is a home bird and feels very intimidated by the meeting which has taken her right out of her comfort zone but the positive outcome is beyond anything she could possibly have imagined. Kelly is the youngest of the ladies and is totally alone other than—you've guessed it—her two Jack Russells. As for Cassandra, beautiful and elegant, she has perhaps the most shocking story of all to tell.
We obviously sit with she who thinks she should be obeyed at all times whilst she writes. She cried in parts when she was writing this particular book but she also had some real laugh out loud moments which, when a chap is having a peaceful snooze under the desk, can come as something of a shock to the system. People who read 'The Last Taboo' really connected with the characters and asked for more! A sequel had not been originally planned but 'Moving On' has been written and will hopefully be published soon. We play a part in that, too.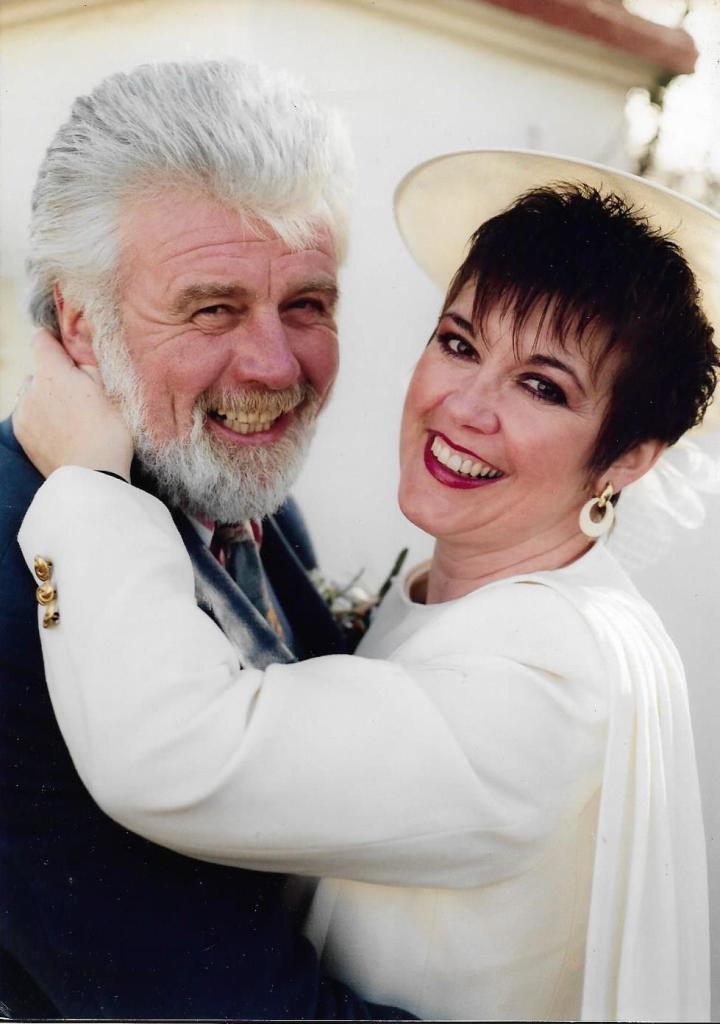 We like this picture of the two of them and thought you would like to see it too. At the end of the book there is a poem which is very personal to Mummy but she was persuaded by a friend to include it. We thought you would enjoy that too so this is what we will finish this post with. Apparently, Scamp is going to talk about audio next time meanwhile, love, licks and waggy tails from the Dog House!
Widow' I am labelled like a noose around my neck.
It is clear I know nothing of the things that folk expect.
'You're looking well!' they say to me – it's like an accusation.
It's not what they expect to see – the makeup application.
So very quick to criticise
This clearly not the norm.
My face they closely scrutinise
With grief it should be torn.
Everyone's an expert and quick to tell me how
In time it will get better. The pain is just for now.
They are all too quick to tell me they understand these matters
Drone on and on ad nauseum. I tune out from such chatter.
My grief is mine and mine alone shared only with your memory.
As with our love, unique to us – our special, private treasury.
My grief is just so very raw and deep beyond all measure.
And no one knows for just how long I saw you fade and wither.
From lover, wife to carer I travelled that sad journey
Without a guide or book of rules to help, support, sustain me.
In looking back I really can't begin to understand
How I got through and carried on, stayed strong and played the hand
So cruelly dealt to both of us, but always and as ever
We played it out and played to win. The two of us together.
So please don't judge and label me, impose your expectations.
Don't tell me how bad it was with death of your relations.
Accept with grace that grief is that most private of emotions.
Not helped with clichés trotted out or preconceived directions
In which my life should now proceed.
Just leave it! Let me be!
The last thing I can do for him is grieve with dignity.
All love, Mike xx