Things You Must Know About Efficient, Result-Oriented Logistics System
The Essential Power Of a Good Result-Oriented Logistics System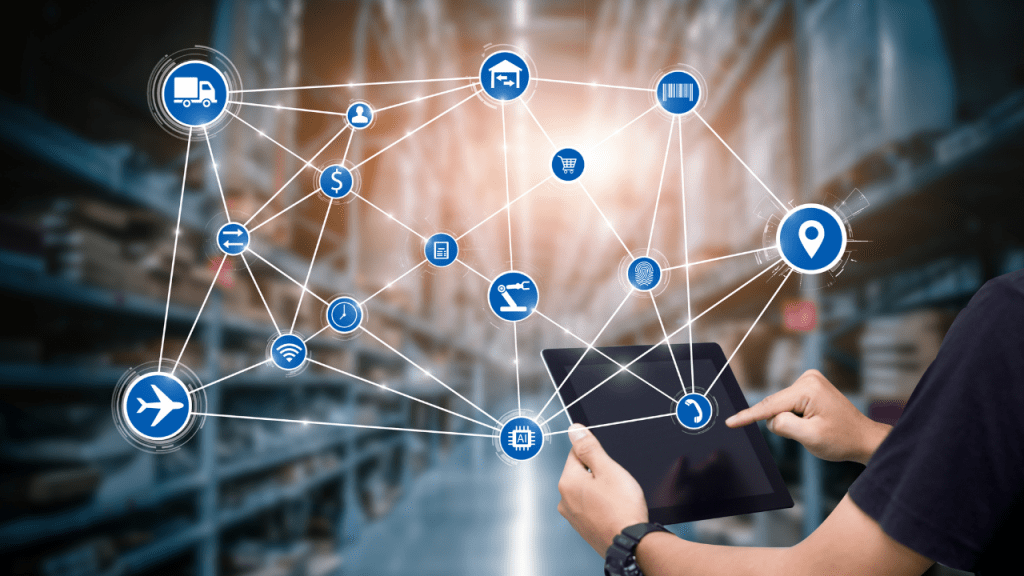 Logistics Manager Shaping The Shaping The Future.
The efficiency of the transportation industry has always been an important part of the modern world and this is one of the reasons why so many companies are seeing the value of implementing result-oriented logistics systems.
Countries such as the United States of America and the United Kingdom have already adopted logistics technology, and other countries like Bangladesh, Nepal, and several other Asian and African countries are also getting started.
The most relevant aspect of any business is to be able to adapt to the changes that are taking place worldwide. Those who are unable to evolve are going to find it very hard to remain competitive and this is the reason why it is so important to be able to move forward and engage any business model with technology as a priority.
The essential power of a good result-oriented logistics system
There are many important things to consider in the modern age, some of the most relevant factors need to be prioritized in order to succeed and we will go over them in detail right now.
The world of transportation, fleet management, and logistics has seen some drastic changes in the last few years. The need to learn how to manage these changes and to adapt to them is huge.
When a business fails to have the visions needed to transform their business and shape it in a way that fits the modern mold, the competition is going to be relentless in this process.
Quality is vastly improved
When it comes to shipment tracking, you need to ensure that you are working with top of the line technology that is going to allow you to track the shipment with ease, while also helping deal with invoices, protocols, delays, and any other issues that could take place during the process of transporting any kind of materials from one location to another.
The more quality is improved in transportation, the easier it becomes to bring any business to a higher level of efficiency and this is the best way to guarantee a successful outcome.
Change is crucial for survival
There are many companies that used to rule their industries and provided services that everyone wanted. A good example is with Kodak and their photography developing services. The moment when the word was introduced to digital images, this service became almost instantaneously obsolete and home printing in color and HD made the problem even more serious for Kodak.
The company never adapted to these changes in ways that truly stood out from competitors and they stopped being at the top of their industry. This is a very general example of the importance of adapting and evolving o survive in the modern world.
When a business is able to make the right moves to bring their services into a new technological world. This is the moment when they manage to bring their business back into a competitive state.
The value of being able to reduce costs
The biggest misconception is that a business that implements proper logistics systems is going to have to spend a fortune in this process. The truth is that any company that is able to upgrade their business with the latest logistics technology is going to see significant savings thanks to the level of control that comes from those systems.
Logistic systems are the future
With so many advantages to a good logistics system, there is absolutely no reason to stay behind with this technology. This is why it is so crucial that you decide to choose a business that is able to do this properly. Implementing this kind of technology requires experience and proper analysis of the situation to ensure the most reliable results.
Technology is constantly changing and evolving, and a good logistics system is going to be open to that evolution. A good service provider is always going to be one step ahead of those changes and this is going to make a world of a difference in the results.
The importance of hiring a good truck rental provider
When you are looking for the best truck rental app in Bangladesh, you will find that the main thing to consider is that you search for a company with experience. There are many providers out there who are not making use of technology in logistics and they are using outdated strategies to engage their audience. Bangladesh is the perfect example due to the density of the population and the big market opportunity.
When you are looking to rent a truck online, you are probably going to be looking for the most affordable option, but you may not be considering the importance of service with vast experience. You should also remember that a business that is not making use of result-oriented systems is never going to be able to compete with those that have implemented this technology.
Enterprise truck rental services
When you seek the best services for truck rental options, you are going to find that if you seek to rent a truck online, you will have a variety of options for this purpose. The main issue is that not all of the providers are going to have the same level of commitment to a reliable service.
The most common thing to see with truck rent in Bangladesh is that many people are simply not going to take their time to look for the most viable option that they can find. When this happens, they may find that the company they chose is not working with the latest in logistics technology and this could prove to be a costly mistake.
Having the patience to look into the existing options is always going to be a good idea in this case. Never forget that this is going to affect the way that you are able to handle shipments and all aspects of transportation efficiency.
Some existing startup companies who are incorporating digital logistics solutions and becoming quite popular include Blackbuck, GIM Digital Truck in Bangladesh, Rivigo in India, and Logivan in Vietnam.
Final thoughts
The transportation industry is moving forward with many technological implementations. The biggest concern with this is that many companies that are seeking optimal transportation solutions are not doing this in a way that is implementing the most reliable technology and logistics. This is why it is crucial for those companies to move forward and adapt to these changes if they want to be able to handle the digital age.