The Watcher Netflix Series Review
The Watcher 2022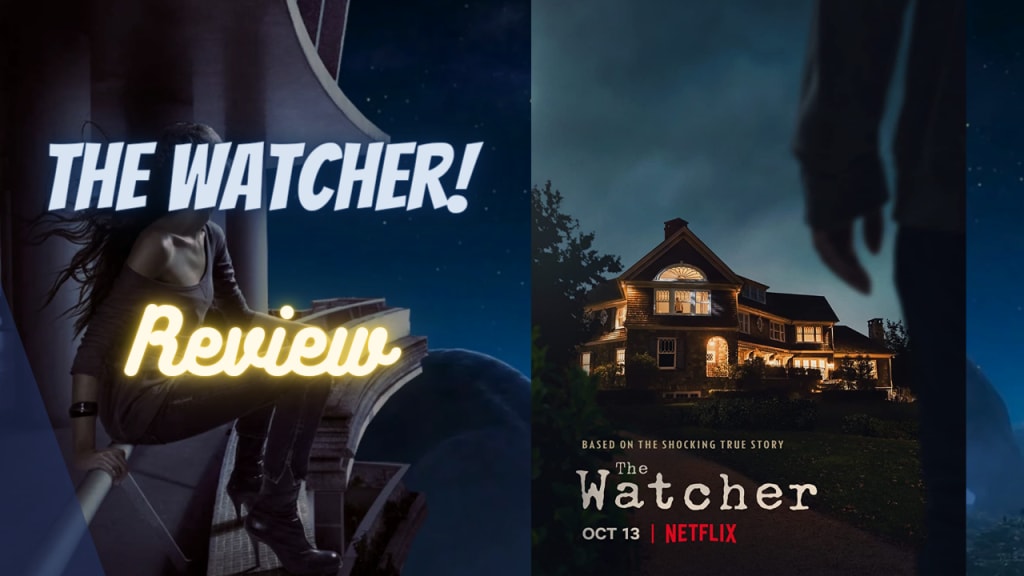 There is a mystery thriller series that came from Netflix named "The Watcher," created by Ryan Murphy or Ian Brennan.
The story of this series is inspired by true events. There are seven episodes, which you can complete in a day if you have time.
To be honest with you, this is the most interesting series I have seen. I keep this series at the top. Its story is very engaging.
I have completed this show in one week. I was getting curious—what is going on with all this, and what will happen at the end? Will Dean be able to catch that watcher or not?
Such things were going on continuously in my mind; the story brings with it a lot of twists and turns; there are many characters, each of whom has their own identity, and everyone has different attitudes.
First of all, the story of this series is well developed and makes you think.
Look, I am not giving any spoilers; at the end of this series, it is not known that whatever was happening due to one person, that person did not reveal himself, nor did his face. Neither was his name; yes, sometimes he comes on the screen, but his face is not shown.
Personally, I am disappointed about this. I am not going to reveal much about its story now; a journey that goes on for 7 episodes nonstop is interesting to watch, and I don't want you to know that right now.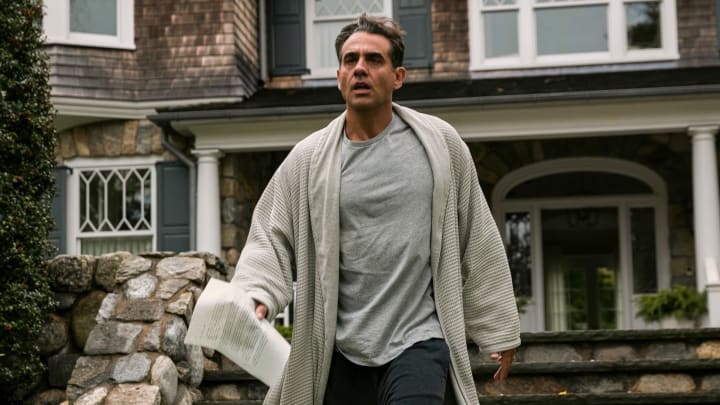 As I said that the story is inspired by real events, and no one could find out who was the culprit in the real incident and that is why the creators have finished the story as real.
I was fully satisfied while watching this series, I was enjoying it, but at the end the question I was looking for the answer could not be found, but the way this show ended, seeing it has a decent feel, I liked such an ending.
But the issue is that now this series makes us think more. I kept thinking all night who was that watcher, where he was, what would be doing at this time?
Such thoughts were going on in my mind, and I am sure some similar questions will come to your mind too, when you finish watching this series.
And now this whole family shifts to their new home. Dean takes great care of his family, loves his wife and children very much, and is very worried about his daughter. He says that you are growing up faster than time.
Dean prevents her from applying lipstick and from wearing variegated clothes. Dean keeps interrupting his daughter Ellie again and again but does not show this in a negative way, normally kept in the same way as parents are worried.
But Ellie starts seeing these things about her father in a negative way, and further in the story she makes a video against her father, saying, "I love a black boy, and for this reason my dad locks me in the room, and he has also taken my phone; I am recording this video from my brother's iPad."
My father is a racist; she makes a video crying like this, and uploads it on the internet.
And then the other members of this family have to suffer a lot, and some people come and investigate them. While Dean or Nora did not have any such intention, Ellie deliberately does all this. Seeing all this, I was in awe of what kind of daughter she is, Ellie.
Dean is a positive character, he honestly cares a lot for his family, stays up all night for them so that no one harms them.
The rest of the characters in the story, like the neighbors, which is very strange, always say to Dean's family that we will keep an eye on you.
So the people in the neighborhood have been introduced in a very scary way, and they do strange things too.
When Dean would shift with his family to the new house, then after a day or two, he starts receiving some letters, in which it is written that I have my eyes on you; your son's name is Carter; your daughter's name is Ellie; I am watching you all the time; such things are mentioned in letters.
And this is a kind of threat that keeps coming to them continuously, non-stop, and all its aspects are known with progress.
Conclusion
Overall, The Watcher is a very interesting Netflix series that is engaging from start to finish and holds its own, and I personally don't like open endings more than mystery thrillers.
You should not watch this series with your children because there are some scenes they should not watch. If you are husband and wife, then yes, you can watch this series, but do not watch with your parents.
What was your experience? Tell me in the comments below.
Reader insights
Be the first to share your insights about this piece.
Add your insights