The View from the Dog House (Pt. 6)
Does art mirror reality?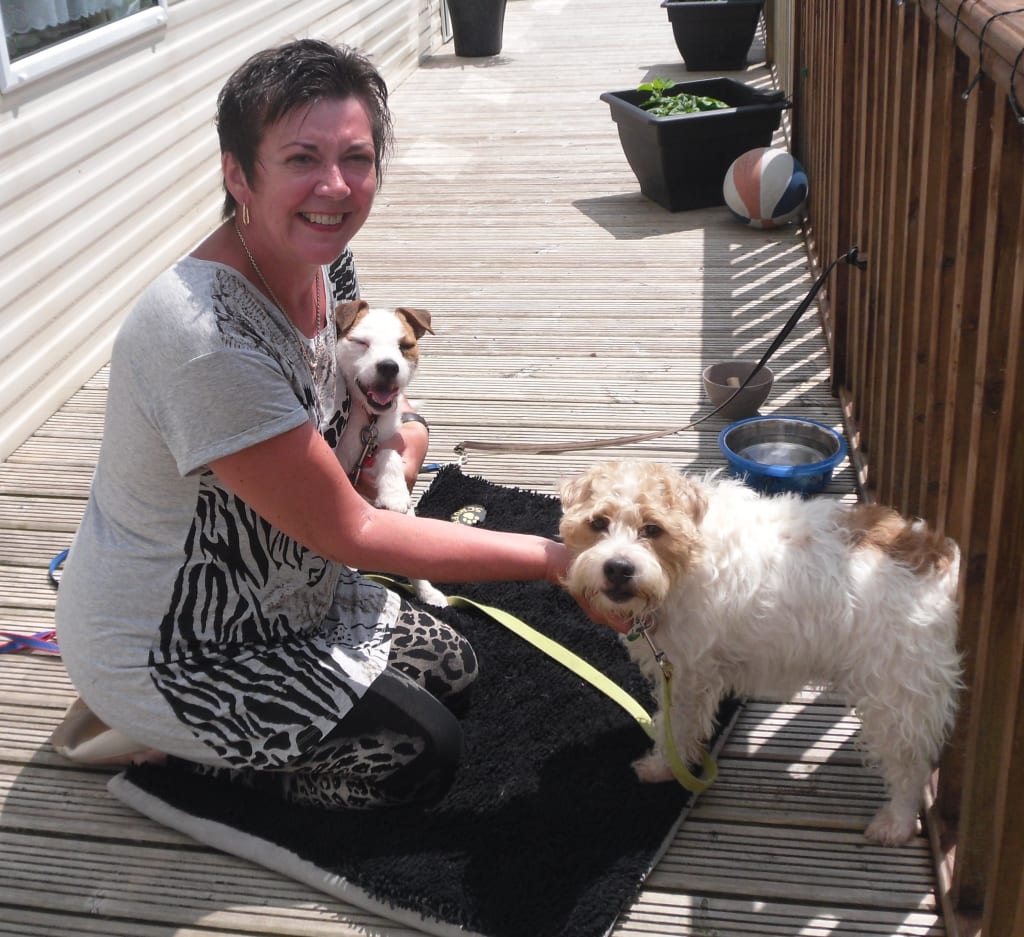 The Three Mooseketeales
The short answer is that it can do. People who read Rosy Teale's books who know her say they recognise bits of her in various characters. People are generally interesting to observe so when you are writing character driven fiction it is only natural to draw on these observations sometimes.
Here are some examples.
Although it has not yet been published, in Connie's Reunion the story opens with Connie trying on clothes so she can decide what she is going to take with her to a reunion at her old school which she is attending very reluctantly. She is very frustrated to find that she has put on weight so is struggling to find something suitable that fits. Her much loved god daughter turns up and Connie welcomes the diversion suggesting that it is time for a sherry. She is very partial to a sherry, very fond of a gin and tonic and enjoys her wine—preferably dry white or a particular brand of rose. Now that comes straight out of Teale Towers!
In What Friends are For the reader is introduced to three ladies of a certain age who are friends living in a rural village in England.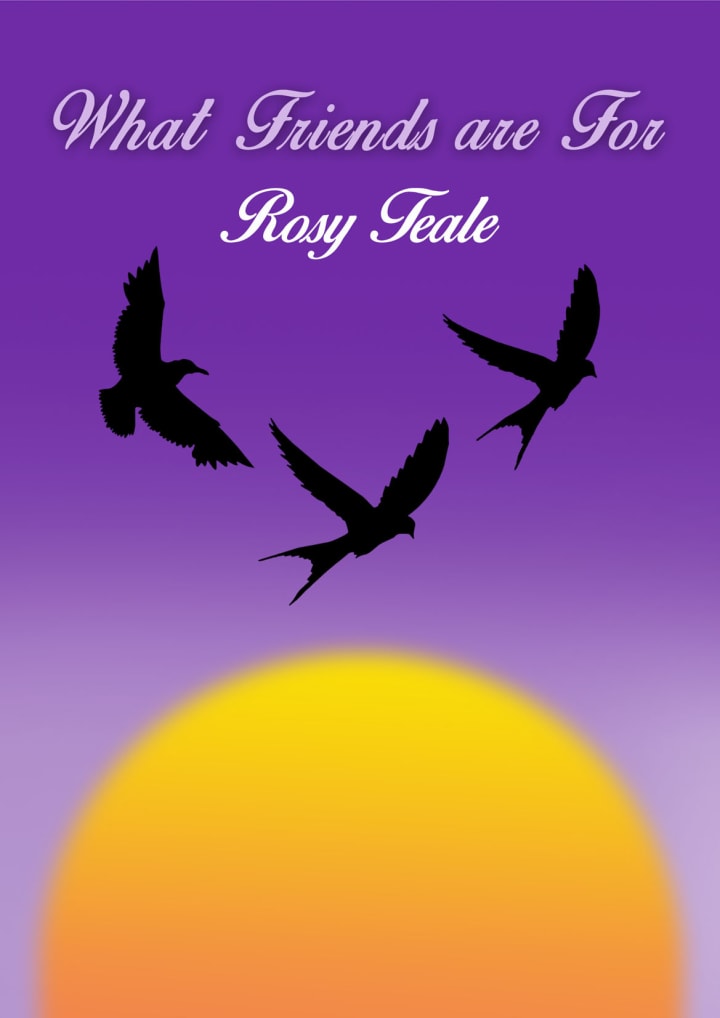 One of the things they enjoy doing is taking it in turns to cook supper on a Saturday night before settling down to watch Strictly Come Dancing knocking back the Pinot Grigio as they go. Restorative gin and tonics feature along the way and at the risk of sharing too much information, we can tell you that herself is enjoying a large g&t as we pen this piece.
In Connie's Bodmin Mystery, which is the first in a series featuring this lady, there is a scene where she has booked herself and Mr. Montgomery into a hotel. It is only when she gets there that the hotel staff realise that Mr. Montgomery is, in fact, Monty the JRT and dogs are not allowed in the hotel. Connie persuades the staff to let them stay and, on condition that none of the other guests realise that there is a dog in residence, they have a very pleasant garden room so Monty can go in and out unobserved in the secluded walled garden. A lot of farcical fun ensues which is in good light contrast to the darker parts of the story. The whole episode is based on an experience Mummy and Daddy had in London years and years ago so it's funny how real experiences find their way into fiction!
Sometimes, however, that is not always welcome. We mentioned Connie and the weight gain... She herself actually lost a lot of weight in the last two years of Daddy's life and she managed to keep it off too which pleased her to no end. However, five and a half years on and there was much squawking and cursing the other day as it transpired that herself had put on weight. Problem was that not content with declaring that less food and more exercise were to be the order of the day it was decreed that we were also too podgy by far.
In our defence we have to say that we have not been going out for our walks recently because of the extreme summer heat but we now find that our brunch has pretty much gone out of the window and we miss it. Admittedly, we still get our cooked supper (lamb, pork, or ox offal cooked with rice and chicken and occasionally, vegetables), and we do still get bribed with treats and chews but brunch is brunch and it was something to be looked forward to. Meanwhile, we see no signs of herself cutting back on the gin or the wine she is so partial to and the other night she made herself a beef strogonoff which she wolfed down with rice. Can anyone explain how onions and mushrooms fried off in butter with steak strips, whole grain mustard and brandy finished off with sour cream can possibly be conducive to weight loss? No! Thought not! Neither can we!
Coming back to the books and art mirroring reality, it is no coincidence that where dogs feature in her stories they are Jack Russells. We followed Bob and Pip who came along after Mr. Sweep died leaving Mr. Gascoigne who was a cross between a JRT and a West Highland Terrier. Mr. Sweep had a sister, Sooty, who sadly died very young but for a time they were joined by Snoopy who was a sad little rescue chap. So all in all, six JRTs have gone before us and whilst we are all individual with our own quirks and foibles, a JRT is a JRT and provides a wealth of material to draw on.
There are other examples we could give and maybe will another time but this certainly gives a good flavour of the answer to the question. The only other thing we would say is that sometimes truth is stranger than fiction and when you read something and think it sounds a bit far fetched, it could just be based on something real!
Next time we will aim to update you with our efforts on the marketing front and tell you a bit about progress on future publications. Meanwhile, love, licks and waggy tails from the Dog House at Teale Towers!