The Ultimate WordPress SEO Guide for Beginners
In this WordPress SEO Guide help you to optimise your website for the search engines.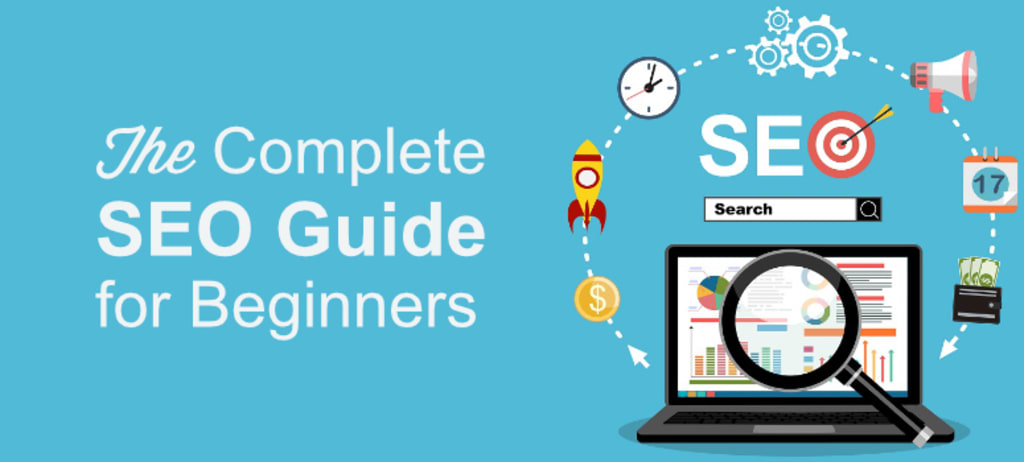 Wordpress is the world's favourite and largest used content management platform for building websites and blogs. Being an Open Source Platform and offering high levels of customisation has made it extremely popular amongst the developer community. According to Wordpress.org, more than 35% of websites are built on the WordPress Platform. With so many websites in the making, SEO cannot be left far behind. In this post, we are going to share tips that will help you optimise your WordPress Website.
WordPress SEO Tips To Optimize Your Website
1. Selecting a Domain Name
Choosing a perfect domain name for your website is crucial. This being said, it is essential to note that you must choose a domain that suits your business. The domain name should be unique and easily recognisable. E.g. Flipkart, Amazon, Tesla. Previously, webmasters chose keyword-rich domains and they got a boost in ranking. But, nowadays there is no SEO value for these type domains.
2. Select a Website Hosting
A web host is essential for hosting your WordPress Website. When you are searching for a website hosting company, make sure they provide a server location to your targeted region or nearer location. This ensures that you get a response faster and also improves your website loading time. According to Google, the page speed of your website is one of the most crucial ranking factors.
3. Secured your Website with SSL Certificate
Having an SSL certificate on the website will ensure the safety of the website. It will further help build trust among your website visitors. After adding an SSL certificate, your website will be secured, which will be indicated with the https displayed in the website's URLs.
If you are running an eCommerce website, then you have to add an SSL certificate to secure your website. SSL certificate has one more important benefit; it is counted as a ranking factor by search engines like Google.
4. Set your Permalinks (URL Structure)
If you are new to SEO, you must know that the URL is one of the most important ranking factors on all major search engines. This has been proved through several studies conducted by the SEO Experts from time to time. In WordPress, your default page URL looks like given below example.
https://example.com/?1236phg
You have to optimise it with the subject or topic of the blog post. See the below-given example to optimise search engine friendly URL structure.
Topic Name - Wordpress SEO Guide for Beginners
Suggested URL - https://example.com/wordpress-seo-guide-for-beginners
5. Install the Yoast SEO WordPress Plugin
If you are a beginner and don't know more about on-page SEO, the Yoast SEO WordPress Plugin will come handy to provide instructions to fix your on-page SEO.
How to Install the Yoast SEO WordPress Plugin?
Login to the WordPress dashboard by adding your username and password at the time of creating your WordPress website.
Go to Plugin -> Click on the Add New Button and type 'Yoast SEO' in the search box. Select the Yoast SEO Plugin to install and activate it. After activation of the Yoast SEO Plugin, you can add your Google, Bing and Yandex webmaster.
6. Set Proper Titles and Meta Data
One of the best benefits of having the Yoast SEO WordPress Plugin is that it automatically fetches the meta title and meta description from the page. But, it doesn't mean you cannot change the metadata; you can easily optimise the meta title and description according to your keyword research. And also select meta robots tag index and Yoast SEO Meta box option.
7. Index Categories and Noindex Tags
When it comes to publishing posts, you have to select the category and tags for the post. But, as the SEO thumb rule, you need to set index status to categories and noindex status to all tags.
8. Author and Date-Based Archive Setting
If your website doesn't have many authors, then disable the author archives and also disable the database archive setting to avoid multiple pages as well as to restrict the pages from creating duplicate content on the website.
9. Other Sitewide Setting Options
In the Other Section, use the Yoast default settings. As you can see in the image below, I recommend setting the Subpages of Archives to "noindex" and I do not recommend using the Meta Keywords Tag in your blog. Google doesn't recognize the Meta Keywords Tag anymore, and by using it, you will simply be wasting your time.
10. XML Sitemap Setting
An XML sitemap helps your website index your web pages faster in search engines. Go to XML sitemap, enable it and then select the entries per sitemap page as 1000 (default).
11. Submit XML Sitemap to Google Search Console
When your website is ready to launch, you need to create a property in Google Search Console that belongs to your website. After creating a property in the search console, go to the dashboard and select the Sitemaps option under Crawl.
Add a link of your XML Sitemap URL (ttps://example.com/sitemap.xml) and select the submit button. Once you have submitted a sitemap, it takes some time to show the crawl status on the dashboard.
12. Submit Your Site to Google for Indexing
After completing all the tasks related to the website and tracking, you have to submit your website to Google through the Search Console. Just head over to the Google Search Console property belonging to your website and add your website URL for crawling and indexing. Where you also get both the version of your website, one is a mobile view, and the other is a Desktop View.
13. Image Optimisation
Pre Upload Optimisation
Please make sure that when you upload any image on the website, it should be optimised with regards to its size and dimension. If your image is large; resize and compress it using an image compression tool. The compressed image will save much space and help your web page load faster when users are browsing your website. You also need to make sure that you rename the image and its path.
E.g. seo-tool.png or seo-guide.jpg
Do not use any uppercase letter or any special character in the image name and path.
Post Upload Optimisation
Image Alt tag is one of the essential ranking factors you have to consider. It necessitates giving a proper Alt Tag to every image at the time of uploading while also making sure that every image has a unique Alt Tag with a combination of your targeted keyword.
14. WordPress Website Page Speed Optimisation
Another important ranking factor is Website Speed. You can download a few plugins that will help your website improve Google Page Speed Score. Go to Plugin => Click on Add New => type 'page speed' in the search box. Check the download count of the plugin and ratings by the other user.
After the installation, enable the settings that help you achieve your desired page speed score.
Last Words
After completing the basic WordPress SEO set up, your website's on-page SEO part is clear. Now, you have to focus on off-page activities. WordPress is the most accessible and most user-friendly content management system available in the world. As an SEO Company, our team has experience in handling WordPress SEO projects; you can reach out to us for guidance.