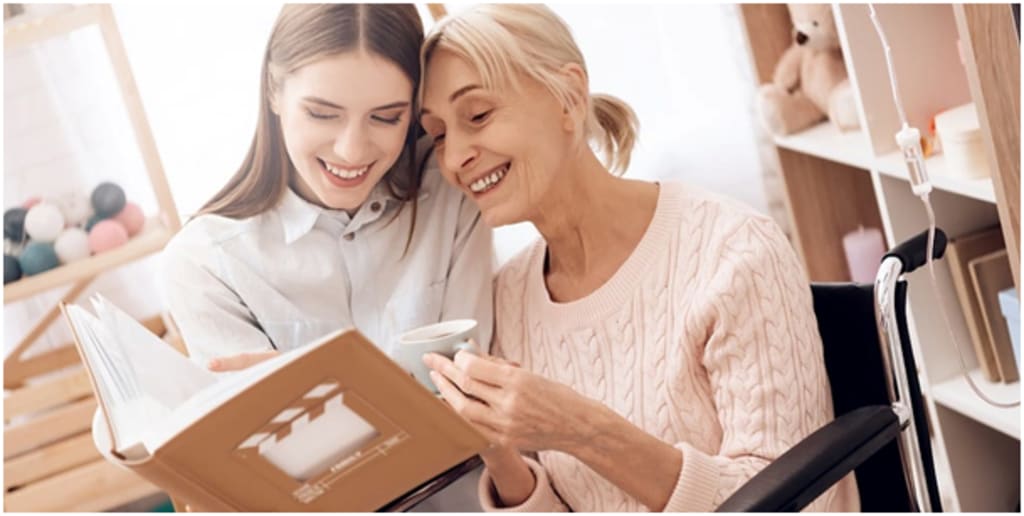 Becoming an NDIS provider is a noble deed. Your business is to help people and earn money out of it. There cannot be any other job with such high levels of job satisfaction because, by the end of the day, you know that you are assisting the participants in achieving their goals and making them happier.
No business flourishes without customers, and being a disability support worker isn't an exception. You will also need clients to work and generate income regularly. However, how do you find clients with so many providers out there? It is challenging, but we are here with a few tips to give yourself the best chance of success. In this blog post, we'll go over some tips and tricks on how to get NDIS clients as support workers.
Get Registered at NDIS
As a provider, you have two options to pursue, i.e., be a registered or unregistered support worker. There are various benefits when you fall into the category of NDIS registered providers. If the participant chooses self- or agency-managed plan management, they will only have to work with registered providers. If you are unregistered, you can only approach the participants who have a plan manager, so being unregistered limits your employability.
Register at Online Support Worker Platforms
Once the participants have their NDIS plan, they seek disability support workers. NDIA refers them to online platforms, such as Clickability and MyCareSpace, to find the best NDIS providers. So if you can have an account on these portals, the participants can find you easily.
Maintain Competitive Pricing
Once you're certified and registered, you'll need to ensure that your pricing is competitive. You can do this by researching the average cost of support workers in your area. You can also offer discounts for bulk bookings. A competitive pricing plan will get you more clients and prove to be a word-of-mouth marketing strategy where participants shall refer you to their friends and family and get more business.
Network With Other Support Workers
Another great way to get NDIS clients is to network with other support workers in your area. It will give you a chance to learn about new leads and opportunities. You can find other support workers by searching online or by attending NDIS events where you can meet providers and participants. You can also meet support coordinators and plan managers during the NDIS events, who can be detrimental in bringing a lot many clients to you.
Promote Your Business
You'll need to promote your business so potential NDIS clients can find you. You can create a website or blog, list your business in directories, or use social media platforms like Facebook, Twitter, and LinkedIn. When using social media to promote yourself, ensure to post frequently. You can share tips and tricks for the participants to achieve their goals. It will showcase your knowledge to the world, and the participants shall approach you for services.
Create a Simple Yet Attractive Website
Your website is a window that informs the participants about your services and persuades them to connect with you. Therefore your website must be simple yet full of information. The participants usually compare websites to find a reliable provider for their needs, so your website must have all the necessary details that they are looking for. Add an elaborate service section focussing on how you approach different participants. Also, ensure to add testimonials, portfolios, easy-to-find contact details and other pieces of information vital for a successful website. You can contact your nearest web design company to create a simple yet effective website.
Use the NDIS Provider Logo
Put the taglines "Registered provider," and "I support the NDIS" on your website and other marketing materials. These NDIS provider logos indicate your participation in the program, which lends you credibility immediately.
Include Portfolios on the Website
Participants in the NDIS must believe their provider is reputable and reliable. Clients will be more likely to contact you if you have an accessible portfolio about you and your team. A welcoming, professional image with a simple background and a brief description of your experience will be enough for the participants to trust you. Similarly, adding a list of your accomplishments and educational credentials will ensure credibility. Also do not forget to introduce the visitors to your staff. Include all their images with a brief description of your experience so that the participants feel that you are approachable.
Offer Virtual Meetups
You may now offer to meet potential clients virtually with free services like Zoom, Google Meet etc. You must create a free account and use a scheduling application like Calendly for such meetings. Potential clients can schedule interviews with you immediately through your website, social media accounts, or email and get into a quick virtual meeting before fixing an offline appointment.
Customers would appreciate having the ability to set up meetings with you right away in their homes. Additionally, this choice enables multiple family members to attend sessions concurrently. Both the provider and participant can save a lot of time and money during the process.
Concluding Words
These are just a few of the ultimate ways to get more NDIS clients. If you follow the above tips, you'll be on your way to becoming a Reliable NDIS Provider and earning your living out of a noble deed.
To learn more, connect with My Link Assist, an NDIS Registered Provider who supports participants throughout Melbourne. They have highly experienced and qualified support team members who perform their duties with the highest degree of compassion and empathy.
About the Creator
Working in Make My Website a digital agency made up of extremely talented, highly trained and skilled professionals who work with you to create your online presence.
Reader insights
Be the first to share your insights about this piece.
Add your insights