The SME's guide to digital marketing for engagement and influence
Digital Marketing's importance in Businesses and its influence on your audience with some exclusive advantages!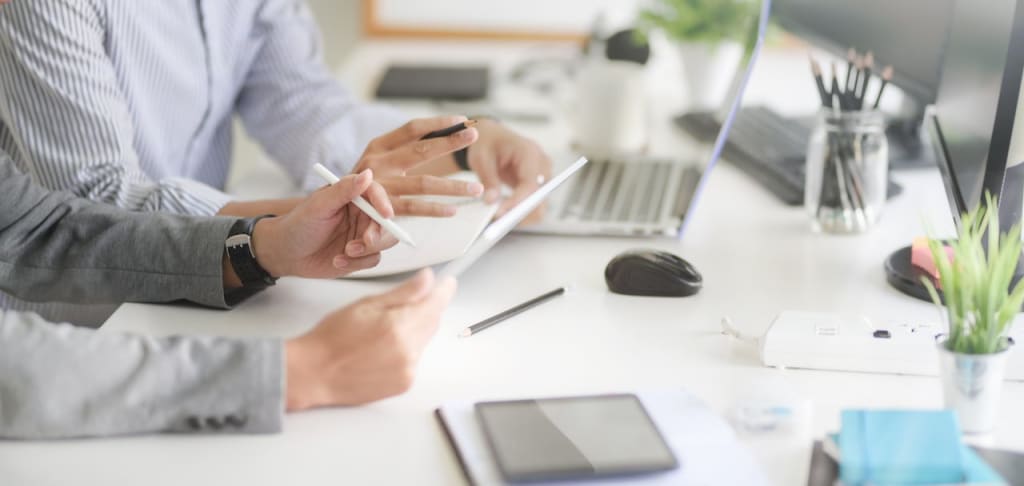 Small- to medium-sized enterprises have traditionally struggled to keep up with their much bigger industry counterparts. Without as big as a budget or as wide a reach as the latter, the former mostly kept to their little corner of the market.
That's an outdated viewpoint, however. It's a stance whose obsolescence is rapidly being exposed by the changes in the market brought about by the pandemic.
Fortunately, technological advancements have gotten us pretty far in the effort to democratise a company's marketing fund and the marketplace influence it could reap.
These days, even a modest organisation can hope to reach out to, engage with, and even influence a target market at a fraction of regular advertising's cost with the help of digital marketing.
What is digital marketing?
Simply put, digital marketing is a strategy that allows organisations to reach a target market in order to promote themselves or their products and services on relevant online channels.
The digital avenues in question usually refer to websites, social media presences, SEO services, paid ads. But it isn't limited to those mentioned.
Due to their prevalent use in conjunction with online marketing channels, wireless text messaging, mobile apps, podcasts, emails, electronic billboards and digital television, and even radio are also considered part of the umbrella of digital marketing activity.
Furthermore, the list isn't set in stone. Rather, it's dynamic and will likely grow and expand. New digital technologies are being innovated as this article is being written, in fact. We'll have more platforms and mediums with which to create connections with audiences — and on increasingly deeper levels.
As an SME business owner, you have to keep on top of these developments. They are excellent opportunities to enhance awareness of your brand and accelerate business growth.
Harnessing the potential of digital marketing
It's no secret the marketplace competition is fierce, regardless of your business' sector or industry. From an SME's standpoint, it might seem like a pipedream to even get noticed by your target market, much less surpass your competitors.
Achieving that goal is entirely possible. You can grow your business and sustain the expansion.
When you leverage the power of digital marketing properly, you'll be able to draw the positive attention of customers, keep them coming back, and referring you to their friends or leaving great reviews that can convince prospects of your ability to deliver on your promises.
A properly executed digital marketing strategy impacts:
● Brand awareness - Customers want to have a genuine human connection with the brands and companies whose products and services they patronise. Your digital marketing contributes to this end by generating personalised and relevant content and tailoring offers to address customer needs.
● Audience reach across various platforms - The direction your digital marketing efforts take is dictated by where your target market is. When you run a campaign optimally, you'll see your reach extending into different platforms that your customers frequent, creating avenues with which to build brand awareness and foster trust.
● Digital reviews and social signaling - Of course, the effects of a great digital marketing strategy don't end with a wider client base reach. Once you foster a connection with them through great engagement and curated content, you'll be rewarded with glowing digital reviews online.
● Real-time analytics - While digital marketing does rely heavily on the human aspect, one of the reasons it's so effective is because such a strategy is measurable. Moreover, the data you get from your running campaigns are often real-time. By analysing them, you'll be able to tweak your strategy and make it better.
Working towards making the above a reality is your goal as an owner of an SME. But how do you go about it? You can hire a digital marketing services provider to take care of all the finicky details.
But if you want to explore and get a hang of things before committing to hiring a team, you can make these tweaks on your existing digital marketing campaign or keep them in mind when devising your new one.
Executing impactful digital marketing
● Refocus and prioritise your SEO and website strategy to draw in more traffic
● Create high-quality, valuable content that takes your audiences' needs into account and sets you up as a industry thought leader
● Establish a strong presence on relevant platforms to increase brand awareness
● Optimise email marketing and other outreach endeavours so it could act as a support to your SERP traffic
● Take advantage of paid advertising in conjunction with your organic marketing endeavours
Improving online engagement
● Set measurable goals and align them with your overarching company objectives
● Build up your target audience knowledge base using the expressed and implied demographic method (a group segmented according to data gathered from directly answered questions vs a group whose performed behaviour is observed and categorised later)
● Bank on brand awareness and create content that reflects the company persona
● Branch out into relevant platforms and engage with your audience as often as possible. It helps reinforce your brand persona and ensures your customer talks to a human intelligence
● Have technology — like automation and chatbots — on your side. You'll be able to focus on other aspects of your campaign while still giving your customers a great experience
● Keep track of data, analyse effectivity, and create cycles. Get rid of what doesn't work, then maintain and see if you can improve upon the successful elements of your strategy
Integrating digital marketing: What's in it for you?
A firm grasp on the individual elements of digital marketing, what role they play in a campaign, and how such tactics can benefit your business isn't enough if you want to maximise your investment.
You need to know how they all fit together and how they work to support your overall marketing goals, too. Once you do, you'll see how integrating the tactics in your digital marketing toolbox across multiple channels can foster a deeper and more seamless experience for your customers.
There are two things you should consider when you want to run multiple synergistic digital marketing campaigns. The first is an overarching goal. The second is to decide which strategies naturally work well together across different platforms to support the efforts towards your vision.
With these in mind, you'll be able to:
● Coordinate marketing messages and deliver them to an overall wider audience than if you had just used a single platform
● Back up and support any one of your marketing campaigns with other initiatives to serve a centralised campaign or goal
● Achieve a consistent and seamless brand message so customers and prospects learn to recognise your stamp on the industry
Digital marketing can make or break a modern business. From inception and planning to execution and subsequent support, every move in the campaign must be geared towards making sure you take full advantage of the internet's capabilities to influence a consumer's purchasing behaviours and decisions. So, it's critical for businesses like yours to establish themselves in the digital marketplace and improve brand visibility.