The Menu 2022 Review: Psychological Thriller
The Menu Movie Review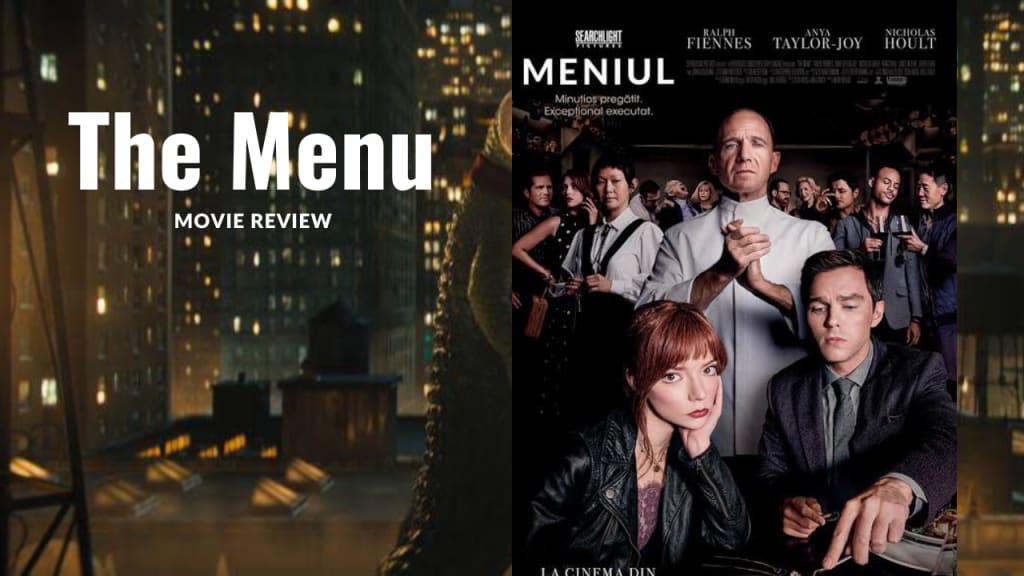 Hey, my dear readers, How are you? By the way, I am very good, and this week I watched three movies in the theater: first, Drishyam 2; then, Mister Mummy, which is a joke on the title of the movie; and finally, The Menu.
The Menu is a new Hollywood psychological thriller film. After watching its trailer, I was very eager to watch this film. I was feeling that now I would get to experience something new.
Anyway, I like psychological thriller films very much. When I saw the trailer, I was reminded of a slasher film. With a lot of curiosity, I went to the theater to watch this film.
The Menu Plot
Let me define the story of this film for you. There is an island where there is a restaurant that gives the best dining experience in the world and is owned by a chef. And very few people in the world get a chance to have a dining experience in this restaurant.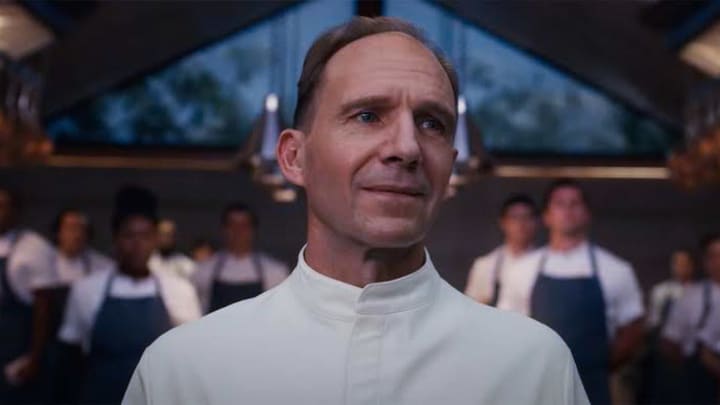 Obviously, only rich people can visit such a place, because each and every person has to pay a very heavy price to get this dining experience.
Three business partners, an old celebrity as well as his assistant, a very rich couple, a food critic and his editor, and Tyler or Margot, the main characters of the film, go to that island together on a boat from where that restaurant is.
The Menu Movie Review
From the trailer, it appeared that something was wrong on this island, or rather, on this restaurant, and the way the characters were introduced in the beginning was very interesting.
When characters reach their location, the way the atmosphere is shown If I were really there, I would prefer to go back home.
The restaurateurs manage all the work themselves, as if they have a farm, it has been shown that they collect sea foods, grow vegetables etc.
Even after introducing the characters so well, the writers and directors could not use them well, which is why the story seems to have stopped. In a way, things keep repeating again and again.
Yes, something different happens in the climax, especially in the last fifteen minutes, but overall, it was a very good experience for me. You should also have this experience once.
This film is extremely well made from a production value, performances, camera work, and short technical point of view, but according to me, the characters could have been used a little better, and the creators could have made their premise even more intense or dark.
Wrapped
The concept of this film is quite unique; yes, it can be called unique, but I wanted to see it in a slightly more dark and intense way, and I have liked this film.
In terms of pedal guidance, it is a neat and clean film; it has been released with an "A" certificate. However much violence is there, it is not suitable for children.
I do not recommend that you watch this movie with your children. If you have seen this movie, then definitely share your opinion in the comment box below.
Yesterday, I watched two Korean dramas in a row: Reborn Rich and Revenge of Others, and both dramas have been enjoyable rides for me. I have also done a detailed review of them, which you can check out if you want.
Please provide feedback on my writing, including whether you understood it. This will help me fix any errors.
Goodbye, and have a nice day.
Reader insights
Be the first to share your insights about this piece.
Add your insights