The Landon Legacy
http://www.fansofbelievepictures.com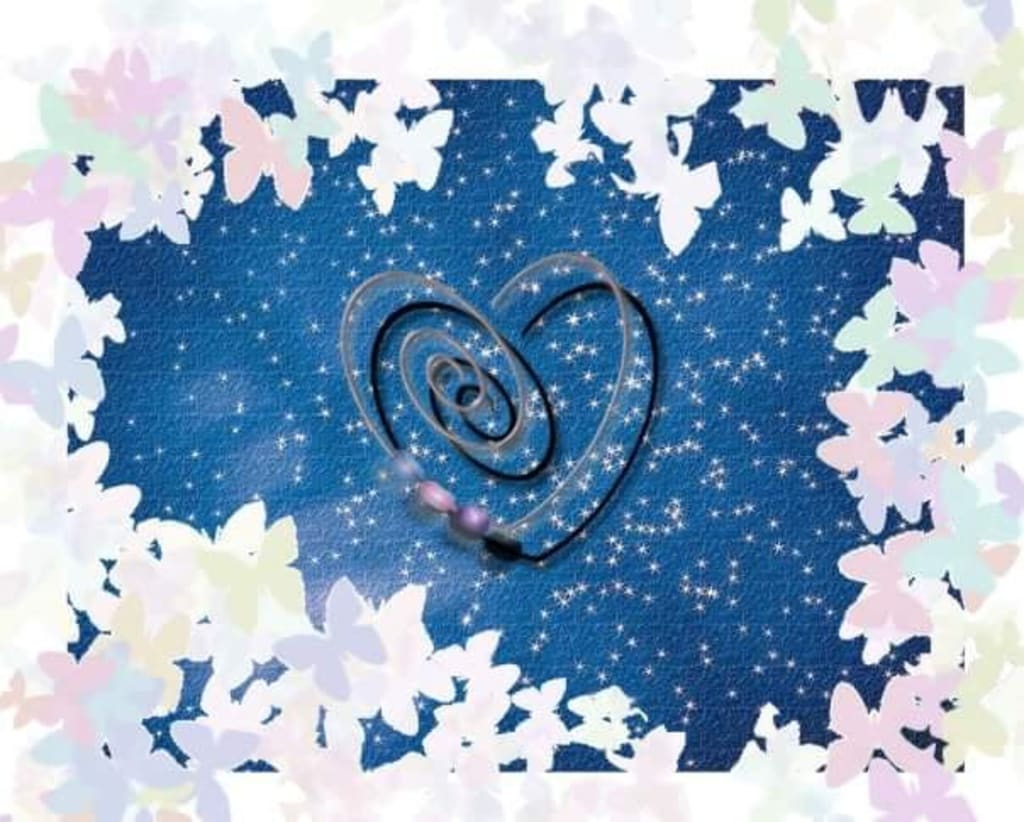 SEPTEMBER 24, 2015
June was when I first found out about the 40th anniversary reunion of the "Little House" television series cast in Walnut Grove, Minnesota. That was when the idea was first tossed around the office about me going, yet I had not yet hit the panic button. You see, I never thought it would be possible to go. I never thought I would get tickets, not at that short of notice, let alone get a hotel. It is hard enough for an able bodied person, I told myself, let alone me who needs certain things. There's something about me that many of you probably don't know yet … I don't keep it a secret - I just don't feel it's important to my writing necessarily, so I don't always mention it. I am disabled. I have cerebral palsy. I'm not mentally disabled in any way; I am just not able to walk. I have personal assistants who help me during the day, but I do live on my own. I am independent in that way. Going on a trip is possible with the help from my personal care attendants, so that is the number one hurdle - finding the attendant that could go with me. Some of my assistants have children, some have other jobs, so a lot of times my other option is to turn to my family; so it was in this case after all. I talked to my mother, who is also one of my assistants, she said, "Yes, of course," and then I hit the panic button!
There was only a month to prepare, making sure I had a handicapped accessible hotel and get the things together that I would need, like all the cables that are needed to charge my everyday equipment. If any of those things were left behind - I'd be stuck, quite literally! After finally finding the right hotel, would there be any tickets left to the Pageant and Reunion Q & A - that was the question? Tickets were available still, which was hurdle number two. It took that whole month to prepare. I drove all my assistants completely batty, I'm sure :-) (Sorry guys, you know I love you all!)
Then the last thing we usually have to worry about is whether it's going to rain or not. You see, I'm in an electric wheelchair, and as you know electricity and water don't mix! I knew from my last visit to Walnut Grove, about fifteen years ago, that most of the festivities, if not all of them, are outside. I knew that if it rained, I would more than likely be stuck in that hotel the entire weekend, and I wouldn't be writing this article. When I looked at the extended forecast, my stomach twisted. It was supposed to rain the entire weekend. My mother assured me that she would come up with something inventive. She knew how important this opportunity was to me, not only to be there, but to write about it. So off we went to Walnut Grove in my specially equipped van, for a three & a half hour trip.
Day 1: June 24, 2014
As I started off on my journey to Walnut Grove that Thursday, I sat there thinking: "What am I going to write about? Will I write a tribute? Will it be about "Little House's" 40 year anniversary? Will it be about Michael Landon, himself? Will it be about Michael Landon andLaura Ingalls Wilder?" So many questions that I had not found the answers to, were buzzing around in my head. You would think, that with a month to prepare, I would have this question answered; and most of the time, I am more prepared than this, but with this article… with these people… these questions still remained unanswered. Because of that, the car ride seemed longer than ever…
I remember my father turning to me at one point about halfway through the trip, and asking me if I was alright. I am not your typical road trip person at all. I don't like to take road trips unless I have work to do. In this case I did, but it was all in my brain. I hadn't taken out my technology because I was thinking. I smiled at my dad and didn't really answer him - that is when he knew I was in my thinking mode. I slipped on my headphones and tried to keep my cool, knowing I had less than 24 hours to gather my wits about me and become the professional I needed to be. I was no longer the kid that visited Walnut Grove 15 years ago.
The first time I visited Walnut Grove, I was 18 years old. I had just graduated from high school. I was a big history buff and a fan of Laura Ingalls Wilder as an author, as well as "Little House on the Prairie" and the late writer/director Michael Landon, Sr.. It was so exciting to be there, where it all began. This is the place that inspired Laura Ingalls Wilder's books, and then her writing inspired Landon's series.
You see the thing about it is, when I was a little girl I remember every afternoon hurrying inside to watch "Little House on the Prairie", and I would always say, "One day I'm going to write like that." I loved my memories of Walnut Grove all those years ago, thinking I never would get to go back… thinking it was a once in lifetime trip. Because of the inspiration of that trip and the promise I made to myself, I could now smile as I thought of how my own career has already grown as a writer, blogger and Christian romance novelist. These are all of the things that I thought about as I had my eyes closed during the car ride. When I opened up my eyes again, I realized what the article needed to be about. Now I had my answer. Now it was time for the work to begin.
Day 2: June 25, 2014
My morning started at 4:30 A.M. when the red digital clock was staring back at me. 4:30 A.M. I've never woken up this early in my life. I have worked for myself, for the most part, and decide my own business hours, so this was not an acceptable waking time. It was then my worst nightmare came true… I could hear the rain pounding on the roof as it downpoured outside. I basically live in my electric wheelchair. The rain was not letting up. You've gotta be kidding me! I muttered to myself as I rolled over in bed. My first article in Walnut Grove, and I can't do it because of a downpour! A billion thoughts were running through my head at this point. The clock finally read 7:00 A.M., the time we were supposed to get up to be at Walnut Grove. My mother told me not to worry about the rain, that she had a plan, and we would go either way.
My mother had been right. There had been no need to worry. No plan needed to go into action. The rain had completely stopped, and the sun had come out. It was a beautiful day, complete with a breeze. I loved having the breeze wrap around me and the buzz of excitement fill me as I waited in line to meet the people that I grew up watching on screen.
Once we finally reached Walnut Grove there was already a long line of people for the first sessions of autographs in front of the Wilder museum. This place looked so familiar that I felt my stomach tighten. It was familiar, but so different at the same time. This time I was here for work, and I was no longer a teenager. I'm an adult. I'm a writer, and this time my plan was to put it all into words. But could I do it justice? That was the question. I took a deep breath and got out of my van.
As soon as I got to the museum store at the Laura Ingalls Wilder Museum site, I got into the line and saw a lot of smiling faces and giggling children. One of my favorite sites is happy children, so that eased my anxiety slightly, and made me smile. I grabbed my special edition, leather bound book for autographs. It is a five book edition of "Little House on the Prairie." I noticed on my schedule that the actors were set up at tables of three or four. My first stop for the day was to see the actress who played Alice Garvey (Hersha Parady); then I spoke with John Sanderson Edwards (Radames Pera), and lastly was Miss Beadle (Charlotte Stewart).
As I waited in line, a precocious little girl caught my attention. She was asking her mother a few questions about some of the characters of the Edwards' family in the "Little House on the Prairie" television show. Her mother was uncertain of the answers, so I politely interrupted, provided the answers, then smiled at the little girl. Her mother thanked me, then they both turned back to what they were doing. Then I noticed there were two men behind me. They said hello and greeted me with a smile and asked me where I was from. I replied, "North Branch, Minnesota," and they returned the reply with, "San Francisco." We continued talking about the Edwards' family as we finished out the rest of the line, and before we knew it - it was our turn. I turned to look around me, and I quickly began to realize how fast this little town was filling with people and soon would be bursting at its seams. There is normally a population of 871 people on a regular day. I was happy to see such a melting pot of joy and excitement around me… something Michael Landon, Sr. would have been thrilled to see. This was truly the legacy that "Little House" was all about: friendship… love… meeting new people… accepting new people for who they are. This reminded me of the episode, "The Harvest of Friends." It made me smile the biggest smile I had smiled in a very long time.
That is when I noticed Hersha Parady smiling back at me and signaling that it was my turn to come forward. I had to remind myself not to hold my breath, or act like a fan for that matter; this place was so full of fans, but in that moment that's not what they needed to see in me. I needed to be a writer. I needed to greet them politely, but still ask questions while they were signing my book. Hersha Parady (Mrs. Garvey) smiled at me politely and introduced herself. I smiled back and shook her hand as my father handed her my book. I didn't want to drop it; my hands don't always work the way I want them too. When I get nervous sometimes they can get worse. I introduced myself when she asked me my name… but it was the voice of the man who played John, Jr. (Radames Pera), who sat next to her, that made me stop in my tracks, so to speak.
"You're an artist, aren't you?" Radames asked. I looked up at him and blinked, stunned by his question at first. He then pointed to my shirt with the Fans of Believe Pictures logo that I had created just a month before for my online group. It was in that moment my smile grew wider, and my confidence grew. Nodding, I responded, "I am." I explained that this was a group for Michael Landon, Jr. and his production company, so that his fans have a single place to go and find information on his films. He smiled back, and leaned over to sign my book, then passed it on to the woman who played Miss Beadle. "Tell me about your shirt," he questioned. I explained a bit more about the fan group that I run, along with a website so that fans could keep up-to-date information on Landon's work. Radames smiled and said, "I knew you had the look of a true artist."
As I left the table that afternoon, I realized something that had taken me fifteen years to realize: this wasn't all a dream…I really am a writer. When somebody like that tells you they see something in you, it stands out… I guess that's what it takes to make it click.
Next, I was on my way to the woman I loved watching; Charlotte Stewart once played Miss Beadle. She's a kind-hearted, quiet woman… just as her character was. I wish that there had been more time to sit and chat with her, but there was a very long line of people behind me.
Later that afternoon, I went to the most anticipated event of the entire reunion (at least for myself) - the twins' Q&A! The Carey twins and the Grace twins were there at the reunion to speak about their experiences on the show. I was so excited, as I had fully intended to do a voice recording of the entire session so that I could listen to everything that was said later on, but when I got there my voice recorder would not work because there is no internet connection. (Here's another side note when you're a disabled person… at least some disabled people have trouble writing, I am one of them. My hands physically have trouble doing certain things.) I just had to do my best to remember what was said since I could not take written notes.
I had the opportunity to ask the first question to both sets of twins. I asked them what their favorite memory was of Michael Landon, Sr. The Grace twins and the Carrie twins both said that they saw Michael as a father figure to them on the set. They went on to tell us about how Michael liked to go down to the stream on the set at the ranch that they filmed "Little House on the Prairie" in Simi Valley, California. They told how Michael would catch some frogs and put them in his mouth. When the kids would go to ask him a question, he would go to answer and the frogs would jump out at them. (The twins said it was a true story.) I couldn't help but smile, because I could totally envision Michael Landon, Sr. doing this. After thanking them, I sat back and listened to the questions around me as others started to ask about how the filmmaking process worked, who was in charge of the children, etc. The Grace twins started when they were eight months old. The Carrie twins didn't say. Another person asked how Michael was around children. The Grace twins answered that question with a specific story. They explained how Michael took special care of all his cast members - every single one of them, just like family. The little ones were even given their own special actors' chair, just their size, as soon as they were old enough to sit in them. They even had their names written on the back, just like the big chairs.
It was soon after this question that the session closed, and the afternoon came to an end - at least for the cast. The autograph lines had been cut off for the rest of the afternoon so I went to the park, in the center of town. At the craft show I found myself talking to the people of Walnut Grove that were around me. The current residents of Walnut Grove reminded me of the characters that I grew up with so many years ago… crafters helping other crafters as they packed up their tents for the day… children playing ball… people sitting and chatting about their day.. smiles on faces… These are things that are rarely seen anymore. I live in a small town myself, but it is growing by leaps and bounds and feeling more like a city. There's no fire whistle in my town to tell the kids it is lunchtime… or a curfew whistle blown at night, but I could see that my first day in town had ended and it was time to go to the Anniversary Pageant over in Plum Creek. This is where I would hear the cast talk again about their memories and see more happy faces who came to revel in the joy of Michael Landon, Sr. and Laura Ingalls Wilder's legacy.
There is a play called Fragments of a Dream, that goes on every year in Walnut Grove. It is set in Laura Ingalls Wilder's time, when she arrived in Walnut Grove until she moved on. It was just the same as I remembered it from 15 years ago. It was fabulous, and the sets were phenomenal, as always. Everything was outside. They always have to wait until dark to start; but because it was the reunion of the television show, they had the cast come out before it started and do a question and answer session. They talked about times with Michael Landon, Sr., as well as the new DVDs that will be coming out that were remastered of all the seasons, with all the footage that has never before been seen. Almanzo Wilder, aka Dean Butler, is narrating and doing the interviews of the anniversary editions of the "Little House" DVDs. We were all given a behind-the-scenes story of exactly how John Junior was killed off the show. That was information I did not know, so that was very interesting. I am so excited to hear more behind the scenes information, that I can't wait to pick them up! It had gotten very late. The pageant didn't start until much later than normal, so by the time it was done, and I got back to the hotel - it was almost 2 A.M.! They said that there were over 2,000 people at the pageant.
Tomorrow would be a whole new day…
Day 3: June 26, 2014
My worst nightmare continued - it was raining! Not just a little rain, it was really raining! At least it wasn't thundering and lightning… I bundled up, grabbed the umbrellas and sheltered my chair as much as I could before heading out the door of the hotel. I had the joy of wearing a lovely orange poncho… As tired as I was, I was more fearful about not being able to finish up the weekend and write the article that I truly wanted to write than getting soaked!
The rain was so bad that one of the tents kept collapsing. Nellie Oleson (Alison Arngrim), Henry Riley (Dan Mcbride) and the Grace twins (Brenda & Wendi Turnbaugh) were all sitting at that tent, but only Nellie was getting wet - I found that rather humorous!
As I waited in line that morning, I had to admit that I was reminded once again of the "Little House on the Prairie" mentality, Walnut Grove, small town friendship and hospitality. My parents got my equipment back into my van so it would be safely sheltered from the rain. There was a man with a little girl at the swing set near the line I was waiting in. He held the umbrella over my head. I don't know the young man. I wish I had asked his name, but he could tell that I was quite upset about the rain. He tried hard to get my mind off of it by asking me several different questions, like what I do, what was my favorite episode and things like that. I feel horrible that I didn't get his name, but I did remember to thank him. (By now, you know who you are if you are reading this. I would like to thank you again. What you did that day was much appreciated!). That man's kindness reminded me of that first episode when we met Mr. Edwards. Charles and Mr. Edwards instantly struck up a friendship, as well as Mr. Edwards and Laura.
My parents came back and held the umbrella while we waited to get autographs from Nellie, Henry & the Grace twins. Because of the rain and heat, we weren't really given the chance to talk with the actors. Everyone had to move through quickly. When we got through that line it was time for lunch.
Thank goodness the rain had stopped while we were eating! I could finally get rid of the umbrellas and poncho! Although I am sunburned, I would rather be sunburned than stuck in the mud in my wheelchair! I had hoped to see Victor French's children and Eliza Jane (Lucy Lee Flippin); but because of the long lines, I was unable to get to both.
Literally a good block of my day was filled with waiting in line to see Almanzo (Dean Butler), the Carrie twins (Sydney & Lindsay Greenbush) and Eliza Jane, but it was worth it! During this time I had an opportunity to observe things around me, and what I saw once again made me smile. That melting pot that I keep talking about… the legacy that even though "Little House on the Prairie" was filmed in California, its legacy was so fulfilled in this little town. I watched two mothers and a grandmother who stood in front of me in line. They laughed and smiled as the children they brought with them, and their new friends, were playing leapfrog in the shady grass nearby. As we patiently waited for the line to move, I heard the grandmother say that her granddaughters had just met some other friends that day. Kids are usually so innocent. These kids were a little bit older in age, so I was happy to see they had connected with other children they had just met. It was then that my thought process was interrupted by a small, little hand that touched mine. I had not realized a little boy had walked up to my wheelchair. He looked to be about three, at the most. I looked down and smiled, then said hello. He smiled back and laughed, then quickly ran over to whoever it was he was with.
My attention went back to the crowd, which was getting antsy. The line was long. The sun was very hot. One of the volunteers came to the line and let us know that the actors were going to take a break, and if we wanted to keep our spot - we would have to wait out the break in line. Although I was not a fan of this news, I understood that these were people too, and they deserved to have a break. I'm sure that many people would have disagreed with me, but I just shrugged, smiled at the volunteer who gave us the information and thanked her. It was then that the lady behind me turned in my direction and asked, "Don't you get frustrated with waiting in these lines?" I nodded, "I do, but they deserve a break too," I responded, then I promptly sent my dad out for some water at the grocery store just across the street from where we were standing. I also asked him to get an extra for the lady I was talking with. She offered to pay him back, but he looked at me, and shook his head, and told her not to worry about it. This again reminded me of the mentality of friendship and neighborly actions which made me smile, but then again - that's my dad.
Finally after another hour, we got closer to the front of the line, and we realized the stars had refused to take their break. Although they had paused for several moments to at least enjoy some water and a cookie, they did not want to make the people stand out in the heat. I have to say that this action did not surprised me, especially after Almanzo's actions the night before at the pageant. After the Q&A session, he went out into the crowd and took photos with several people - me being one of the lucky ones! That was very much appreciated! Thank You, Dean Butler!
After I finally made it through that long line and got the autograph, said my hellos, I immediately left for the museum. There was quite a bit of the television series memorabilia. The museums consists of several, separate small buildings. Unfortunately I was unable to get into one of them because it was almost closing time. I'm assuming that was the one with most of the memorabilia, because I was unable to find what I heard so many talk about - and that was the fireplace mantle from the Ingall's family home on "Little House on the Prairie"… so that was a little bit of a disappointment for me. But I did fine though, there's a lot of history on how "Little House" got started. There was a tribute to those who have passed. They even had an article about Michael Landon's son, Michael Landon, Jr. and how he is a director now. I would have taken a photograph, but I didn't know if we were aloud. Even though other people we're doing so, I wasn't so brave. There were so many photographs and so many memories in that room - they all made me smile. I remember every single "Little House" scene that was on that wall as if I were there myself. They made me remember my summer vacations sitting in front of my grandmother's television with my cousins and watching "Little House on the Prairie," and how I would turn to my grandmother and say, "One day I'm going to write like him… or at least be a writer like him." My family, at that time, would just smile because of how young I was; but that day when I left the museum, I smiled to myself as we looked at the photograph of Michael Landon, Jr. Along with the article there was a large photograph of his father above it.
As a writer, not only was I there to write my article, but I was hoping as a "Heartie," to promote Michael Landon Junior's new show ("When Calls the Heart"); and as a blogger, I have been writing about all of his other shows. It is an honor. The realization of coming full circle at that point actually made me want to cry. I had to swallow the lump in my throat as I left the museum to meet with some family members that lived nearby for the rest of the evening, and prepare for the goodbye to the cast the next day.
Day 4: June 27, 2014
On day four I was able to sleep until 7 A.M. We headed out as soon as I was ready. Nobody really knew how much time we would actually get to spend with the stars before they had to leave. John Junior (Radames) told us that he was headed to Rochester, Minnesota as director of a short film the very next week. Almanzo (Dean Butler) told us he was working on the "Little House on the Prairie" DVDs, as well as working for the Golf Channel. Charlotte Stewart (Miss Beadle) said that she was selling her "Beadle bags" to raise funds for breast cancer awareness, and she is restoring an old house with her husband and enjoying her retirement. Alison Arngrim (Nellie Oleson) had a show in France and is also doing stand up comedy. One of the Grace twins (Brenda & Wendi Turnbaugh) finished her degree and is married; the other is a mother and working on a job. The Carrie twins (Lindsay & Sidney Greenbush) are happily living out normal daily lives, no longer acting, and working 9 to 5 jobs. Alice Garvey (Hersha Parady) is retired, and is also restoring a house.
I thought about all of this on my half an hour trip to Walnut Grove and smiled as I thought about the job that I get to go back to: being a writer and supporting the son of the man who inspired me to be a writer in the first place. I get to be a Heartie and watch a new generation grow up knowing the same morals, values and innocence with the shows that Michael Landon, Jr. and his team creates - and that is an honor!
As I pulled up to Walnut Grove, it was another cloudy day; but luckily it was not raining. I wore my brand new Walnut Grove anniversary sweatshirt that I had purchased from the gift shop, then got in line amongst the shivering people. It was then that I thought to myself how much the weather must match the mood after the entire jubilation of the weekend… Everyone was sad to see that the weekend was over. You could feel the mood around you had changed completely. It was so somber and quiet. People barely even spoke, and I couldn't tell if it was because they were cold or if it was because they were as sad as I was to see it end. As luck would have it, while I was looking around, I found some familiar faces from the weekend standing behind me. I introduced myself again, just in case they did not remember who I was. They remembered, and I was overjoyed with our conversation for the remainder of the time that we were in line. It was during this conversation that I found out how close we lived to each other. I handed them my business card to make sure we stayed in contact. I had met so many new friends over this weekend; one of them was from close by, which in the small town that I live in - it's hard to find. I had forgotten how slow life had become just in that one weekend. Life had slowed down almost to a stop in my world: no technology and barely any internet access (which for a person with a disability who is a writer, that is almost a must; but I'm not complaining, because it causes you to interact with people). This media consuming generation has all but forgotten how to interact with people. Michael Landon, Sr. created "Little House on the Prairie" forty years ago when people used to have dinner conversation, not sit and watch the television while eating. Even now, his legacy made me think of one big family table, if you will, that brings us together.
I went into the community center to say my goodbyes, after waiting in line for an hour and a half. It wasn't raining, but it sure was cold! Finally, it was my turn. Almanzo had me sit by Miss Beadle. It was then that Miss Beadle turned to me with a smile on her face and very matter of factly, without a questioning tone, said, "I'm going to hold your hand. Is that alright with you, honey?" I could not help but burst out in childlike laughter as I replied, "Yes, that is completely fine with me." The photographer probably took my photo with a broad smile that is could feel across my face. When the photo was over, I quickly said my goodbyes and got ready to leave. I wanted to watch all the smiles, all the laughter and all the clapping as they had fun with the children and took photos of them. It reminded me of the cast members that have passed on that we all missed, as if they were part of us. This family television show created an alliance… it's not just about television anymore.
Shortly after the photos were done, the stars started to filter out. I waited by the door, not expecting anything other than to wave goodbye; but it was then that John Jr. approached me on his way out. I waved goodbye as he approached me, politely thanked him for coming and taking time out to do this. Radames asked if he could give me a hug goodbye; I gladly obliged with a hug and said goodbye as he offered that he was eager to read my article. Then he waved one last time and left. I waved to Almanzo and headed out the door myself.
In conclusion, this weekend was refreshing and encouraging to me as a writer. I felt like I had a new spirit about me, knowing that when I woke up the next morning I would be back to work writing my novel, as well as writing my blog articles about Michael Landon, Jr. and Brian Bird. I realized over the weekend that I have become the writer that the little girl sitting at grandma's wanted to be… And not only am I a writer, but I feel like I'm one of the voices that helps pick up the legacy of family television. I only hope I do it justice. Back in my high school years, I always told my brother that my dream was to become a good enough writer to work with the Landon family. It was over this past weekend that I also realized something, although somewhat indirectly; I already was fulfilling part of that dream and that made me proud to be a part of the legacy, not only that which Michael Landon, Sr. had created, but when Michael Landon, Jr. went off on his own career and started creating his own shows with business partner Brian Bird. To be an advocate for those shows, to review, write and talk about their films on social media - that is indescribable.
I still watch "Little House" on the Hallmark channel when I get a chance, and I'm still convinced to this day that if it wasn't for Michael Landon, Sr. and "Little House on the Prairie," I wouldn't be a writer. So I would like to say thank you to the cast, to Michael Landon, Sr. and his family, and to Michael Landon, Jr. Doing what you do makes a difference in people's lives, and sometimes the words "Thank you," just don't seem to be enough!