The Future of UK: AI the Next Technology Revolution
AI Technology Revolution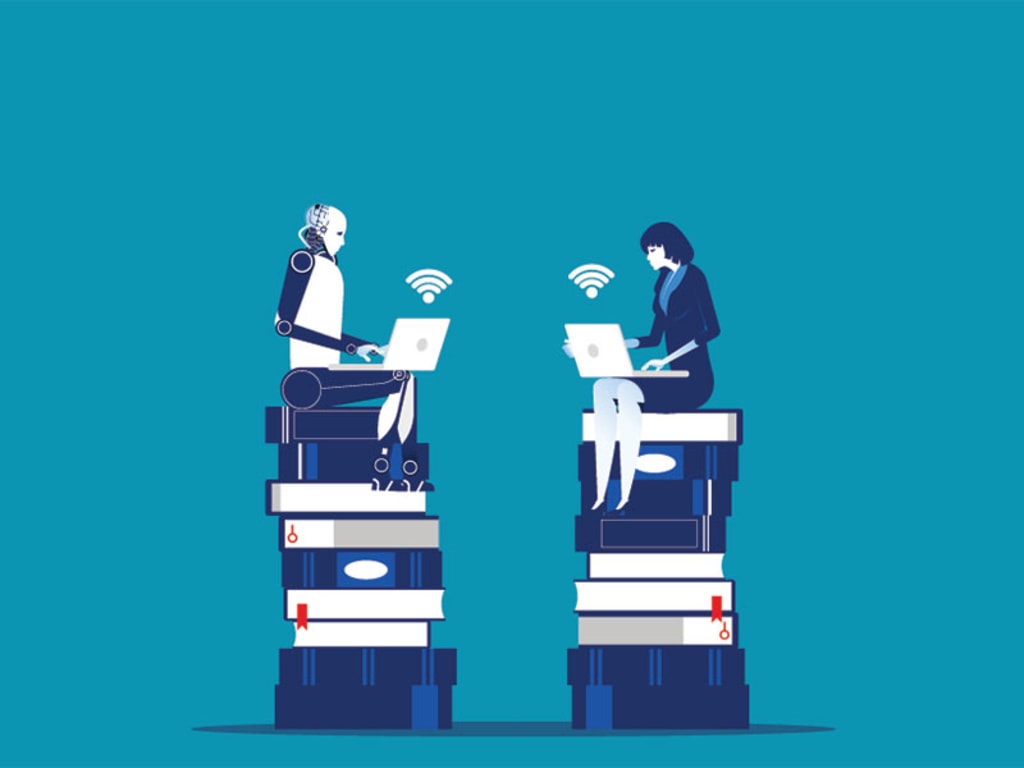 In today's era of artificial intelligence, a career in AI will not only drive you toward better job opportunities but will keep you on the radar of top employers
Up to a third of jobs to be automated posing a threat to 10.5 million workers in the U.S. says Robert Walters, market analysis experts Vacancy Soft. The risks that AI projects are real.
For each technology that emerges, there has always been a disruption in the job market. Technological change is the key driver for economic growth, and we're wary of this fact.
While certain businesses still struggle to use artificial intelligence, many have been successful. In fact, AI is already embedded in our daily lives. From Siri to Alexa, Cogito, an active area of AI being used to enhance emotional connection with customers in the sales and customer service calls, Nest, a key factor driving growth among top market vendors propelling growth in market share, or AI Robotics and Humanoid for that matter—AI is the next big thing.
High-alerting facts regarding the AI job market has caused among the UK workforce, a report by the Office for National Statistics (ONS).
70% of the job roles that are at a higher risk are mostly held by women.
Analysis of approximately 20 million people was made in 2017 resulting in having 7.4% of these workers be at a higher risk of job replacement.
Occupations like elementary sales, shelf fillers, waitresses, waiters, dental practitioners, medical practitioners, kitchen and catering assistants, bar staffs, senior professionals in education and those other with low skills have the highest possibility of getting replaced.
What's the irony?
Approximately 7 million existing jobs will be destroyed and replaced by AI and roughly 7.2 million jobs will be created, according to PwC.
Also, a report by the World Economic Forum concluded stating while machines will be able to do more human tasks by 2025, the robot revolution still projects to create 58 million net newer jobs within the next five years.
Considering these statistics now would be the right time to start acquiring AI skills and be prepared for the time when AI jobs will be immense. The current UK market is at high risk with a shortage of talent. Thus, with businesses becoming more reliant on artificial intelligence, a career in AI will impose a profound impact on the ongoing jobs scenario.
Stepping into the AI world: The prediction
Gartner predicts that 25% of employee interaction with applications will take place via voice by 2023. A 3% increase in 2019.
75% of the new-end user that were leveraging ML and AI techniques will be built with commercial and not open source by 2022, says Gartner.
75% of larger organizations will be hiring AI customer trust specialists along with AI behavior forensic by 2023.
Deployment of artificial intelligence that will help streamline, accelerate, and augment IT operations through 2022.
Will AI taking away our jobs be a disguise or a blessing?
To several experts, the emergence of AI means more jobs but to many others, it simply means devastation.
The era of automation already crippled sectors such as mining, manufacturing, agriculture and many others. As artificial intelligence gets powerful, multiple current jobs will disappear producing greater opportunities for AI specialists and AI experts.
The real risk of AI is not eliminating jobs but turning goals and skills that are not currently aligned with ours. The problem is that the current IT industry still falls short of professionals with AI skills. Will AI be a blessing or will it kill us? Well, AI will be a constant companion to humans, some people may find it difficult to accept the truth, but AI is here to ease our task and not take away our jobs.
Yet, AI jobs are challenging to fill. Investing in AI skills will future-proof your career in artificial intelligence.