The Crunch and Hum
The Soundtrack that started with Barbie and led to my Closet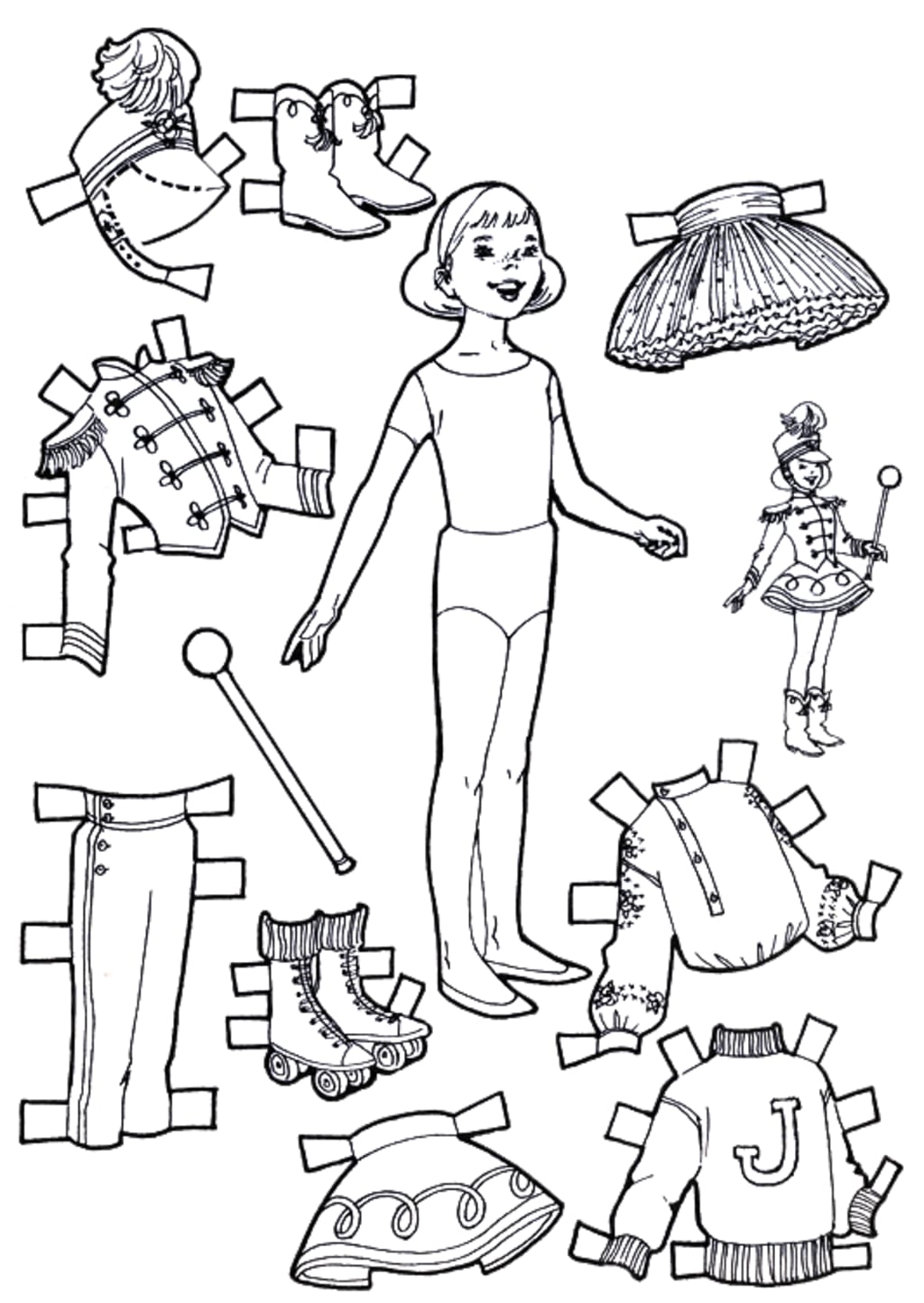 Have you ever looked at a sewing machine? Really looked at a sewing machine? The way that machine is engineered is fascinating. Like a car, all the elements are essential. A tool that cannot be separated from the pattern and the thread. It's always the sounds that bring you back.
My mother had a hidden sewing machine, one that flipped on itself and hid in the table. I would stare as she would click and sit the machine in its place, waiting for the moment it could sew. This was the moment I became enamoured with sewing. The sound, the hum. Like a summer breeze, it takes me right back to my childhood. She sewed all of my clothes when I was young and it made an impression.
As I got older, I had my eye on a newer model. It had buttons! I love buttons. Ones you could press and ones your could sew. It was smart. It knew what I wanted even before I did. Thread the needle, done. Pick my stitch, done. Then the journey. When the needle and thread meet the fabric and flow through one end to the other. Almost felt like magic. You fingers ran next to the motion as it made it from one end to the other. From one seam to another, from one fabric to another. You weave your own story with your own machine; at the push of a button. It still has that hum.
Then the focus moved to Barbie. Barbie did not have the right attire. Why would she wear that when she could wear what I have in store for her. Using the classic cut outs, I created an outfit. I could draw the same pattern from my colouring book onto fabric. Outline and make sure it's in the right place, that it would fit her. Follow the line with my shiny scissors with a crunch. Can you hear that crunch as you cut out you first pattern? Probably too close or too short. Telling my Mom that you need to sew it now. Too young to touch it but old enough to get started. But it was being sewn together and I was so excited. In the end the pattern was too small and the cut was a little .. well it was a little slanted. But I was not finished. Barbie was no longer enough.
I moved onto old clothes that were, well, awful. The cut was off, the colours were a bit hideous but they caught my attention. As Barbie before, the placement was all wrong. The sewing machine could help with that. There is excitement when you are ready to sew. Your vision is coming together and your tools are ready. I could finally use that new model I had my eye on. It sat in the box until I was ready. Finally I had the pattern and the right fabric. Pulling an old seam to cut a new seam. Excitement is in the air. The sounds get you going again. The crunch and the hum turn into a soundtrack. The sounds that stay in your head while you are trying to fall asleep at night.
You know that you have made it to a special place when your stepson chooses you to fix his top. Not his Granny or his Mom but me. That was a proud day when I used my sewing tool kit to cut and sew his jacket into the right little places. As he put that back on, his smile was beeming. IT had to be ready for the perfect moment. I got it right until he would rip a hole in it again. That was another step in mastering my sewing skills.
I have now sewn duvet covers and dresses. Have repaired and reinvigorated. All still starts with the buttons and the pattern. The crunch and the hum.