The Biggest Boats In the Industry
We're gonna need a bigger boat - oh wait.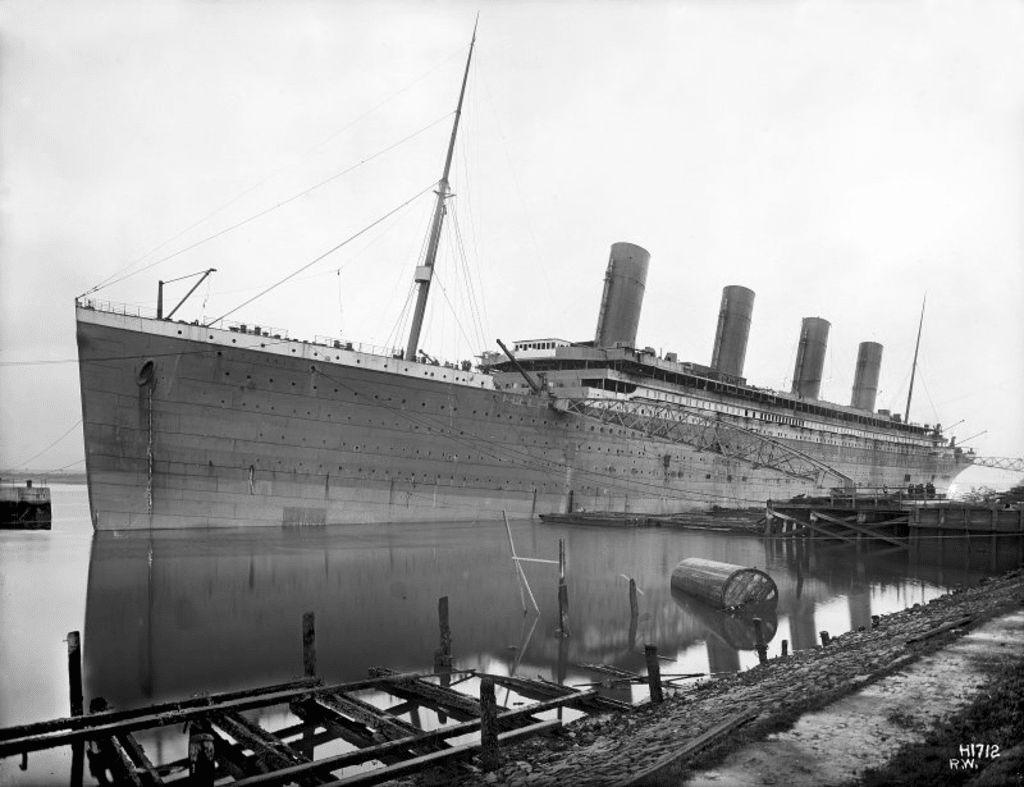 RMS Titanic
Boats. Ships. Watercrafts. Seafaring vessels. Human holders. Call them what you will, but they're one of the most influential inventions in all of humankind. For some reason, they just keep on getting bigger. This innate drive to keep building larger and larger boats continues to confuse and mystify even the most accredited of scholars. Elements of this can be seen in the folklore and myths of many different types of religions. In Genesis chapters 6-8, Noah is commanded by God to prepare for an incoming flood by building a huge boat that is 300 cubits long, 50 cubits wide, and 30 cubits high. The purpose of this passage and the reason why God places so much emphasis on the size of the boat, is to communicate that large boats truly lead to salvation and that the creation of them should be encouraged. Whether or not you can agree on that, you can agree that boats truly have a peculiar place in most ancient texts.
One of the most celebrated boats in history has to be the Titanic. James Cameron did a phenomenal job stimulating interest towards this aspect of our sea history, and its important to observe the different multi-faceted aspects of this tragedy. The RMS Titanic was a huge boat, with two steam-powered steering engines being necessary to move the massive 100 ton rudder. This wasn't your Granddad's fishing boat over here. This was a huge, monstrous metal deathtrap callously forged in Northern Ireland, with constant mistakes occurring during the construction process. This was a boat so grievously afflicted with structural mishaps that it looked like something that would have been made by the Uruk Hai from Lord of the Rings. Naturally, as you and most people know, it hit an iceberg and the so called 'unsinkable ship' sank.
When you're talking about large ships, you're for sure going to be looking at a lot of supertankers. Supertankers are a class of ship designed to carry gas or liquids in huge quantities, and make up the bulk of the worlds heaviest and longest ships. These are some pretty remarkable ships, and we should recognize this in our pursuit of global naval knowledge and appreciation. For the most part, the supertanker era is largely over. Batillus was the first constructed boat of the Batillus class of supertanker, and it was the second largest supertanker, only surpassed by the Seawise Giant. While the Seawise Giant had a fairly nice and frilly end as the official largest of the supertankers, Batillus was crippled by the failing oil industry and slowly rotted at the port before finally being sold for scrap in 1985. Glory only goes to the biggest. Shipbuilders would be wise to remember that.
What now? With the end of that era, what type of ships will we build now to be the biggest? Many people are working day and night to find the answer to that question, as the existential pain won't stop until its answered. For now, large, one-off ships with fairly specific purposes are being constructed. The Pioneering Spirit is a ship that is basically made out of cranes. There's tons of them. Its for moving huge pipelines on oil platforms, as well as moving the literal oil platforms themselves. Its a ship so large, its purpose is literally to install oil and gas platforms in one go. As of right now, many people are involved in the rigorous scientific process trying to figure out exactly what to build next. Countless people are in the process of integrating full fledged research investigation into ship building. Hopefully in the process, we'll be able to discover new, lightweight alloys, structural planning methods, ship fuel sources, and much more. With these advancements, many hope to find what humanity has been searching for all along. That intrinsic drive to build the largest boat ever. When man tries to build a boat tall enough to scrape the sky, only then shall we breach the clouds and see heaven.