The Art of Onboarding a Remote Workforce Like a Pro
Remote Onboarding Tips to Boost Inclusiveness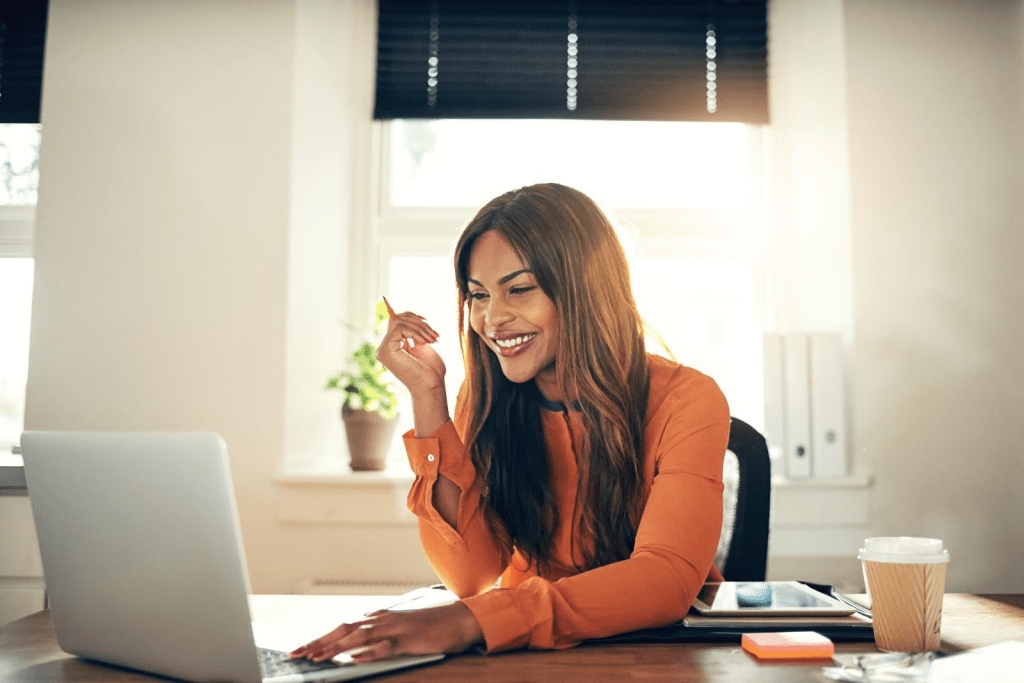 There are a million reasons for a skilled employee to replace a cubicle with a home office - better focus, easier work-life balance, and self-paced L&D are only a few of them.
The benefits of employing remote workers are just as numerous. Telecommuting is a boon to productivity and efficiency, studies say, which directly leads to less stress and better morale. Let's add, the practice earns bonus points for fostering a huge talent pool.
The only problem is, the effectiveness of your remote employees depends on whether they've been onboarded to your company as successfully as your in-house workers. Treating them any differently would be a failed investment.
Follow these tips for remote workforce onboarding and you'll have nothing to worry about.
Keep Them Connected Anytime, Anywhere
Pair remote work with digital nomadism and you get a global phenomenon. It's obvious that neither one of them would have been possible without modern-day technology. Hereby lays our number one tip - start building a powerful remote team toolkit.
There is not only a distance of thousands of miles between you and your remote workers are but also time zone and cultural differences. Luckily, there are tools that help overcome these obstacles.
With remote work becoming popular by the day, most team and project management solutions are now designed with distance-defying and time-defying collaboration in mind.
In this regard, the following features are essential:
Internal communication
Customer communication
Document management
Project management
An appropriate tool should allow your remote teams to collaborate and exchange documents with their in-house colleagues in real time, as well as to communicate with clients.
By keeping remote workers in the loop with what's going on in your company, collaboration software boosts their productivity, engagement, and satisfaction. In case this is all new to you, these tools are all cloud-based and available anytime, anywhere, and across devices. You just need to grant access to your new remote employees.
They are also very intuitive and user-friendly, which means that your new hires will be able to start to use them immediately, without any previous experience or technical knowledge.
Use Online Tools to Train New Employees
While collaboration tools facilitate and encourage teamwork, training tools bring new employees up to speed. As such, they are your go-to solution for quick onboarding.
As a part of more comprehensive learning management systems (LMS software), online training tools allow you to transfer your company's collective know-how to every new team member. A typical online training software includes:
Educational content in PDFs, Word documents, and video tutorials
Interactive courses that cater to various types of learners
Knowledge assessment tools such as tests and quizzes
Analytics and reports that provide insight into learners' progress
Though perfect for onboarding employees, online training tools are effective for yet another reason - they help companies nurture continual learning and build cultures driven by knowledge. They do so by ensuring the right amount of flexibility, which allows remote workers (but also your in-house team) to study on their own terms and at their own pace.
Equally crucial is online training software's capability for introducing the social aspect of learning into onboarding programs, especially so because remote workers need to feel included. Let's not forget the language barrier. The best online training tools offer courses in different languages and multilingual support. Anything else would add yet another obstacle to remote hires' learning paths.
Stay Accessible, Inclusive, and Attentive
Intuitive collaboration tools and LMS software solutions are only one half of the onboarding process, though. Try as you might, you won't be able to automate the other half. Let's take another look at what onboarding means, exactly. By definition, this is the "act or process of orienting and training a new employee." We've covered the training part pretty well, but we still haven't mentioned orientation.
Due to the lack of immediacy, orienting a remote hire comes with a host of challenges that teamwork tools can help overcome only to a certain extent. That's a problem. Great business ideas can be born in the spur of the moment - unless you video-chat with remote hires 24/7, they'll probably going to miss a lot of them. As a result, you will hardly be able to build a working environment where every josingle employee, remote ones included, is treated with the same kind of professional cordiality.
Luckily, there are ways to make them feel more included:
An in-house employee can act as a mediator between them and the rest of the team.
Frequent visits, sponsored by the company, will show them how much you care.
Occasional non-work-related chitchats will certainly boost their morale.
Encouraging participation in team-building efforts can motivate them.
Whatever approach you take, the goal is essentially the same - to make remote hires feel like an integral part of your team, not like they are any less than your in-house employees. Don't let the old adage, "out of sight, out of mind" trick you. That's detrimental to employee engagement, satisfaction, and productivity.
Wrap Up
Remote workers want the same things that in-house employees want - an opportunity to contribute to the organization and to be recognized and appreciated for that. Collaboration tools and online training software can help you build a digital working environment for all employees to participate, brainstorm, exchange ideas, and do meaningful work. Make a consistent effort to make them feel included, and you'll be able to build a collaborative culture that benefits all team members as well as your company.