Temperature Logger Devices: What to Consider When Buying One
A temperature logger is an equipment used to keep track of shipments in a supply chain and to gather data from diverse field conditions.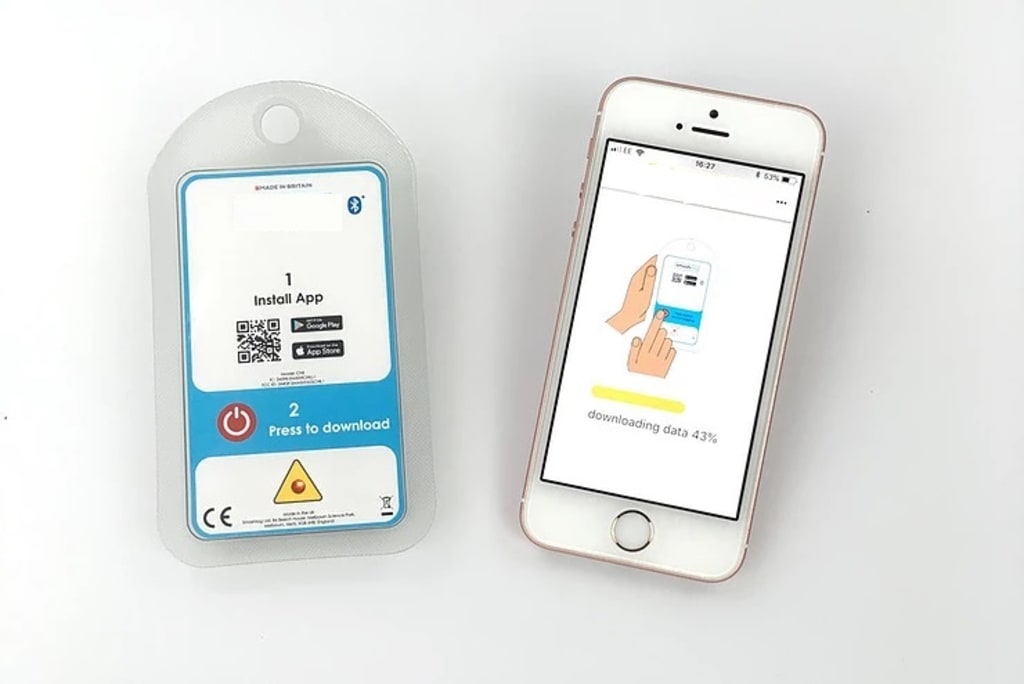 More and more businesses are now getting theirs to improve the efficiency and quality of their products. But not all data loggers are created equal. These devices come in various designs and specifications, and with so many choices available out there today, it can be difficult to find the best one to purchase.
That being said, here are some things you should consider when choosing the right data temperature logger for your business:
Know your accuracy requirements
You should know beforehand how accurate you want the temperature data loggers to be, no matter what you need to measure. For instance, air conditioners might need +/-1 ⁰C accuracy, whereas keeping track of the conditions on research labs need far greater accuracy. Accuracy can vary depending on the type of data logger, a good understanding of specific accuracy requirements will help you avoid choosing the wrong type of data logger.
Find out how to access data
You should know how you will access the data captured in the temperature logger. Different types of data loggers have different access methods such as wireless temperature data loggers transmit real-time data from dozens of points to a central location. Web-based data loggers enable access to data via cellular, Wi-Fi, or Ethernet communications. A Bluetooth data logger can transfer temperature data wirelessly to smartphones over a 100-foot range.
Consider durable ones
When buying temperature data loggers, you should ensure that the product's enclosure can withstand the conditions of the environment where it will be located. If you need to monitor an office space, a hard-plastic cover would be enough. On the other hand, you should get a data logger with waterproof cover in case you want to keep track of a highly humid environment.
Know the environmental parameters
The prominent step is to have a clear idea of the environmental parameters. Is it the humidity, electricity usage, or the temperature you need to measure? There is a double channel installed in the temperature data logging device which will keep track on RH and temperature at the same time.
Decide the range
You may find different ranges in different temperature data logging devices. The temperature monitor of temperature loggers may vary from case to case. Hence, it is necessary to be certain about the range of a logger which will be suitable to the conditions encountered in a particular application.
Pick the appropriate unit
You need to also consider choosing the appropriate unit of data temperature logger since there are several types of units such as water-proof, vigorous, and dust-proof, which need to be suitable for the conditions. This software is made to resist the hardest procedure of products in the business world.
Find wireless loggers
To be useful in any situation, quality temperature loggers should be self-contained and completely wireless. This will allow you to place the logger inside or as close to the product as possible. Before purchasing a logger, check with the manufacturer to see if their products are self-contained. Loggers that are wireless will be much easier to use and will enable you to gather the most accurate data.
Consider real-time data
One feature you may want to consider in a logger is the ability to collect real-time data. This would allow you to continuously collect data without having to retrieve the logger. Such capability may be vital in some situations.
If the ability to collect real-time data is critical for your organisation, you may want to consider a radio frequency logger. Using radio frequencies, data can be sent to the software interface continually.
Look for a user-friendly software
When it comes to data collection, get user-friendly software to ensure your ease of use and convenience. When the data collected is critical in nature, you want your software to be as easy and efficient as possible. If using multiple loggers in different environments, make sure all will work together under a single software interface.
Now that you've reached the end of this article, you will probably have insights about how to choose the best temperature logger for your business. Considering that such technology is an investment, it's just right that you get the one with the highest quality in the market today. If you choose an incompetent provider of data logger software, you might be endangering your business brand and reputation. All you need to do is be patient in searching and locate the best provider. By doing these things, you can guarantee to have the right logger in no time.