Tekisha Walton
Screenwriter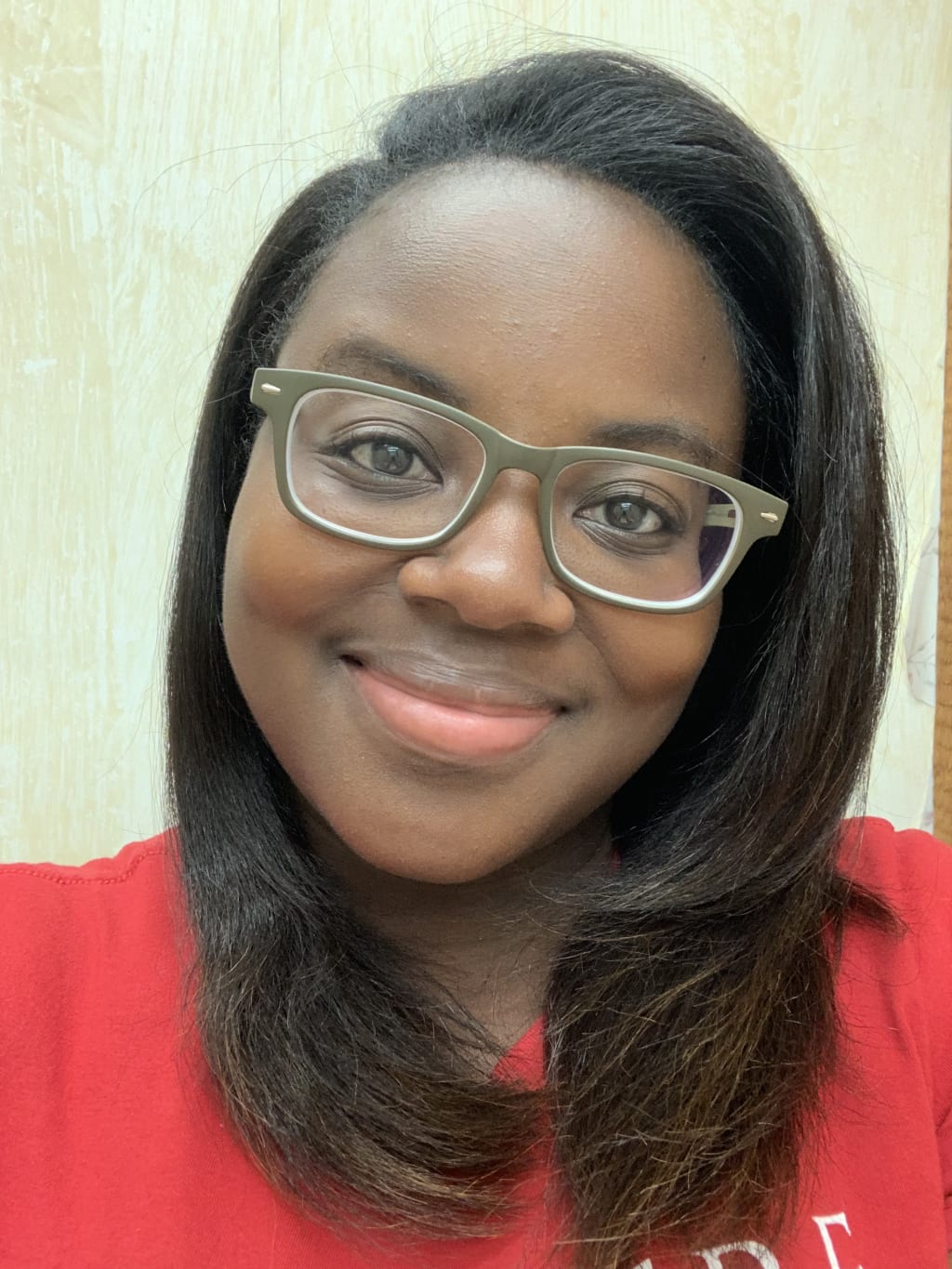 Tekisha Walton ( Screenwriter)
Introducing Tekisha Walton
Hello! My name is Tekisha Walton and I am 32-years-old. I am from Miami, FL but currently live in Madison, AL. I attended Florida Memorial University where I received my bachelor's in psychology. From there I went on to study at Arizona State University where I received my masters in human and family development. After that, I studied theatre for a bit at Nova Southeastern University. So where does my passion for theatre come in? Well, I started writing screenplays in middle school. A very good friend of mine introduced it to me and I fell in love with it. Many of my school friends read some of my plays during that time and they were intrigued by them. Then in high school, more good friends read them, and really enjoyed them a lot. After that, I fell apart from screenwriting, I'm not sure, but it just left my heart. And I honestly pursued majors that I thought sounded good, if that makes sense! But in the end, I fell back in love with my passion, and have been writing ever since!
I have completed many works in my future screenwriting career. One of them being a writer for the 24-hour Mayfly event that I participated in at Nova Southeastern University! I was apart of an awesome group of other talented writers who had to come up with a 10-minute screenplay within 24 hours! My script was a horror Christmas play called "It's the Most Wonderful Time of the Year?" We were given actors to act out our plays on stage in front of an audience, student directors to, of course, direct, and awesome stage managers/assistant stage managers! Boy was that such a challenge, but it pushed me as a writer, and I am forever grateful for the opportunity! I was also apart of a stage play called She Kills Monsters at Nova Southeastern University where I took on roles as an assistant stage manager and Monster #3!
I have also written romance/drama screenplays such as Bitter Revenge, The Secret Lover, Burning Passion, and Changes (which I just recently finished); an action-adventure/romance screenplay called War Bound; a horror screenplay called Moonlight Falls, and I am working on the horror remake of Tales From the Crypt and my TV show called Surviving the College Life (one student's experience at Florida Memorial University)! I am looking to grow as a screenwriter and complete more works along the way.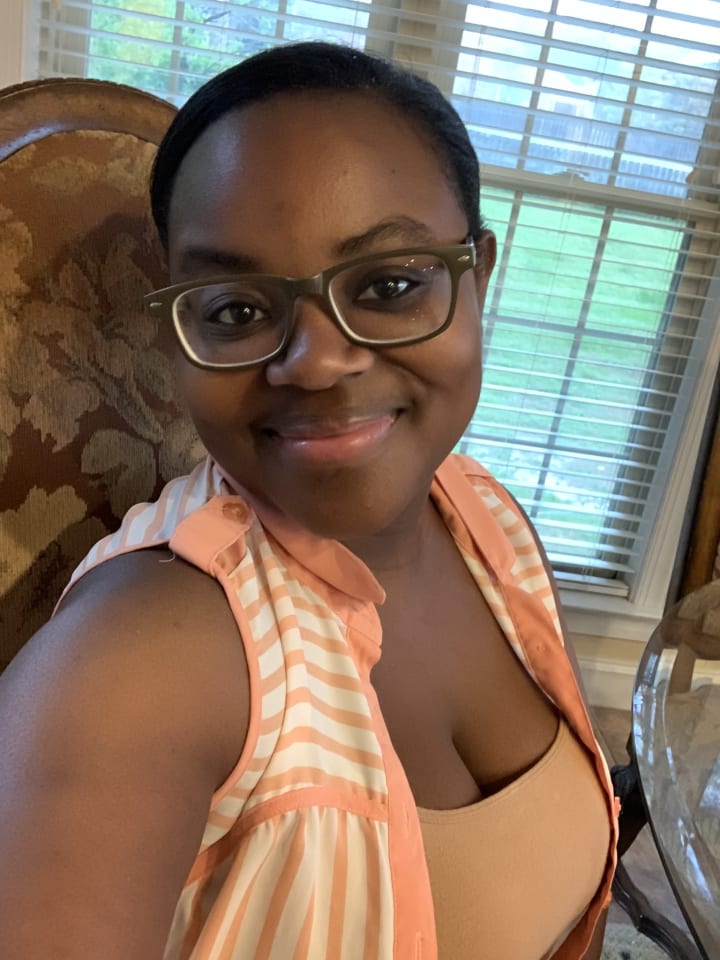 Tammy Reese:
Wow, Tekisha you are very inspirational!
What inspired you to become a screenwriter?
Tekisha Walton:
I was inspired to become a screenwriter by a very good middle school friend of mine. She was passionate about the hobby and introduced it to me by letting me read some of her plays. I fell in love! After that, I started watching many films and theatre became a strong passion for me.
Tammy Reese:
What are some of your favorite movies?
Tekisha Walton:
Glad you asked! Some of my favorite movies are Death at a Funeral, The Lottery Ticket, Edward Scissorhands, The Notebook, Dirty Dancing, Simply Irresistible, The Breakfast Club, and any martial arts movies that I have to like! Haha.
Tammy Reese:
How has the pandemic shaped your day-to-day life?
Tekisha Walton:
The pandemic has shaped many parts of my life for sure. So many people I know have been exposed to the virus and it has affected them a lot. I'm always praying for those infected, the ones who are okay, and asking God for comfort and strength during this difficult time! I worry about our future but I also ask for healing! I haven't been able to go to any movie theatres which makes me sad! But I'm looking forward to the future though and can't wait for the new movies to come out!
Tammy Reese:
What genres do you write about?
Tekisha Walton:
I write genres of romance and drama, action, and recently just started writing horror! This has been a little hard for me, but of course, I'm always up for a challenge in the horror genre!
Tammy Reese:
What are some other skills or talents you have?
Tekisha Walton:
I have a few acting skills. I recently started a YouTube channel on my horror clips and would love all the followers I can get! You can find my channel by my name. I also love to dance, draw, bake, and have a little bit of experience in stage combat! This was pretty cool to do!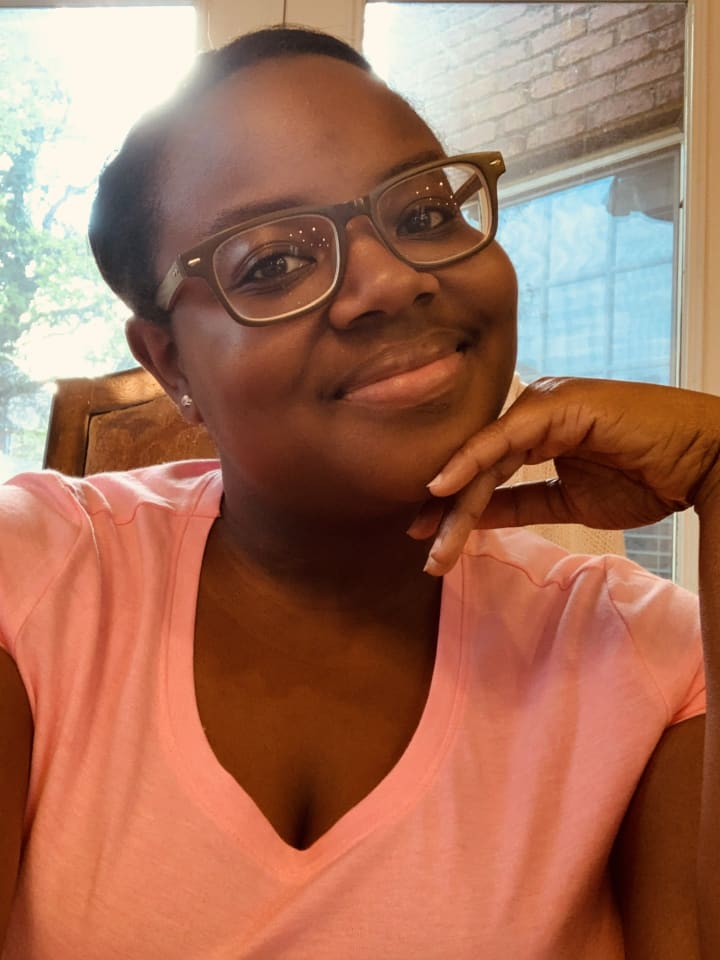 Tammy Reese:
What do you hope for yourself?
Tekisha Walton:
I hope to one day win an Oscar. That is my ultimate dream. I also hope to make it into Hollywood one day and work with many great individuals along the way.
Tammy Reese:
What are you currently working on?
Tekisha Walton:
I am currently working on my TV show Surviving the College Life and the remake of Tales of the Crypt. Along with this, I am also working on my screenwriting website which I'm really excited about.
Tammy Reese:
What or who inspires you?
Tekisha Walton:
My best friend Margie is one person who truly inspires me. She believes in me. She is always telling me to follow my dreams and never give up. That there are many people out there who are hungry to be in the same position as I am. She also tells me that the road will be tough but I have to endure and work for all that I want. I truly admire her and appreciate her overall support for me. My fans also inspire me. They send me writing competitions to enter, screenwriting quotes to follow by, and I truly appreciate that. They believe in me and want me to succeed in my passionate field. My best friend, plus my supporters, keep me going.
Tammy Reese:
What do you think is the future of the film industry?
Tekisha Walton:
I think survival is the future of the film industry. I believe we can survive through anything and push through. Although we are experiencing COVID-19, and many other complications that may come our way, the film industry is still finding ways to make theatre come alive. There are COVID-19 shows on television, people can record live from the comfort of their own homes when doing reality TV shows, we are still doing it! Plus, people can download new movies on their televisions from anywhere, so the film industry is still surviving! I have high hopes for my beloved passion.
Tammy Reese:
If you could cast anyone in your movies who would it be?
Tekisha Walton:
If I could cast anyone in my movies it would have to be Chris Evans. He is a talented actor, and not to mention, very handsome!
Tammy Reese:
Any shoutouts?
Tekisha Walton:
Of course! First and foremost, I would love to give a huge shoutout to God. Without Him, none of this would be possible for me. He is the head of my life, the beautiful soul I can go to in my time of need, and I thank Him for all the wonderful opportunities that are, and will, happen in my life. Next, I want to thank my best friend Margie for all her support and pushing me to be better! She is the epitome of a best friend and I value her friendship/sisterhood so much!
Another shoutout goes to my theatre cohort at Nova Southeastern University who made me feel welcomed in all productions I did with them. I miss you all so much and wishing well wishes for you guys! I would also like to give a shoutout to Professor Daniel Gelbmann, or Dan, who gave me a shot at being an assistant stage manager and Monster #3 on the production of She Kills Monsters! He saw something in me and I will be forever grateful of his expertise, his support for me, and for giving me a chance in the spotlight. Thank you Dan!
I give shoutouts to all my fans, great friends who support me, Tammy Reese for giving me this interview and being a wonderful person in believing in my screenwriting dreams, and last but not least, all the actors, actresses, writers, directors, etc., who made a way for upcoming screenwriters like me. You all don't know how much you are appreciated and I thank you for making the theatre alive. Thank you!!
Be sure to follow Tekisha Walton's screenwriting journey and connect with her on Instagram.