Home Office
Swagbucks.com
Making Money Online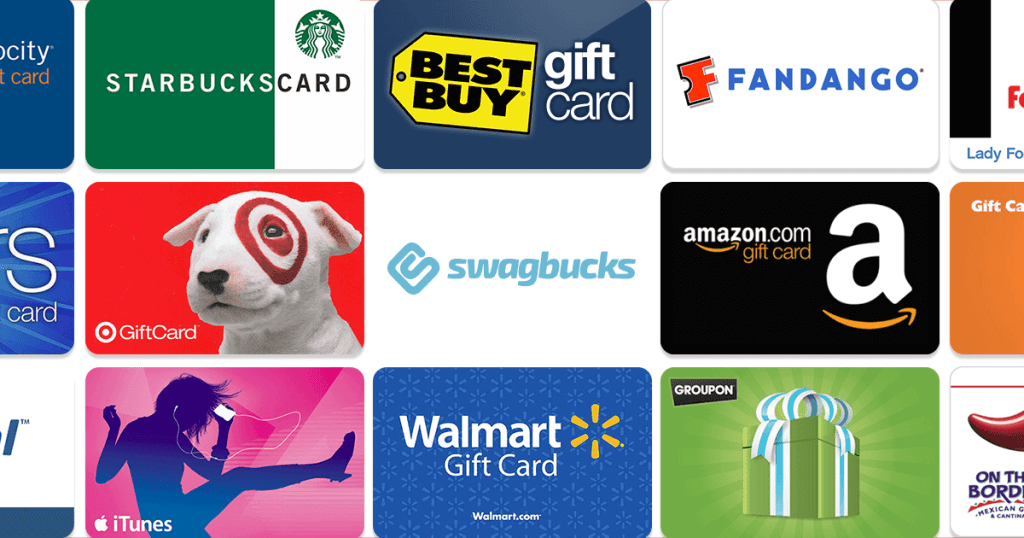 As a stay at home mother of two, I have explored several different ways of supplementing my husband's income while working at home. There are many scams out there, so this can be a dangerous venture to undertake. The first rule I have established is to not give anybody money in order to make money. Most sites asking for money will not make you money, only themselves. The second rule is to not count out the little money makers. Many people will refuse to work with some sites because they will not make you millions. I learned from an early age that you must start small. One small money maker will not make you millions, but several could make you thousands or just save you hundreds. It all depends on what you are doing.
Today I want to share with you about Swagbucks.com. Now before you go check it out, this is not a way to make a living. The site is a great way to make extra money. It's perfect for all the gifts we must buy throughout the year; birthdays, anniversaries, showers, and holidays. Swagbucks is also an easy way to make this money. You simply watch a few videos, answer a few questions, shop, and search online as normal. Most importantly, this site is reliable. My family and I have been rewarded money from our time on Swagbucks. You will receive the money you earn from the site.
How Much Money?
Like most jobs, you earn depending on how much time and effort you devote to the work. Speaking numbers, I usually can earn about a dollar a day while only devoting about an hour a day, usually while watching television. Spending more time and completing special offers can earn you much more money.
Ways to Make Money
There are several different ways to make money on the site and through apps hosted by Swagbucks. For the sake of time and simplicity, I will focus on the six main areas.
Shop: When you shop online, you can earn cash back from your purchases in the form of "swagbucks." Swagbucks has partnered with multiple major online retailers. Just a few of the retailers included are Amazon, Macy's, Nike, Hotels.com, Groupon, Priceline, Kmart, and the list continues.
Watch: Watch sponsored videos and earn swagbucks. It is as simple as it sounds. There are playlists and you set them up to play. In fact, I have some playing as I am typing right now.
Answer: You can earn swagbucks from answering survey questions. There is a daily poll, qualifier questions to determine for which surveys you can most likely complete, and large surveys. This area is where most of my time is actually spent, since it requires my physical participation. Surveys also give the most swagbucks without requiring you to spend any money. There are endless types of surveys, even some virtual shopping or product testing.
Discover: In this area, you discover new deals with swagbucks incentives. Just to give you an idea, signing up for Dollar Shave Club can earn you almost $20 back. There are a multitude of different offers and not all involve spending money. However, many charity donations have a major swagbuck kickback.
Search: Search is simple. You simply make Swagbucks.com your search engine on your web browser. Then, on certain searches, you earn a few swagbucks.
Play: Play select games, either online or on your smartphone, and earn money. Swagbucks even has a few special games for their site.
How Do I Get Money?
Swagbucks.com works with "swagbucks." Each swagbuck equals one penny. I know that does not sound like a lot of money, but pennies quickly add up to dollars. It's just like putting coins in a jar at the end of the day. As soon as you make your first 300 swagbucks, or $3, you can redeem them for a gift card. Sometimes there are discounts on gift cards. For example, 2200 swagbucks for a $25 gift card is a popular choice. Gift cards are from several different popular retailers, including Target, Walmart, Amazon, PayPal, Mastercard, Home Depot, and Starbucks. There are a ton of choices. If you do not want a gift card, you can even donate to a large variety of charities.
Check It Out
Now if you like what you have read and want to give Swagbucks.com a try simply type it in or click on the links in the article. When you sign up, there are tutorial videos available to help you navigate the site and earn money. I hope you enjoyed the article and can make some money. I welcome any questions or comments.
business
how to