College Grads
Successful College Dropouts
From David Karp to Bill Gates, these college dropouts prove that you don't need a degree to succeed!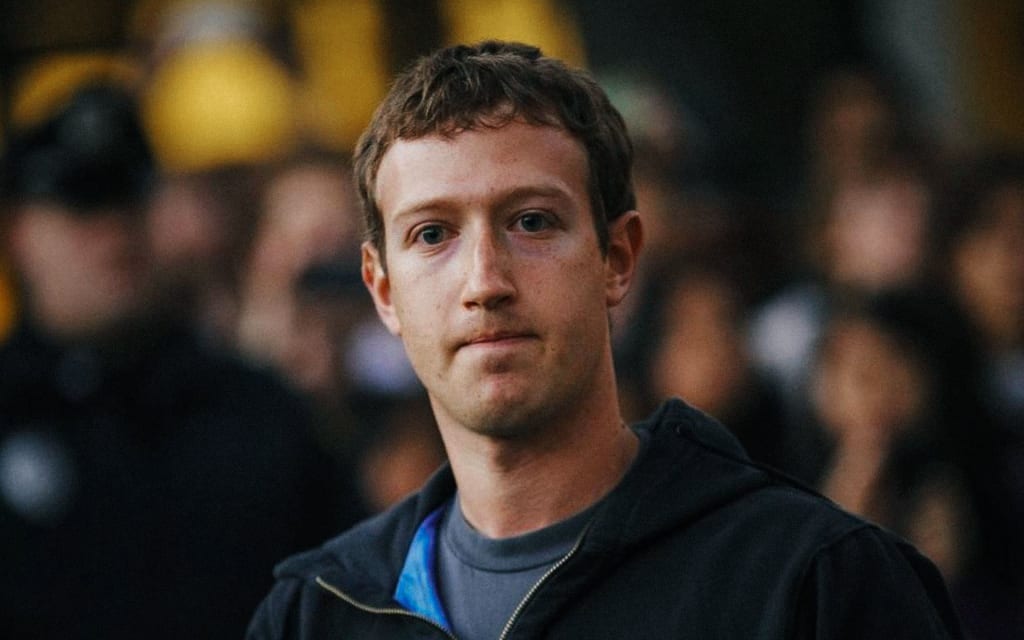 "I'm convinced that about half of what separates the successful entrepreneurs from the non-successful ones is pure perseverance." Steve Jobs knew that education wasn't a requirement or necessarily the deciding factor in overall success or failure. You don't have to be a college graduate to be a master in business. In fact, you don't even have to complete your high school education before finding your life passion.
Tumblr CEO David Karp proved that point when he dropped out of school his sophomore year; but he is just one of many dropouts who have gone on to become one of the most successful (and richest) people in the world. Other notable individuals include a tech pioneer who changed the way we use computers; a filmmaker who created box office hit after box office hit, proving that the world is just as interested in special effects as he is; an entrepreneur who had twice the trouble, dropping out of two schools before eventually founding his own company.
Despite the fact that they didn't finish school, these dropouts prove that sometimes a degree is nothing more than a piece of paper. While it can open doors for some, it's not a necessity. If you are fueled by passion and determination, you can write your own future. Without the absurd amount of loan debt.
David Karp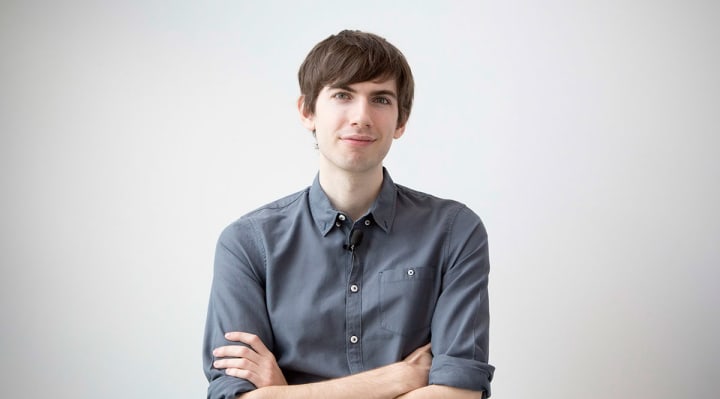 When people say "too cool for school," they are clearly thinking of David Karp, the CEO of Tumblr. Karp dropped out of school at the age of 15 after just one year of high school. The New York native began learning HTML at 11 and quickly began designing websites for businesses. Though he had aspired to attend New York University or MIT, he ended up never attending college, or even applying to any schools at all. He was hoping for a well-known company to create a short-form blog. But, because the company didn't after one year, he and a friend created Tumblr during a two-week gap between contracts in 2006. Tumblr was launched in February 2007, and within two weeks, the service had gained 75,000 users. In 2013, it was announced that Tumblr was sold to Yahoo! for $1.1 billion. Karp was named as one of the top 35 innovators in the world under the age of 35. At 29, he had a net worth of over $200 million.
James Cameron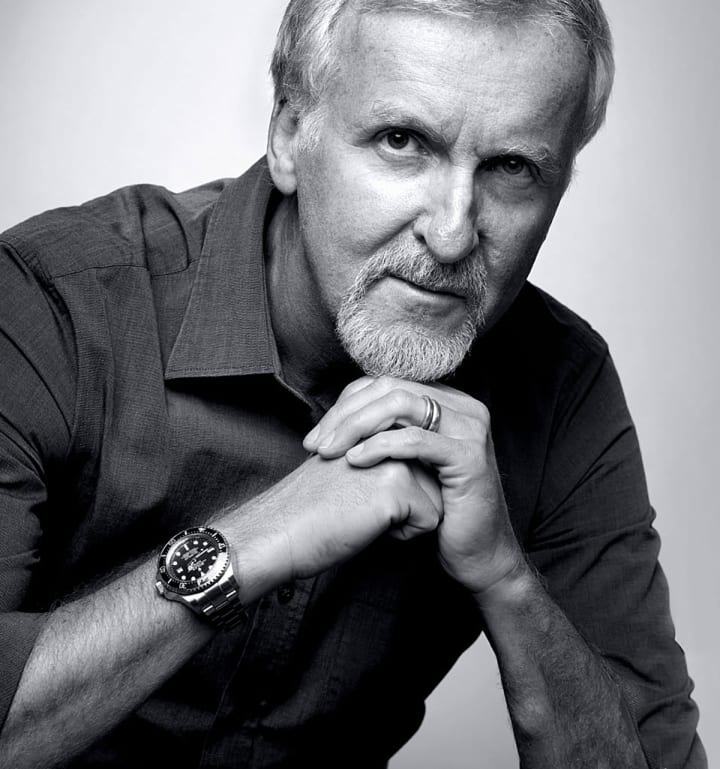 Before James Cameron was a filmmaker, he drove trucks for a living. He attended Fullerton College before dropping out. It wasn't until he saw the original Star Wars movie and read the book Screenplay that he realized that he could integrate science with art. After that, he wrote and filmed a 10 minute short with his friends called Xenogenesis. That took longer than expected because he and his friends all had to figure out how to work the camera equipment they rented. "I'd go down to the USC library and pull any thesis that graduate students had written about optical printing, or front screen projection, or dye transfers, anything that related to film technology," said Cameron. "That way I could sit down and read it, and if they'd let me photocopy it, I would. If not, I'd make notes." From those humble beginnings came one of the most creative and fertile minds to ever hit Hollywood. Among other films, Cameron is the mastermind behind two of the highest grossing movies of all time: Titanic and Avatar. He is believed to be worth more than $700 million.
Mark Zuckerberg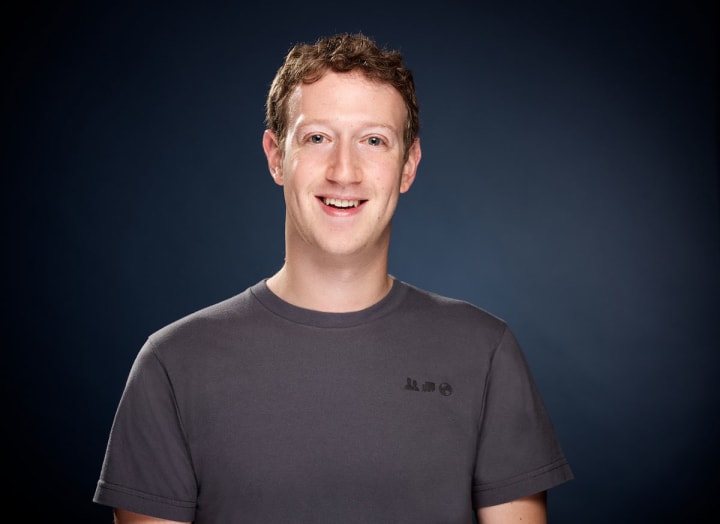 The fun in every rise to success is the story. Mark Zuckerberg's story became an Oscar winning movie about the creation of Facebook, the world's leading social media site. The Social Network, which starred Jesse Eisenberg as Zuckerberg, revealed the initial meeting Zuckerberg had with the Winklevoss twins, who approached him with the idea while they were all students at Harvard. They wanted him to write the code for them in hopes of becoming partners, but Zuckerberg tried to keep them out, resulting in an ongoing legal battle. Since dropping out of Harvard, Zuckerberg has become one of the youngest self-made billionaires of all time. He has been named one of the 100 wealthiest and most influential people in the world since 2010. Zuckerberg is worth an estimated $38.6 billion dollars, even though he only receives a $1 salary as the CEO of Facebook.
Michael Dell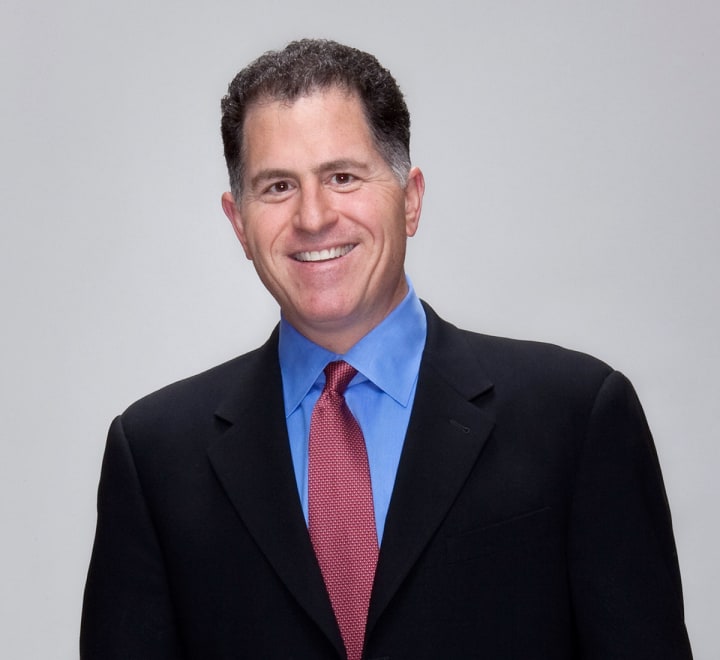 Michael Dell is the true embodiment of the belief that you can invest at any age and with any job. The founder of Dell Computers used to save his money from part-time jobs in order to invest. Though he originally attend the University of Texas as a pre-med student, he started an informal business putting together and selling upgrade kits for personal computers. His small business was run out of dorm room 2713, but eventually upgraded to a condominium where he sold approximately $50,000 in upgraded PCs, kits, and add-on components. After dropping out of school, he went on to become the youngest CEO of a company ranked in Fortune magazine's list of the top 500 corporations. He is worth an estimated $14.6 billion.
Azim Premji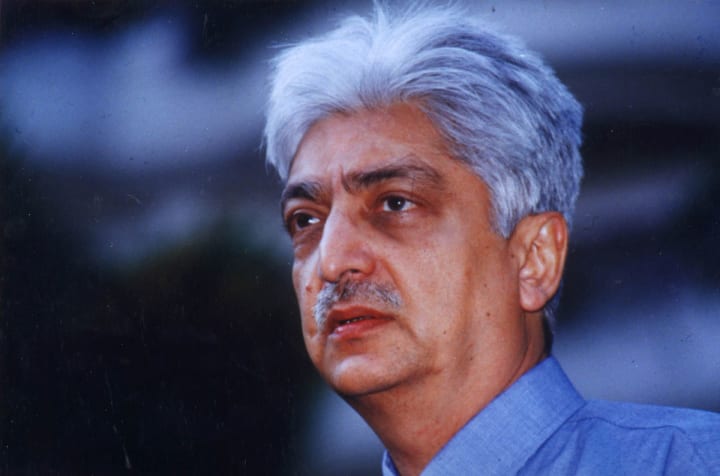 When Azim Premji's father died, he left Stanford University to take over his family's business, a company that manufactured sunflower, oil and soap. The young entrepreneur returned home to India; recognizing the importance of the emerging IT field, Premji took full advantage of the vacuum left behind by the expulsion of IBM in India. The company changed its name and went from selling soap to software. He increased the company's worth from $2.5 million to $1.4 billion. Time named Premji among the 100 most influential people in 2004 and in 2011. His worth is currently estimated at $2 billion. In 2013, he gave away 25 percent of his personal wealth to charity.
Sheldon Adelson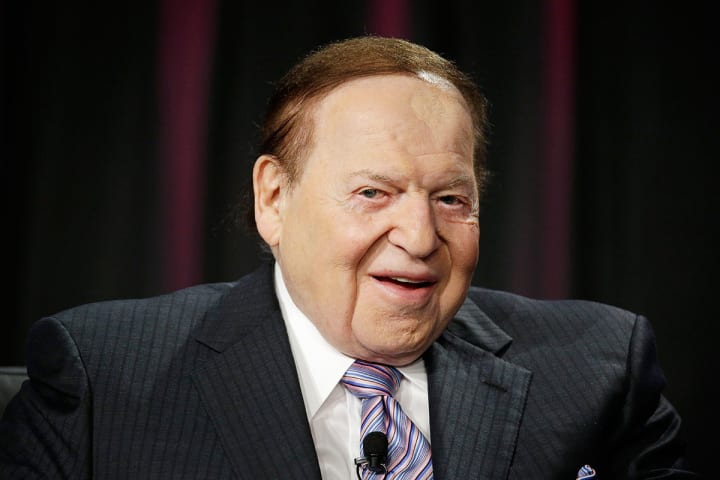 You could say that Sheldon was born to be a businessman. He started his career at the young age of 12 when he borrowed $200 from his uncle and purchased a license to sell newspapers in Boston. Only four years later, he started a candy vending machine. Adelson attended City College of New York before dropping out. Afterwards, he started various businesses, including creating a chemical spray to help clear frozen windshields. Another successful venture was a charter tours business, helping him become a millionaire. While Forbes named him the 18th richest person in the world, by the age of 30 he had built and lost his fortune two times. He also acquired a huge amount of real estate in Las Vegas, making his fortune valued at $23.3 billion.
Russell Simmons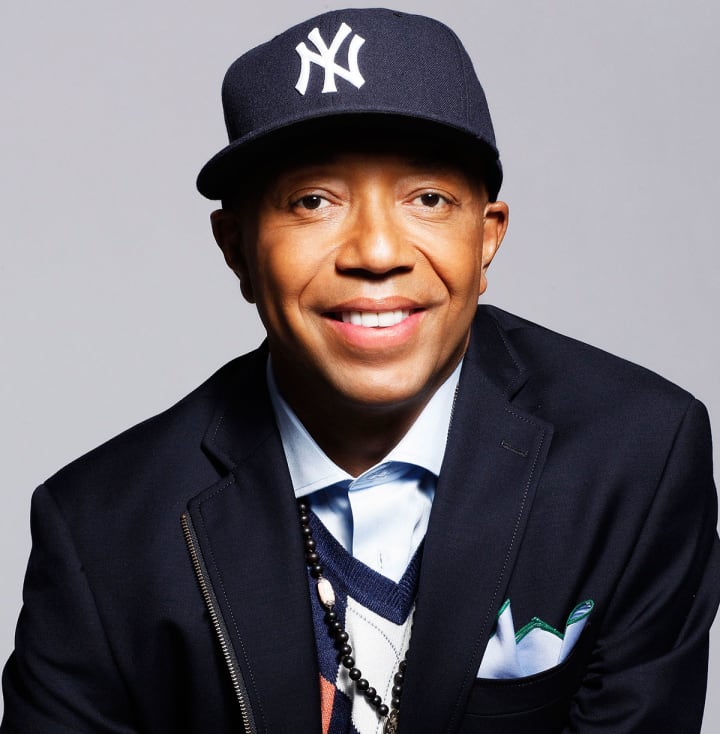 Russell Simmons didn't need a degree from the City College of New York to found the influential hip-hop music label Def Jam, or to create the extremely successful fashion lines Phat Farm, Argyleculture, and American Classics. The self-made millionaire, best known for discovering the rap group Run DMC, dropped out of school in 1976. Simmons has been a vegan since 1999 and is an advocate for animal rights. In 2014, he earned an honorary doctorate degree in Humane Letters from Claremont Lincoln University. The degree was in support of his work as chairman of the Foundation for Ethnic Understanding. His net worth is currently valued at $340 million.
Lawrence Ellison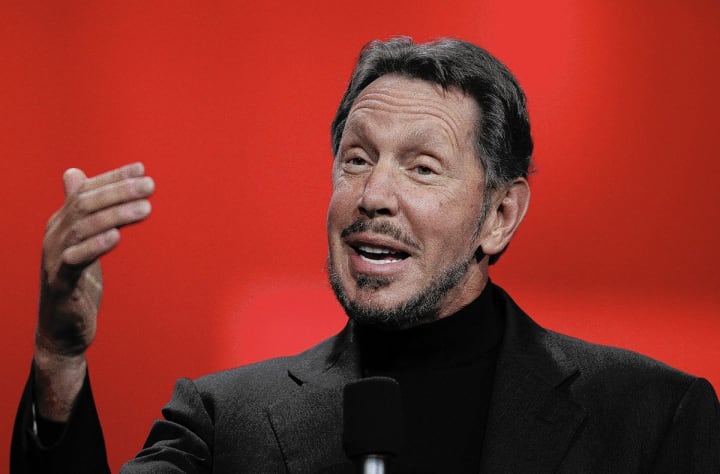 Lawrence Ellison didn't just drop out of college. He dropped out of two schools in Illinois, the state where he was raised. After leaving the University of Chicago, he moved to California in 1966. Eleven years later, after being influenced by research on relational database design, he founded Oracle, a database vendor to mid- and low- range systems. Forbes has listed him as the third wealthiest man in America and as the fifth wealthiest in the world. His fortune is valued at $56.2 billion, and he has donated one percent of his wealth to charity. Along with Bill Gates and Mark Zuckerberg, he has signed the Giving Pledge, committing to giving most of his wealth to philanthropic causes.
Steve Jobs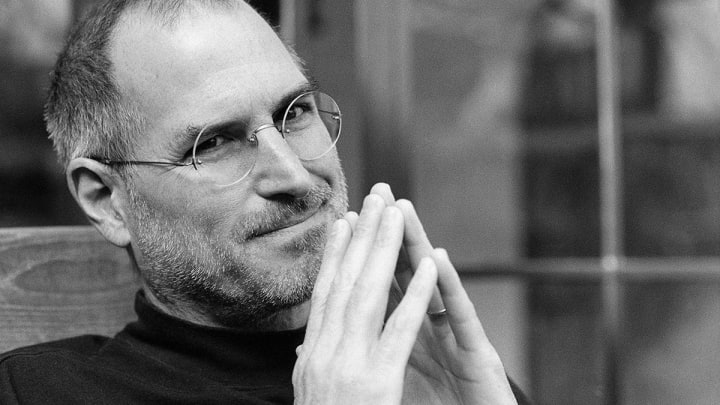 iPods, iPhones, and Apple computers can largely be attributed to the brilliant mind of Steve Jobs. In his official biography, the writer described Jobs as a "creative entrepreneur whose passion for perfection and ferocious drive revolutionized six industries: personal computers, animated movies, music, phones, tablet computing, and digital publishing." Not bad for someone who dropped out of college because of high tuition costs. He later revealed that he snuck into classes that amused him before co-founding Apple in 1976 with Steve Wozniak. The two gained fame and wealth after releasing the Apple II personal computer. It was the Macintosh that was released in 1984 that really made the friends a huge success. Jobs passed away in 2011, but not before helping Apple's worth rise to $650 billion.
Bill Gates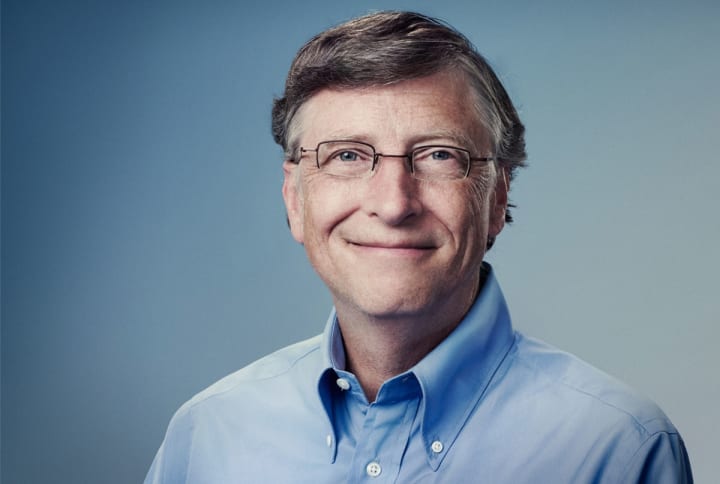 Bill Gates founded the revolutionary company Microsoft, which put personal computers in many households. For his invention and consistent contributions to the advancement in the technology sector, he is also known as one of the wealthiest men in the world – a title he's held for almost 30 years. Fortunately for him, things worked out after dropping out of Harvard in 1973. Just two short years after attending freshman orientation, he dropped out and started Microsoft with his friend Paul Allen. Hailed as "Harvard's most successful dropout" by the school newspaper, Gates earned an honorary doctorate from his alma mater in 2007. During the commencement speech, he told graduates, "I'm a bad influence. That's why I was invited to speak at your graduation," Gates joked. "If I had spoken at your orientation, fewer of you might be here today."