Struggling With Handmade Sales?
Help Is Here.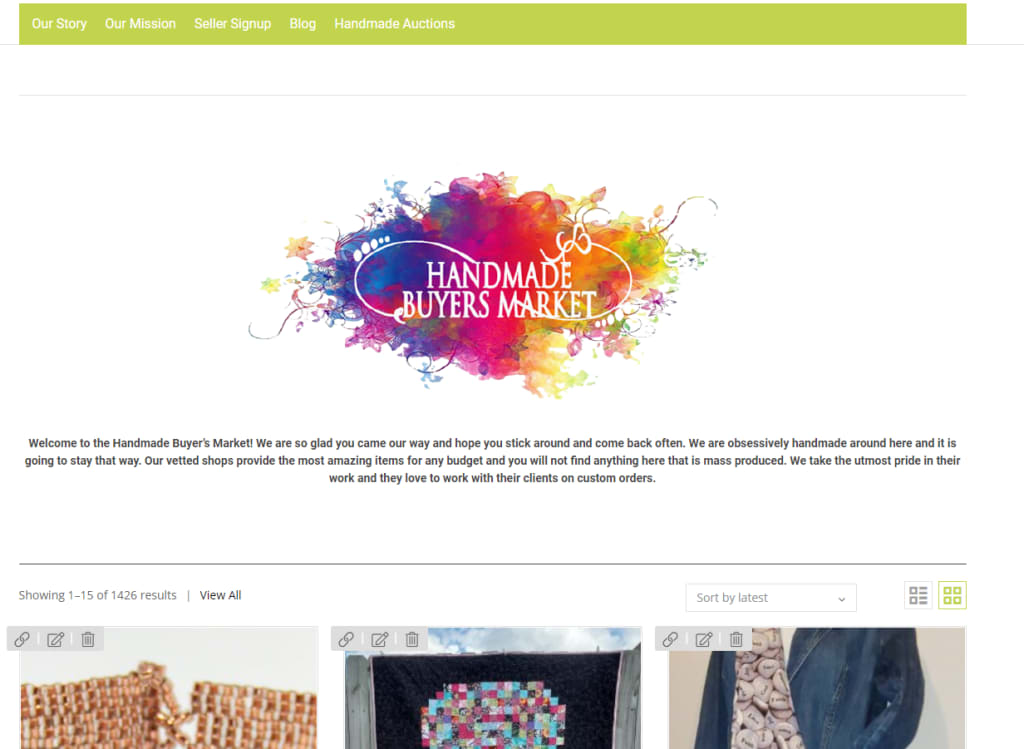 A few things have happened that have seemingly put many of us into a premature midlife crisis of sorts. People are not quite happy with their lives. They miss their kids and work too hard for other people. One of the things that got us here, and the first, is the creation of Etsy. Etsy made the small, handmade boutique community stand up and take notice. It also hit hard with stay at home moms giving them something they could do for themselves and a way to make a little money for extras. Throw a pandemic on top and you have people on lock down looking for things to do and ways to make extra money, not too mention needing cute masks. So, what is keeping you from getting your part of the handmade industry?
There are the basics, of course, like quality and quantity. Quality is extremely difficult to sell someone on the internet. They can't touch it, feel it, smell it. That makes it difficult to connect enough with the item to go through with buying it. The bottom line is you have to have excellent pictures of your item and many of them. People need to be able to see the item from all sides and know the size of it. Learning to stage your photos is one of the best things you can do for your online business. Quantity, I am referring to a couple of different aspects. First, you need to have more than just a few stray items. You need to have some inventory started and you have to keep it fresh and new everyday. Studies have shown that people look at items at least 6-7 times before they actually go through with a purchase. You have to stay fresh in their mind for the type of product you sell so when they are ready, they can go right to you. A lot of this can be accomplished just by keeping your seasonal or current holiday items at the front of your shop. Try to keep the process of purchasing your items as simple as possible. I can't tell you how many times I have tried to buy something online and just left it in the cart and went somewhere else to get it. If I have to fight to buy it, I am not going to take the time there. I am going to go where I can get it done. People may just give up and move on.
Where you sell your items is also a huge factor to consider when you are selling online. Etsy obviously has the most built in traffic for you but it also comes with some features that aren't so great like the high fees. On top of the fees, are the rules that make it possible for them to shut you down at any time, for any reason. Etsy eventually went public and seemed to change a lot of policies. You tend to find more mass producers getting things from China mixed in there now.
Since then, many, MANY other online marketplaces have appeared on the internet. I am not going to go through each of them here. You can find that information anywhere online. What I will tell you is that I have tried most of them. I have had StoreEnvy, Zibbet, Bonanza, Dawanda, Shopify and Amazon Handmade. That last one is fun. I sell digital downloads and I applied and got approved for a shop with them about 3 years ago. To this day, Amazon Handmade does not allow digital downloads. When I first tried to set up my shop, I emailed them and asked them why they approved me and they responded and said digital downloads were coming to Amazon Handmade soon so just get ready. Still waiting.
What I have found is that non of them have the traffic like Etsy does. Not even close, and many of them have even higher fees. Many of them go as high as 15% commission off of your sales. That seems a little high for a handmade seller to sustain at first. I did finally find one that was going strong a was a great community of handmade sellers that worked together to build their traffic and compete with the market saturated Etsy. Unfortunately, the owner was uncovered to be a fraud and she quite literally dumped all the work we had all done for about 2 years and it was gone.
I decided it was time to put to use the HTML I had taught myself when I was home pregnant with child #4. I set up websites for the ones that wanted them but obviously building traffic to your own website is a long, hard process that you have to work at every single day. We decided to give a marketplace a try and while I can't say that it has been easy, we did it and we are growing every day. So, put an end to your struggling and make sure that you have quality, you have quality and then find the best place for you to have your shop.
Reader insights
Be the first to share your insights about this piece.
Add your insights