Steps to Conduct an Effective Corporate Sustainability Audit
How to monitor for corporate sustainability - and why it matters.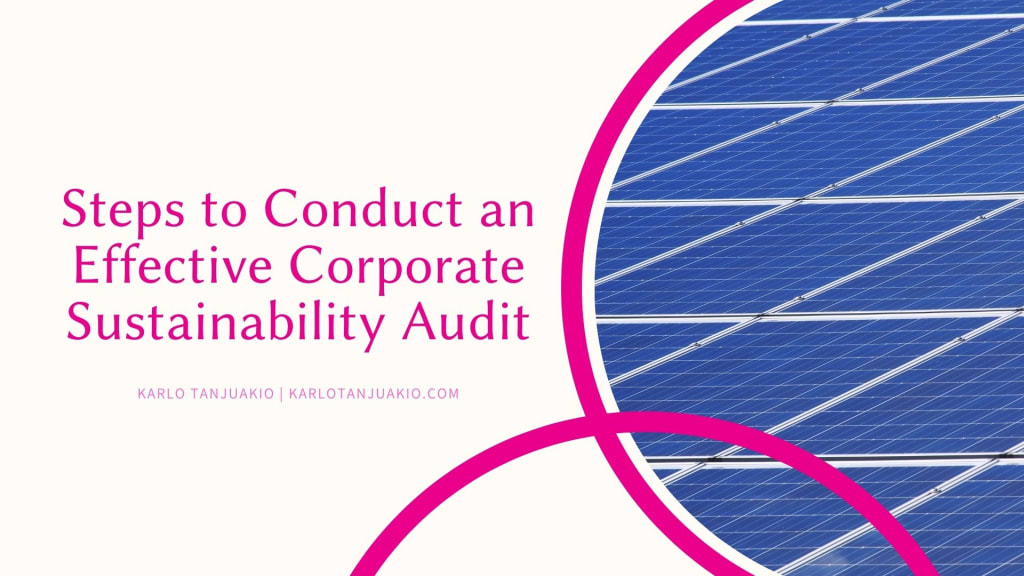 A corporate sustainability audit is a beneficial, strategic process for identifying and rectifying potential issues in your business. Conducting an audit regularly will help you identify the challenges and what needs to be done to improve them. This blog post will discuss steps to help you achieve an effective corporate sustainability audit.
Define Your Goals and Objectives
The first step in conducting a corporate sustainability audit is to define your goals and objectives. What do you hope to achieve through the audit? What are your priorities? What are areas of sustainability most important to you? Defining your goals will help you focus on the importance and ensure that the audit is tailored to meet your specific needs.
Gather Data
The next step is to gather data. This includes both quantitative and qualitative data. Quantitative data can be obtained from various sources, such as financial reports, environmental assessments, and surveys. Qualitative data can be gathered from interviews with employees, focus groups, or online forums. It's essential to collect as much information as possible from various sources.
Analyze the Data
Once you have collected all of your data, it's time to analyze and interpret what it tells you. What are the trends? Are there any areas where performance is particularly strong or weak? Where do these findings align with your goals and objectives? This analysis part should be done so that comparisons can be made and conclusions can be drawn.
Identify Areas of Improvement
After analyzing your data, it's time to identify the most significant opportunities for improvement. This is an excellent point to compile all of your insights and present them in an easy-to-digest format so that crucial decision-makers can see how they compare with other organizations. It's also essential to prioritize action items to ensure that the most critical issues are addressed first.
Develop a Plan of Action
Once you have identified the areas needing improvement, it's time to develop an action plan. This should include specific steps that will be taken to address each issue. It's essential to be realistic and set achievable goals so that progress can be tracked over time.
About Karlo Tanjuakio
Karlo Tanjuakio is a proven entrepreneur living in Honolulu, Hawaii, who is passionate about environmentalism, preserving the planet we live on, and nonprofit organizations dedicated to improving society.
An entrepreneur at his core, Karlo has always been interested in finding ways to help people help themselves in better, more efficient ways. In 2021, Karlo Tanjuakio founded Kure, a software company with a mission to provide the technology and education needed to help individuals and teams increase their productivity. A purpose-driven company, at Kure, the goal is to empower everyone to reach their greatest potential and be able to collaborate while working towards the greater good.
As an individual, Karlo Tanjuakio abides by Stoic and Zen philosophies, those driven by the idea of being the change that you want to see in the world.
Alongside his professional accomplishments, Karlo Tanjuakio is proud of the work that he's done in his community. Since 2013, he has been acting on his love for the environment as a volunteer with Worldwide Opportunities on Organic Farms, USA. Karlo also offers dog adoption support for the Hawaiian Humane Society, and he works with Sacred Hearts Academy to offer high school students entrepreneurial mentoring. He is compelled by causes focused on technology, science, education, and economic empowerment.
Learn more about environmentalism, energy, and nonprofit organizations by visiting Karlo Tanjuakio's blog page, and don't forget to check out his entrepreneurship site for additional tips and insight!