Starving Artist Musings
The Ongoing Struggle of Dream Chasing and Selling Out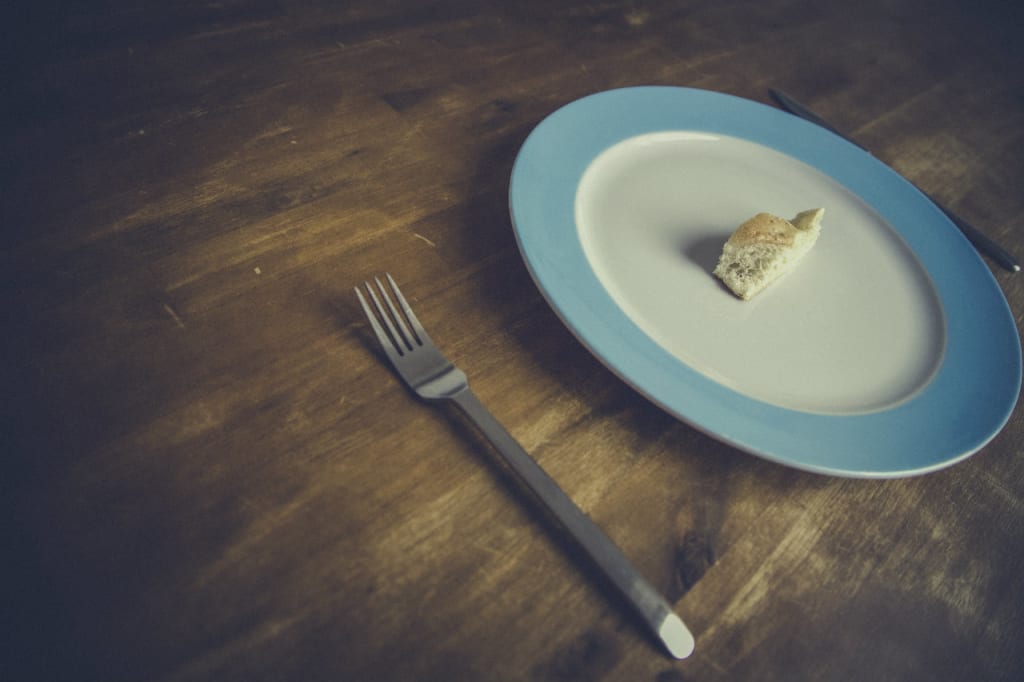 I remember my senior year of high school vividly. It was a ruthless quest on my part for an untarnished GPA and a podium speech that would surely find itself woven into a Rom-Com screenplay one day. Most important of all was having an answer to the perpetual question, "Where are you going to college?" I'd almost be better off saying "I haven't decided yet" than rattling off an unknown institution. I'm fairly certain I chose my first university (yes, I said "first") purely based on my need for the approval of my elders, teachers, and peers.
Needless to say, that one Ivy League semester was but a breath as I pushed in my chair and transferred to a school that could handle my real passion: The Arts.
Fast forward one Bachelor Degree and a near decade later, a bigger question hits my ears on a regular basis, "What do you do?" This inquiry is a no brainer for the, dare I say, normal people of this world who are apt at things like decision-making, expertise, simplicity.
If I answer, "I'm an actor," there is usually a follow-up question that goes something like this: "Neat! And what do you do for work?"
I do not blame these everyday humans for accepting acting as a profession only when it's alongside Harrison Ford and a hefty check decked out in multiple zeros. We are asked as children: "What do you want to be when you grow up?" The seemingly indelible finality of this mindset always left me feeling backed into a corner of one word occupations: A firefighter. A doctor. A lawyer.
As I grow older in my artistic endeavors, I have found myself intermittently drowning in the jadedness of finances, tourism, unparalleled physical expectations, working holidays, and an insatiable appetite to do everything. I want to act, sing, write, blog, draw, teach, cook, travel, and create. Did I mention tap dancing? I want to tap dance, too.
Artists, being the self-proclaimed messes that we are, have to decide if our art is for ourselves or for our audience. We are in a battle of stability, success, and satisfaction. If we do something for free, there's no bread in the box. If we do something for sustainable pay, we are sellouts. Sara Bareilles wasn't going to write us a love song. But, she would go on to make a financially stable life for herself doing what she loved.
It's called show business for a reason. If we want to put on a show, it has to be our business, or else we have nothing to show for it.
The deliciously savvy beacon of light that is Jason Mraz has not dimmed after all of these years. A recent interview on NPR's Ask Me Another revealed the always-positive singer musing on his constant state of happiness. In an effort to prevent the music industry from turning him cynical, Mraz stated how happy he would be to live his life out as an avocado farmer alongside wife and baker of sweet things, Christina Carano. He already owns the farm. He's well on his way to that beautiful retreat of growth, introspection, and Chocomole (a favorite recipe of the self-declared Geek in the Pink).
I have always obsessed over the quick-witted, tongue-tying lyrics of Jason Mraz — not to mention the smooth vocals and toe-tapping melodies that seem well suited for a windows-down kind of car ride. So, it surprised me that a man so in tune (pun intended) with his own songwriting and so seemingly comfortable in his profession, would want to abandon it for a barrel of alligator fruit. But then I felt more sane than ever about the disjointed puzzle pieces making up my "Jackie of All Trades" kind of life.
If even Jason Mraz longs for a peaceful respite from center stage to pursue untapped talents, I do too.
Balance.
You can't sit and wait for fame to call you or money to show up on your doorstep a la Publisher's Clearing House. But you also don't have to forego your artistic dreams to pay the bills via cubicle-dwellings and insurmountable spreadsheets. Here's to being the fulcrum in your own bill-paying, paint-by-numbers, fast-paced, teeter-totter life.
art
Actor. Singer. Songwriter. Playwright. Writer-Writer. Chai Drinker. Cat Lover. Penny Pincher. Official Website: www.candaceneal.com || Blog: www.hopscotchy.com