Should You Hire a Commercial Cleaning Services Or Keep Your Cleaning Crew?
Cleaning Services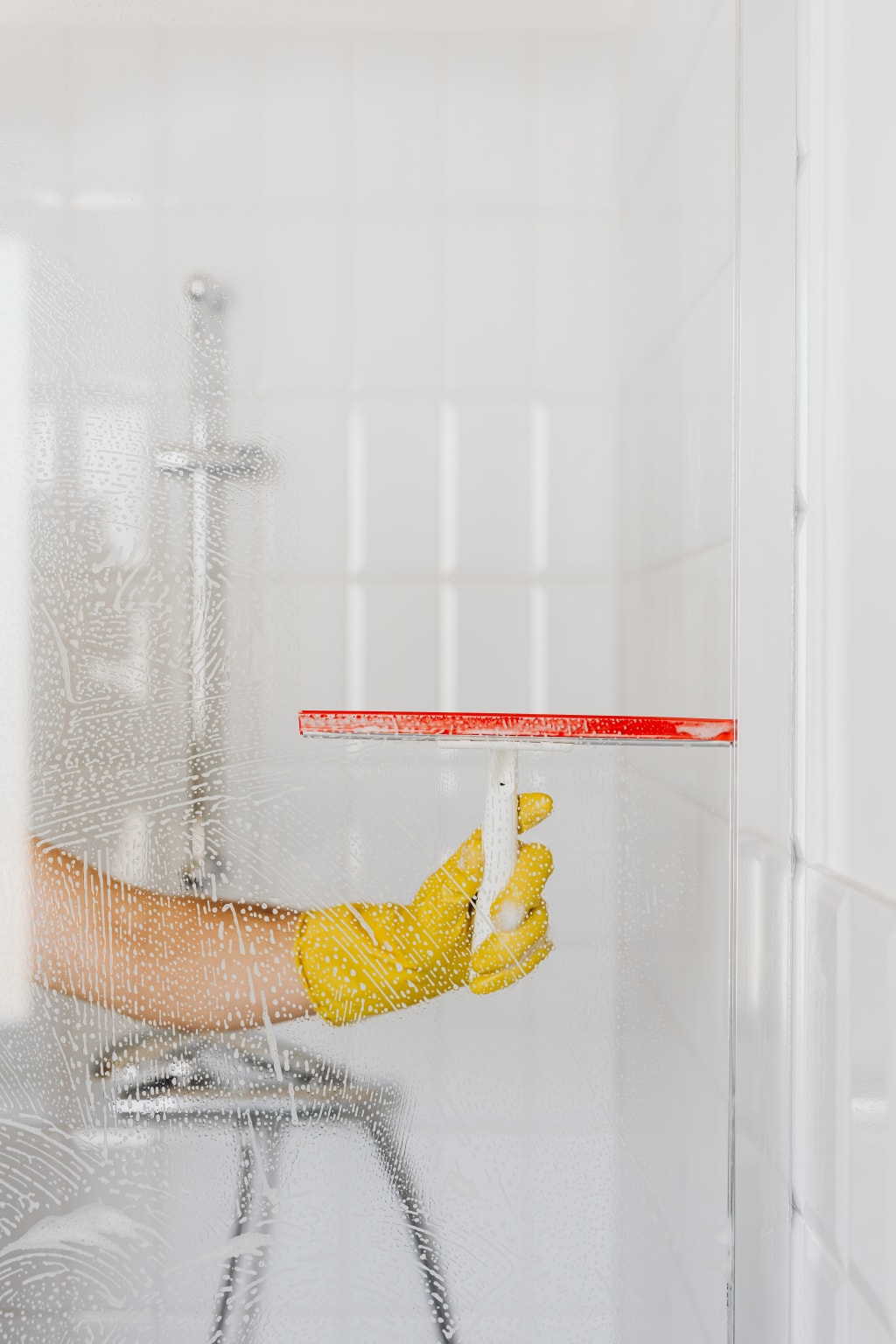 Your cleaning crew probably does an OK job. However, is an "OK job" acceptable when it comes to keeping your facility clean and providing a healthier, safer environment for your employees, customers, and visitors?
This is why you should consider hiring commercial cleaning services to maintain your facility.
Commercial Cleaning Services Save You Money
If you have a full-time cleaning crew working for you, the costs can add up quickly: salary, benefits, uniforms, equipment, and training. If there is turnover, you have got the added cost of recruitment and more training.
If you are paying a couple of people to come in and clean, you may think you are getting it done on the cheap but you also may be taking a significant risk. The best commercial cleaning services use EPA-approved equipment and chemicals and ensure their employees know how not to damage your facility. They also train their cleaning professionals to use low-impact equipment to reduce wear and tear on your facility and extend the life of carpeting, flooring, and furniture.
If commercial cleaning services damage your facility or equipment, they are bonded and insured, which covers the damage. The same applies to safety concerns. If one of their team is injured on the job, they are covered by the commercial cleaning company's insurance. If this happens to one of your employees, you are responsible for paying for any damage and filing insurance and Workman's Comp claims.
Commercial cleaning services are also more efficient. They get more done and do it correctly in less time. And, they are trained to spot small problems so you can have them corrected before they become big expenses.
Commercial Cleaning Services Are Always Available
Spills and problems do not always occur on a regular schedule. A professional commercial cleaner always has someone on call who can help in such situations. Most offer emergency commercial cleaning services and can respond within hours. Your own cleaning crew may only work certain hours, or you might have to pay overtime. They also take vacations or call in sick from time-to-time. Your commercial cleaners will always have someone available.
Commercial Cleaning Services Train their Cleaning Crews
Injuries and illnesses are more common than you might think. In a single year, there were more than 42,000 janitorial and cleaning crew workplace injuries and illnesses that were serious enough to warrant time off. The best way to avoid these from being a problem is to work with commercial cleaning services that fully train their work teams on workplace safety, including state requirements and OSHA rules and standards. The cleaning company you choose should have professionals with OSHA Blood Borne Pathogen Certification and Global Biorisk Advisory Council (GBAC) Disinfection Certification.
Outsourcing Your Management
You are busy enough taking care of your own business, and you most likely are not an expert on cleaning and disinfection or managing a cleaning crew. When you use commercial cleaning services, you are not just hiring the cleaners, you are also getting a management team that will handle the work and logistics of cleaning. Great service providers will take care of equipment, products, and cleaning so you do not have to worry about it. If there is an issue, you have someone you can call who will deal with it for you.
Taking Care of Your Employees
If you are asking your employees to do their own cleaning, it can hurt morale. They do not want to clean bathrooms or take out the trash. It also takes time away from the work you are paying them to do.
A professionally cleaned and maintained workplace helps in a variety of ways. Clutter and unclean work environments are a common employee complaint. In fact, research shows an unclean workplace negatively impacts productivity.
We have all become more aware of the need to sanitize or disinfect workplaces due to the COVID-19 pandemic. Commercial cleaning services use EPA-registered disinfectants and anti-microbial products and are trained on how to handle them.
Besides the quality of the cleaning itself, you also need to consider the quality of indoor air. Using improper cleaning supplies, volatile organic compounds (VOCs), or improper cleaning techniques can contribute to indoor air pollution.
Poor indoor air quality from bacteria and viruses, dust, mold, and other sources is responsible for several workplace illnesses and can lead to infections and chronic lung diseases such as asthma. In fact, indoor air pollution in the workplace happens so often that it has a name--sick building syndrome.
Your employees, customers, and visitors will feel better in a professionally cleaned environment. Your employees will feel more comfortable because they know their work environment is safe and healthy since professionals are handling cleaning and disinfection.
Searching for Commercial Cleaning Services Near Me
OpenWorks is a nationwide network of commercial cleaning services providers that create a noticeably cleaner, safer, and healthier environment. OpenWorks uses environmentally friendly and sustainable cleaning products along with low-impact cleaning equipment to eliminate germs, improve air quality, and reduce overall wear and tear on your facility.
Professional cleaning teams are experienced and trained in best practices to clean and sanitize your facility. So, If you are searching for commercial cleaning services near me, talk to the professionals at OpenWorks.
Request an estimate to learn more about how OpenWorks can create a cleaner, healthier, and safer environment for you.