Several Trends That Will Dominate The Online Food Delivery Industry
Several Trends Driving Changes In Online Food Delivery Sector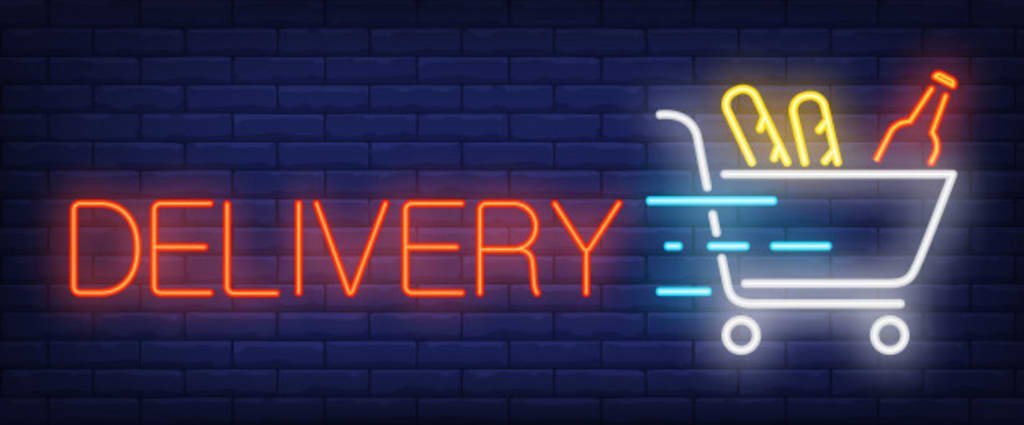 The accidental rise in demand for restaurant home delivery services has transformed the food business and opened the doors for food delivery startups to increase their revenue and market share. With the popular food aggregators, companies like Uber Eats, Swiggy, Zomato, etc. have entered the food delivery segment and made it even easier for the customers to enjoy their favorite meals at home.
Food mobility is the prevailing trend, and the future of the food delivery business will majorly depend on that. It is projected that there will be a 60% hike in on-demand food delivery business due to the increasing usage of the Internet and digitalization.
Restaurant owners are also adapting changes according to the market trends and fulfilling their customer's needs. According to the recent report from Statista, the global food ordering market is valued at $95 billion, and it is projected to grow at 9.8% by 2025.
Here are major food delivery business trends you need to be aware of. So let's get started.
# GenZ As Key Driver
As compared to any other generation, mostly, GenZ prefers to order food online, and they spend the highest percentage of their earnings on a restaurant's food. Moreover, this generation is born in the technology era, so it is obvious that instead of going out, they order food online and enjoy it with their family members or friends.
Higher purchasing power, instant delivery, secured payment options, gamification, etc. are the key reasons that forced them to order food online. Hectic job hours and fast-paced lifestyles may be another important reason millennials are drawn towards the quick food ordering service.
According to Technomic's recent report, 4 out of 5 millennials place online food orders and visit the restaurant's website for takeaway. Thus, food delivery companies embrace delivery app solution like swiggy to cope with the millennials changing preferences.
# Cloud Kitchens
Cloud kitchen is the new emerging trend in the food delivery industry. In simple terms, it is also known as delivery-only restaurants. Usually, startup business owners prefer the cloud kitchen concept as this format does not require any space, so it cuts down unnecessary expenses.
It eliminates the additional expenditure on infrastructure and interior. It clearly means you only need to focus on the quality of the food and on-time delivery that will give you long-term benefits and help you create brand loyalty in the market.
If you want to boost sales without spending much amount on the interior and other hospitality-related expenses, the cloud kitchen option is the best profitable option you can opt for. If your food quality is up to the mark and appreciated by the customers, you only need to register yourself on food delivery aggregators apps that will help you earn revenue and connect with customers.
# Multiple Delivery Options Than Ever
No matter from which restaurant you order the food, on-time and personalized delivery is the first thing that all the customers are looking for. Today, customers are given different food delivery options such as ins-restaurant, curbside, or drive-through pickup and delivery at their preferred location.
The well-known food ordering application GrubHub allows customers to reorder any of their last three purchases with the help of virtual assistant Alexa. Offering customers different delivery options such as websites, mobile apps, social media, robots, etc. is the trend that will continue to flourish online food delivery business in the coming years.
Drone delivery is also a popular trend, and Dominos was the first who tried it in 2016 and delivered two pizzas in New Zealand in less than five minutes.
# Crypto Food Orders
Cryptocurrency is the new norm in the digital payment system. It works as a medium of exchange for the sender and receiver. Customers can now make payments using cryptocurrency as it ensures safety during the transactions. It is a unique feature that helps food delivery business owners enhance the customer experience.
Customers can make payments with any of the cryptocurrencies, PizzaForCoins is the best example that accepts more than 50 cryptocurrencies. By introducing cryptocurrencies for orders, companies can reduce fraudulent activities and enhance the overall customer experience.
# Green Delivery
Protecting the environment is the first important thing that every business owner should think of. Customers are also these days becoming more environment-conscious as it was never before and expecting zero polluting options. Earlier, a heavy hitter used by food delivery companies for packaging, but now they are forced to change its tradition.
Well-known fast-food company McDonald is using 100% renewable and recycled packaging material by 2025. Even local supermarkets in urban cities using cotton begs and contributing their share to ban plastic. Moreover, UberEats provide plastic bags and straw only if a customer makes a special request.
This step definitely reduces the pollution level and makes your food delivery business eco-friendly.
Final Thoughts
Digitalization is at the pick! If you are thinking of revamping your online food delivery business with the trends mentioned above, it will give you attractive returns, and you will attract the customers quickly. With technological advancement and increasing usage of social media have changed the customer's preferences. Make sure you deliver delicious food with better customer service.
The above future trends will help you stay ahead in the competition and enhance your food delivery experience. Customers also like to experiment with the new things; make sure you implement them as soon as possible and skyrocket your food delivery business.
For any food delivery startups' growth is the essential thing and the above trends seamlessly help them to dominate the market.
About the Creator
Anthony is a proficient writer who remains updated on the latest of on-demand marketplaces. He encourages small businesses to go wide by discussing the best of on-demand service trends to implement.
Reader insights
Be the first to share your insights about this piece.
Add your insights