Returning to University
And the Fine Line Between a Healthy and Unhealthy Work/Life Balance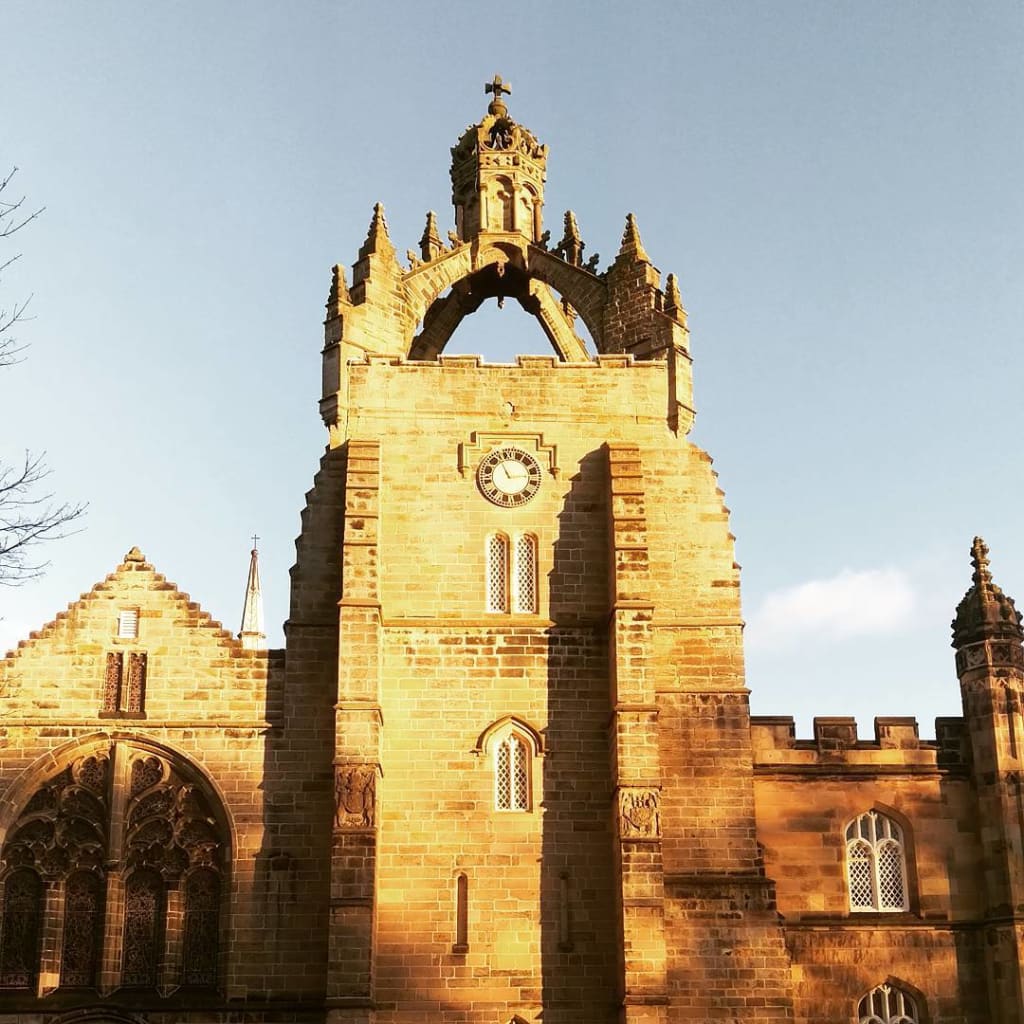 Photo is mine. Kings Chapel on a beautiful, sunny day - a rare occurrence in Aberdeen. 
Like a lot of students, when I am not at university I try to pick up as much paid work as possible. This, however, can have seriously annoying consequences and, despite going into my final year where I have both a 100% exam (so not looking forward to that) and a dissertation to write, I clearly haven't learned from previous years.
So, what did I get wrong?
For one, I work all year round at the same supermarket - the perks of studying close to where I live. So, really I am making money all year round. While this seems like a dream, it really isn't. My work was being really weird with handing out the extra hours. For instance, it seemed like only one person was getting them while I only got the occasional next four hours.
This did change when that person went on a three week family holiday and suddenly there was a massive gap in hours. Lucky, lucky me. However, taking these hours then left me with very little time to relax over the summer break.
In addition, due to not being offered as many extra hours as I had initially hoped for, I had applied for a second job. My interview for said job was at the same point that I started having extra cash thrown my way.
So, just to recap - I was now in a position where I had accepted the second job (as a nanny with ad-hoc hours and had managed to secure a family with regular hours) and was then unable to accept more hours with my better paying first job.
As if to add insult to injury, one week, the supermarket completely changed my hours without consulting me. Not only was it last minute - they changed it on the Saturday evening and these hours were starting two days later - the hours also clashed with my second job. What was I supposed to do? On one hand, I could have had 24 guaranteed hours but on the other, I had made a commitment to looking after someone else's kids.
This happened two weeks before I was due to return to university - I needed the money.
It was a nightmare. Literally. Especially as the extra hours were in a department which has an emotional breakdown effect on me. So, by the time Sunday rolled round, I didn't want to turn up at work, cried and also thought about quitting. This was the work of one department.
(I didn't quit - I cried in front of two managers, both of them being sympathetic and understanding the situation that I had been put into, and was out back in my normal department for my 9 hour shift that day. Thank God.)
However, now that I am back at university (literally this week), my hours are not how I would prefer them to be. This is mainly due to two people, with combined contracts of 35 hours, having left the store entirely and with no-one to replace them when it happened. It wasn't like them leaving was a sudden or unexpected; one transferred stores and the other moved on into a graduate scheme ran by the company. Which left the department manager and two people on 12 hour contracts to manage (arguably) the most important department in the store as we deal with all the legal stuff.
The solution to all this? Asking us two 12 hour contracts if we could manage to cover the needed hours until new people could be found. Great.
My first week of university has looked like this:
Monday - Up at 6 AM, 1 hour lecture, gave horse riding lesson.
Tuesday - Up at 6 AM, had a 2 hour lecture, nannying that evening.
Wednesday - Up at 5 AM, worked four hours, gave another riding lesson.
Thursday - Up at 5 AM, worked 4 hours (also got the pleasure of training a new person when I am really awake nor trained myself), got home and changed before a two hour lecture (which I yawned through, while taking notes, and in the direct line of sight of the lecturer). Upside is I had a delightful catch up meal with some university pals.
Friday - Woke up at 6 AM (annoyingly) tossed and turned, fell back asleep until 9 AM. Nannied that evening.
Saturday - Up at 5 AM, worked for 4 hours, went out on a hack with field neighbour.
Sunday - Finally slept in, gave riding lesson.
So, as I go back tomorrow, I have a nice rinse and repeat. I will be up by 6am every day this week (if not earlier), and will most certainly be needing coffee on the days when I am at work then later on at University.
Buying coffee may just defeat the purpose of working two jobs...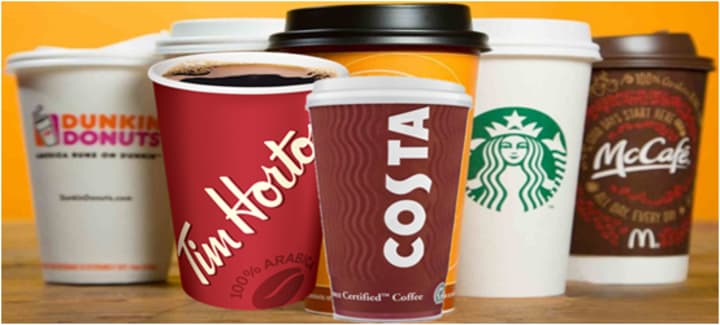 On days when I am in work at 6 AM and then have a lecture to attend at 2 PM, this is especially annoying as I start to crash at the beginning of that two hour lecture... In a class of 20 people, in a small room... when sleep deprived.
The lecturer is going to love me.
workflow
About the author
Undergraduate in History and just finished a Masters in Strategic Studies and Management, trying to get into the work of work which isn't paid at living wage by the hour.
Reader insights
Be the first to share your insights about this piece.
Add your insights