Remote Software Team Hiring Manual: Cost & Procedure
Complete guide to help you hire the best developers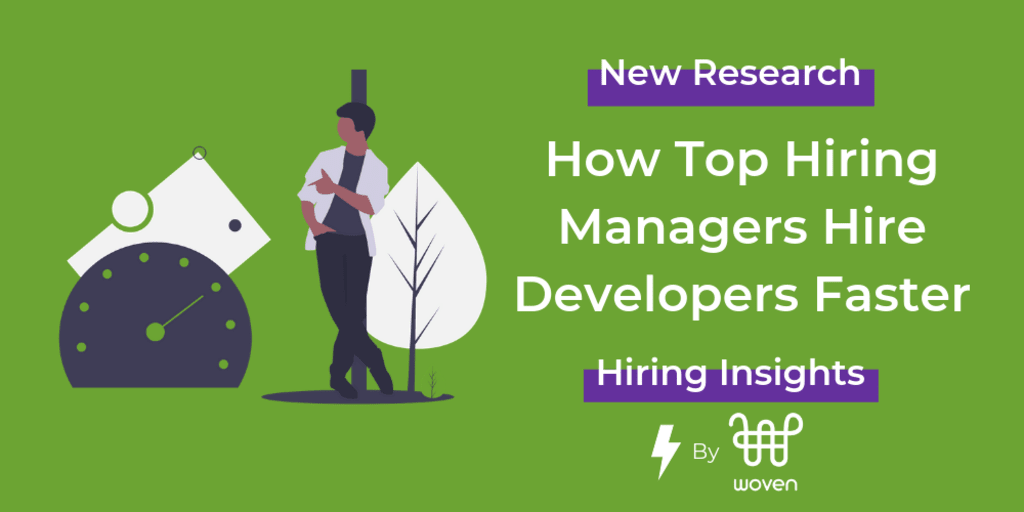 Since the advent of the internet, we have seen a steady change in consumer buying behaviour. This has become even more rapid in recent times. Consumers have been buying more online and acknowledging even the smallest businesses growing through technologies.
Understanding the need, today, businesses around the globe have been shifting towards the digital medium and exploring new aspects.
More so, the global outbreak of COVID19 has acted as a catalyst for the shift.
The increasing demand has also led to a rise in demand to hire software developers rapidly.
By now you must have consulted a lot of your friends and experts, or even started with some research online and found out most of your competitors and friends opt for software outsourcing companies in India.
Your queries are many, we know. Thus, writing down for you the complete guide to hiring dedicated software developers in India.
First thing first,
Why Hire Remote Software Developers from India?
Pool of International Talent:
When you decide to outsource across countries you open yourself to a pool of international talent. India stands tall with the highest numbers of talented engineers and developers who are proficient with the latest technologies and changing market trends. Most of the Indian developers that you'll find are either B.Tech or BCA graduates. Some are even postgraduates. Thus, talents are coming up your way with the right qualification.
Moreover, being the first choice for companies around the globe, innovation has also evolved more. Thus bringing to the newest trends and ideas.
Cost-Effective Dedicated Software Developers:
In the USA a project nearly costs around $70000 to $180000. Whereas the same project, when outsourced in India, costs much less. This is because hiring remote software developers in India is comparatively reasonable. Plus, it saves you from added expenditure on the hired in-house workforce. There are multiple benefits associated with outsourcing such as you do not have to be insecure about investments, lowered costs, saved recruitment costs.
Different Time Zones Save Time:
This might not be your first consideration, but saving time really matters. When you hire a developer from India, his working hours would be completely opposite of yours. He'd be working while you were asleep. Therefore, when up in the morning you can review the job and simultaneously cope up with your ongoing activities. Therefore, if taken care of efficiently, opposite time zones can actually become your strength.
What are The Different Engagement Models You can work with?
Most of the companies to hire software developers in India will give you access to highly qualified and thoroughly experienced professionals. Experts in a mobile app, web app, and other cloud-based software development with backend and front end development.
To hire dedicated software developers you can work with the companies commonly on four engagement models:
Hire a dedicated team
Time-material model
Fixed price model
BOT (Build-Operate-Transfer) Model
Hire a Dedicated Team
Depending upon the need of your project you can discuss and decide the kind and numbers of professionals required in your complete project. Then you can decide through the size of your project if you need an entire team or just a developer. If you are searching for a cost effective team of developers then you need to explore indian companies to hire top indian programmers for they have a pool of talented programmers who not only have expertise but also provide quality work with timely delivery.Some of the core benefits associated with hiring a complete team of dedicated software developers is that you have a time-to-market advantage for your product. Also, with bigger projects, it sets relationships right streamlining workflow.
A dedicated remote software team includes developers, QA analysts. Designers, project managers, and other assistants based on your needs.
Fixed Price Model
A fixed price model is useful when you have a complete idea of an app in mind that you want to get developed. When your guidelines of the idea, scope of work, budget, vision, and mission are exactly in place you can easily opt for an FP based model. In this particular model, the successful creation of your software depends on the initial phase of your project. That is, the stronger the idea and communication, the better will be your product's outlook.
As a business, such a model can be beneficial with the cost of the entire project. Cost being predefined and fixed, this has been an ever using model opted by major businesses.
Time Material Model
A time material model is a complete time-based model, where you will be paying to the resources depending upon the horse spent on a project. A time-based model is opted for projects where the development time cannot be predicted upfront at the start. This model allows you and developers to be flexible with changes and updates more than any other model. With hourly calculations, billing periods can be set up conveniently with weekly/monthly billing. It is less hassled and eradicates major project communication complexities.
BOT(Build-Operate-Transfer) Model
A BOT model is ideal for companies that want to set up their own off-shore centres for development, but do not want to take charge of the operational charges associated with it. In BOT model clients select companies they want to work with and hire dedicated developers with them. These dedicated software developers are solely associated with clients and work dedicatedly for them. So much so, that whenever needed then the client can even shift these resources to their own development centres.
Cost of Hiring Developers From India
An in-house software developer can cost you nothing less than $3000 per month. But engaging a full-time developer from India would not cost more than $1500 per month. Therefore, saving you more than 50% of your costs for the same project.
Moreover, remote software developers from India are not just affordable but are equipped with good communication, quality and reliability.
Simply put, a remote software team from India will work for you just like your employees, but remotely.
Hiring Process of Developers Team
Specifying Project Requirement
Once you decide to work with a remote software developer, be ready to work on the specifications first:
Prepare a complete job description
Note down technical skills you're looking for
Ideal qualification of the developer
Exposure to latest technological skills
An experience that you're looking for
Work hours and payments specifications:
Frequency of payment (hourly/daily/weekly/monthly)
Specify date and mode of payment
Transparent working hours
If you're working with a remote team for the first time, here are few things that you need to know/ask:
Internet connectivity
Mode of communication- Skype, Google, Hangout
Time of communication (incase of time zone differences)
Factors to determine KPI
Usage of cloud based collaborative apps- Dropbox, Basecamp
Methods to track project productivity
Reach Out to Right Teams
Post the specification process is complete, you have to step out to find the right team to bring your vision into reality. To find out the right teams of dedicated software developers, there are numerous platforms you can look through.
Here's a quick tip- Remember the best are always hired.
In order to work with the best talent, get in touch with an organization that helps you hire dedicated developers. There are multiple companies in India who have onboard amazing talent and can offer complete services to hire developers. Find out how you can shortlist such companies:
Search online
Read reviews on different listing platforms
Don't forget to check reviews
Connect & discuss your ideas
Check capabilities and charges
Opt for the most suitable package
Robust Selection Process
Go through an invested selection process where you're able to judge your candidates on every aspect that your project needs. A selection process should never be in haste. Go through profiles multiple times if you're unsure, take advice if needed, create multiple rounds. Remember, you're putting your money on the chosen members. A bad hire can lose you all at once. Here is how you should conduct your selection process:
Shortlist first with resumes.
Conduct an introductory call
Check samples and take technical tests
Opt for video interviews
Check attitude and aptitude with HR round
Discuss salary expectations
Take time for final call
Finally, Developer Onboarding
Once you made your decision of final candidate selection, your next step is to bring the developer on board. Set up an entire on-boarding program to help your new team member get familiarized with organizational expectations and work culture, even if working remotely. But, the onboarding process for an offshore software developer would be different than your original set up. Remotely working employees will take more time to get in terms and it should be respected completely.
Here are some of the factors you should include in your onboarding program:
hardware/software support
Welcome kit
Welcome letter
Data management tools
Employee manual
HR formalities
Training programme
Communication setup (apart from mails)
Finally,
An essential approach to sustain your business, in the long run, is to opt for supreme quality in the right budget. The above is a time-consuming initial process, but fruitful.They can be a great boon for your business. It is cost-effective, world-class experience, time-saving, and always the first choice for businesses around the globe.