Rashida Brown
Young Mogul On The Rise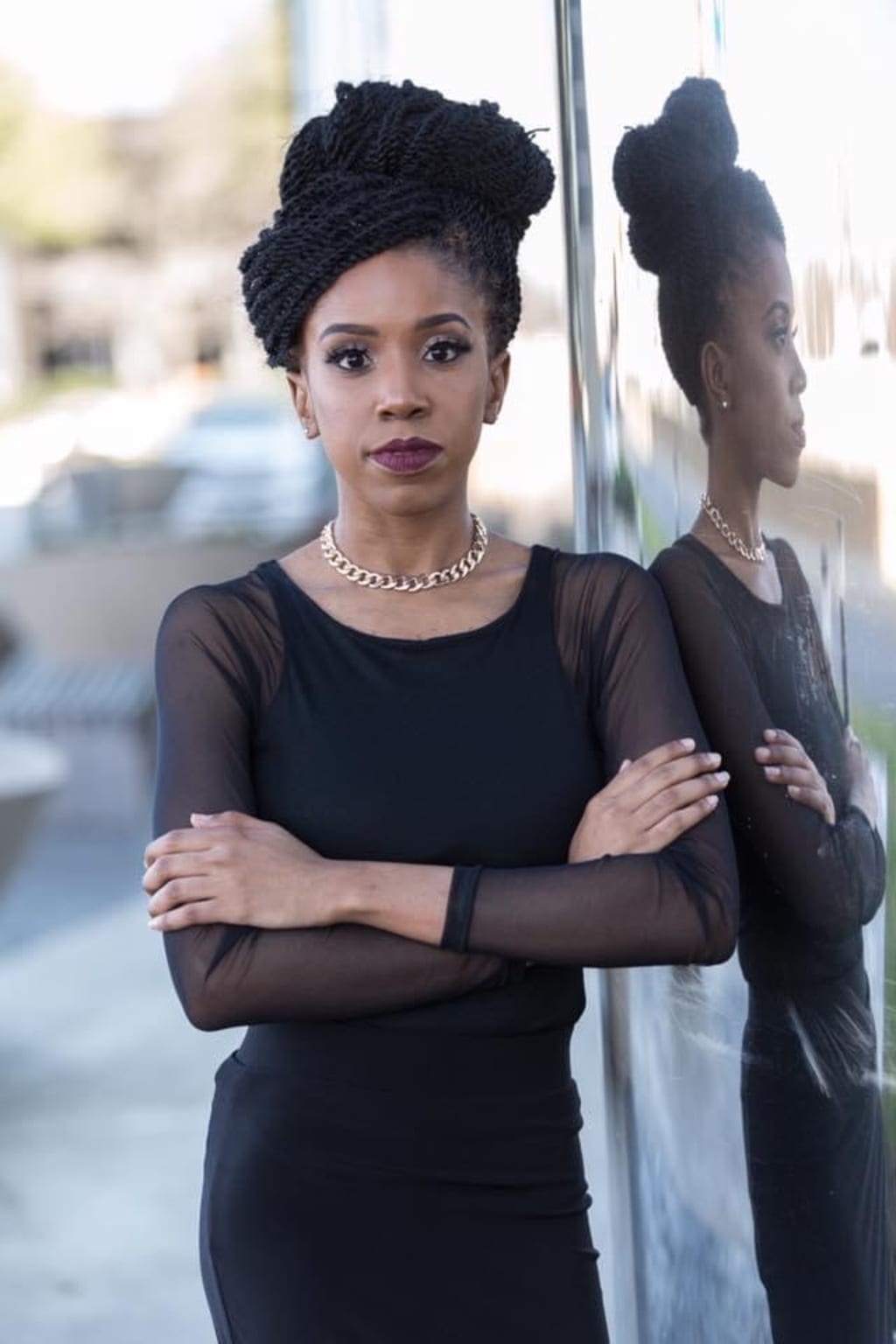 Rashida Brown ( Photo Credit: Kenneth Allen Photography)
Rashida Brown is a fashion visionary with a unique approach to her craft that has endeared to fashion enthusiasts. Growing up, she had a flair for fashion but aspired to be a fashion stylist. Rashida has worked professionally in the fashion industry for four years and designing for two years and is the founder of The JaPera Brown Collection, a clothing line which brings timeless designs to contemporary lifestyle. It was also founded with the purpose of building confidence in girls and women. With an eye for quality, superior attention to detail, and unmatched creativity, her clothing line caters to both young girls and women of all sizes and ages.
Rashida's singular aim is to help women reveal their uniqueness and embrace their beauty through her collections. Her thoughtfully crafted motto, "Be the Change I Want to See" shows that she is an exemplary person who is passionate about instilling positivity in the minds of others. Ultimately, her mission is to build Godly confidence in girls and women by providing products that inspire, educate, uplift, and push them into true beauty that only lies within. Rashida is certainly a young leader, a young mogul on the rise.
Vocal readers, please enjoy our interview!
Tammy Reese:
What inspired you to get into the fashion and entertainment industry?
Rashida Brown:
Fashion has always been a love of mine since I was little. I never knew though exactly what it was within the industry that I would be doing. I thought I would be a fashion stylist, the way friends and the family would always ask me to help them pick outfits or did certain things look right together. I came into the industry not knowing how broad it was and that it's so many areas that you can tap into. Modeling was something that I found fun, but not something I saw myself doing for a lifetime, it was my very first fashion show that really pushed me to tap into fashion design, and ever since then, the rest has been history.
Tammy Reese:
What do you love most about the work that you do?
Rashida Brown:
I love being able to empower and motivate people through my brand. When people hear my name or they see the things I'm doing my hope is that they get inspired by it. My motto has always been to be the change I want to see in this world, and I'm doing exactly that.
Tammy Reese:
How has the pandemic shaped your day-to-day life?
Rashida Brown:
The pandemic has been more of a blessing to me than anything else. It has allowed me to launch a shoe line that has been in the works for over a year now. It's like a dream come true for me and the pandemic has also allowed me to focus more on my brand in entirety, from making sure that I have the right team and so much more.
Tammy Reese:
What are some of the most memorable moments in your career so far?
Rashida Brown:
Some of the most memorable moments have to be me producing my very own fashion show and also recently launching my very own shoe line.
Tammy Reese:
Please tell me about your charity fashion shows.
Rashida Brown:
I produced charity fashion shows at least twice a year. Of course now with Covid, I have not been able to do any shows. My charity fashion shows consist of me giving back to the community through fashion. I find an organization in need and depending on that need, I have my attendees bring those items to donate towards whatever organization is selected during that time. It could be anywhere from collecting toys for the kids in need for Christmas, to collecting canned goods for the local food banks or donating proceeds from ticket sales to an organization. There are also themes for my shows and based on the themes is how I decide the direction I will move in as far as choosing which organization to give back to.
Tammy Reese:
What are you currently working on?
Rashida Brown:
I'm currently working on rebranding my clothing brand and also I recently launched my very own shoe line.
Tammy Reese:
What do you want your legacy to look like?
Rashida Brown:
I believe that my shoe brand will become a household name and I want this brand to be something my children can pick up in carry the torch and design even better shoes than their mother.
Tammy Reese:
What advice would you have for anyone who wants to follow your career path?
Rashida Brown:
My advice would be to do your research and know what exactly it is in the fashion industry you would like to do, the industry is very broad and there are so many different things you can do and it will save you a lot of time to already know which area in the fashion industry you want to tap into.