Radiant Love
An Ode to My Gas Station Attendant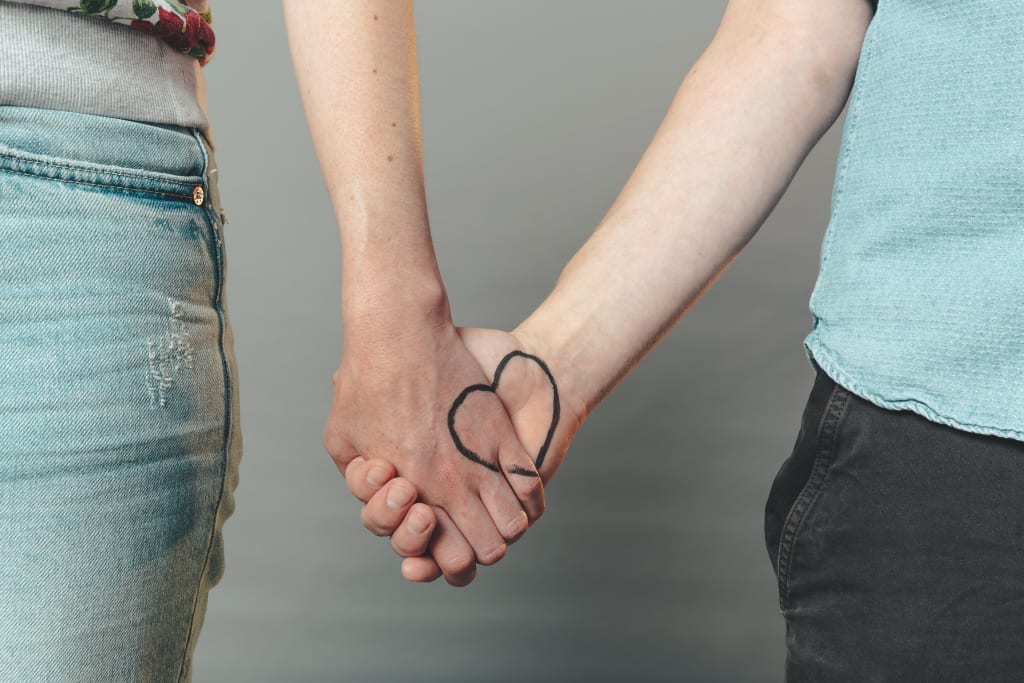 During the current pandemic, our world has changed in many destructive ways; however, it has changed in one beautiful way as well – essential workers who otherwise might not have received recognition are now receiving the gratitude that they deserve. Healthcare workers have been the main focal point of our gratitude, but I'd like to highlight the essential workers who work as cashiers, clerks, or greeters; the essential workers who are at risk of exposure day in and day out – but continue on.
It is during this time that I would like to highlight my local gas station attendant.
Most of us take for granted those who work at gas stations, particularly the clerks who oversee sales inside of the mini mart as well as gas and carwash sales. But my local gas station attendant has gone above and beyond her line of duty, and she doesn't do it for recognition, but for the love of her customers.
She is the bright face with smiling eyes who welcomes you upon entering the mini mart with a warm hello; she is the warm interaction that is so needed but so few and far between during this time. She carefully cleans off the coffee and soda stations after each use and asks each customer how their day is going with a vibrant aura. Despite the mask and gloves that she wears, she acts as though each day is a normal day and provides comfort to customers who might not be as kind to her, because she hopes that her warmth with make their day better. She sanitizes each gas handle after every use and ensures that customers who are vulnerable receive the items they need while they remain in their cars. Never have I seen this woman frown or complain, and she treats each customer as though they are the most important person in the world. She does not expect anything in return – not even a warm exchange. She is just content with knowing that she is needed, and that her presence might provide someone with a moment of care that they desperately need.
My gas station attendant surely does not make very much money, but she continues day in and day out to provide for her customers. So many of us take for granted the trivial things – like getting gas and picking up some food or a drink at a mini mart – but how would we feel if this was no longer an option? How would we feel if this lovely lady was not so generous and brave and chose not to come to work? Surely, we would all be nowhere without gas to power our cars, or food that many of us rely on because mini marts are the only option for grocery shopping in some areas. If nothing else, I would surely miss my gas station coffee or soda if they were no longer available.
Next time you are at the gas station and happen to interact with any of its employees, thank them for being there to ensure that you have the access to the gas that you need, as well as other necessary items. Let them know that they matter, and they are so important – especially right now. Let them know that during a time of crisis they are needed more than any actor or athlete, and that we would be nowhere without them.
In a country where we have so many privileges it is easy to overlook how blessed we are, but it is time we pay tribute to those who help make our everyday lives just that much more comfortable.
I don't know what I would do without the love radiating from my gas station attendant, and I hope that I never have to know what living without her feels like.
heroes and villains
About the author
Ashley Nestler is a Bibliotherapist and a survivor of Schizoaffective Disorder, OCD, Quiet Borderline Personality, Fibromyalgia,multiple eating disorders, and C-PTSD. Ashley has dedicated her life to books and advocating for mental health.
Reader insights
Be the first to share your insights about this piece.
Add your insights