Prepping your Insurance
What you need to file a claim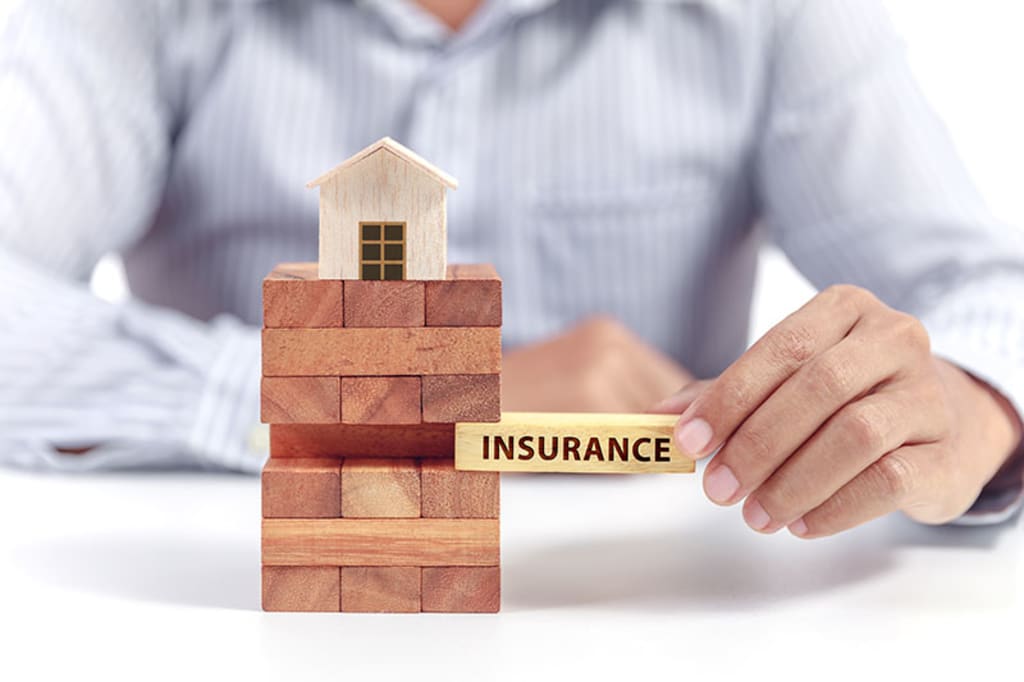 Special shout out to Todd Boyer at Ohio Mutual Insurance Group for helping me with this article. Ohio Mutual Insurance Group is a leading insurance company in Ohio and six other states.
Once a disaster is over, things are going to be crazy. The aftermath of every disaster will be just as hectic as it was in the beginning. There are a lot of things you're going to have to do when returning. There's cleaning up, grieving if you lost someone, finding missing pets, and the last thing you'll want to do, filing an insurance claim. This part is what people dread to do. Here are some tips to help you through the process.
Your Agent
There are many misconceptions about insurance agents. Many people see them as greedy, nasty people, determined to find anything wrong to deny your claim. They also give you the least amount of money because of their only interest in saving the company money. These are all wrong. Insurance companies are state-regulated by the Department of Insurance. Insurance agents are reputable people who need a license to operate in the state in which they live. They are highly trained professionals who want to make sure you get every penny you are entitled to. They are experts in knowing what and how much coverage you need for each type of disaster you are prone to. If they deny too many valid claims, then chances are they'll be investigated. The investigation could lead to a loss of their license.
Paperwork
Every disaster preparedness site says to keep your important documents in a file in your go-bag. But, what papers should you keep? Your insurance policy is a contract saying how much money you get in a disaster. You'll want to keep your policy current by updating it every two years with any additions, upgrades, or new high-end purchases you've made during that time frame. Another thing you should keep with your policy will be a list of contractors. Contractors work on a first-come-first-serve basis, so you'll want to schedule an appointment as soon as possible. Some more pieces of important paperwork to keep on hand should be receipts of any living expenses, such as hotel rooms, food, clothing, toiletries, and other necessities you bought during and after the disaster. These can be added to your claim and refunded to you. Items you needed to make temporary repairs like tarps and duct tape are also reimbursable expenses, so keep the receipts for those as well. Without a receipt, it'll be harder on you to prove the item existed, thus making it more difficult for your agent to assess its true value. It's just an old wives' tale, that whatever you put down without proof will be believed and approved. Falsifying an insurance claim to collect more money is a type of fraud, which is a felony in most states. If your home was robbed, you'll need to provide them with a copy of the police report. Note in your claim all the departments who showed up at the scene, and the names and badge numbers of every officer you speak to involving your case. It's also a good idea to keep your paperwork at a third-party location should something happen to your home, or you could not get to your go-bag before the disaster.
The Home Inventory
It's not just receipts your insurance company wants to see, they also appreciate a picture of each item as well. This ensures that your paperwork is accurate. You'll want to take pictures of everything in your home, no matter how insignificant it is. After a disaster, you're still going to need spoons and socks. You're going to want to eat too. The home inventory is key to how much money you get from the insurance company. Take a photo of the inside of every closet, cabinet, and drawer. If possible, make a video of every room. This not only backs up your receipts, saying that you own the item but also helps with rebuilding by showing them what you had. This is the task most preppers find overwhelming and least likely to do because of how big it is going to be. Many rely on memory, but if you're like me with the memory of Dory from Finding Nemo, this is very unreliable. Make things easier on yourself and do it beforehand. A lot of times, it will not take you as long as you think. For most people, this process can take an hour to complete. For large ticket items such as a fridge or a television, you should take a picture of the back to put their serial number on record as proof of its make and model. For expensive items like jewelry, firearms, or paintings, you should fill out a separate form (called a "schedule") to record the value of the items. Most homeowner insurance policies have a relatively low coverage limit for high-end items unless the additional forms have been completed. This will ensure that you get the proper payout and make sure everything is accounted for. Apps are available at the Insurance Information Institute and the National Association of Insurance Commissioners to help you through this process and provide you with a database to store your pictures on. Private insurance companies might have their own apps as well for this reason. If you prefer the old-fashioned approach, home inventory sheets are available at your agent's office upon request.
Flood Insurance
Flood insurance is often misunderstood by consumers. Most policies cover basic (Narrow) flooding like a busted water pipe, or the sewage backing up in your basement. However, they won't cover massive flooding. For small or medium-size companies to cover such a large amount of claims, it would bankrupt them. So, to help prevent this from happening, the government created the National Flood Insurance Program (NFIP). They established it in 1968 during a time when a great number of floods occurred along the Mississippi River. It wiped out whole towns. It also took insurance companies with it. Today FEMA runs it, and is a requirement for those who buy homes in a flood-prone area, also called a flood plain. If interested in learning more, or seeing if you need it, contact your home insurance company, or NFIP Direct on the FEMA website. Your agent will be glad to assist you with questions you may have about the program.
Communication
It might not feel like it, but your insurance agent is trying to help you. You got to realize that they are only human. They have families waiting for them at home. A thousand people are filing claims shortly after a disaster. As frustrating as it is, try to be patient and courteous towards them. Be prepared for a game of phone tag. If you see yourself in this situation, do what I do. When I call and leave a message with someone, I tell them the best time to reach me. This will let them know the best time to call me back. Just make sure it is during business hours. Keep a record of everyone you speak to, and the time you called to ensure the proper flow of information. Remember, you are one of a thousand, so messages can get lost in the shuffle. By having all the mentioned photos, papers, and receipts on hand, the faster your claim will get approved. The faster you finish the process, the faster you can restore some normalcy to your life, and the agent can move on to the next file on its never-ending pile of claims.
how to
About the author
Doom and gloom is all I know. My heart skips a beat at the thought of armageddon. I've been preparing for the apocalypse my whole life. I have been studying it for so long that I am currently working on my Ph. D. on the subject.
Reader insights
Be the first to share your insights about this piece.
Add your insights