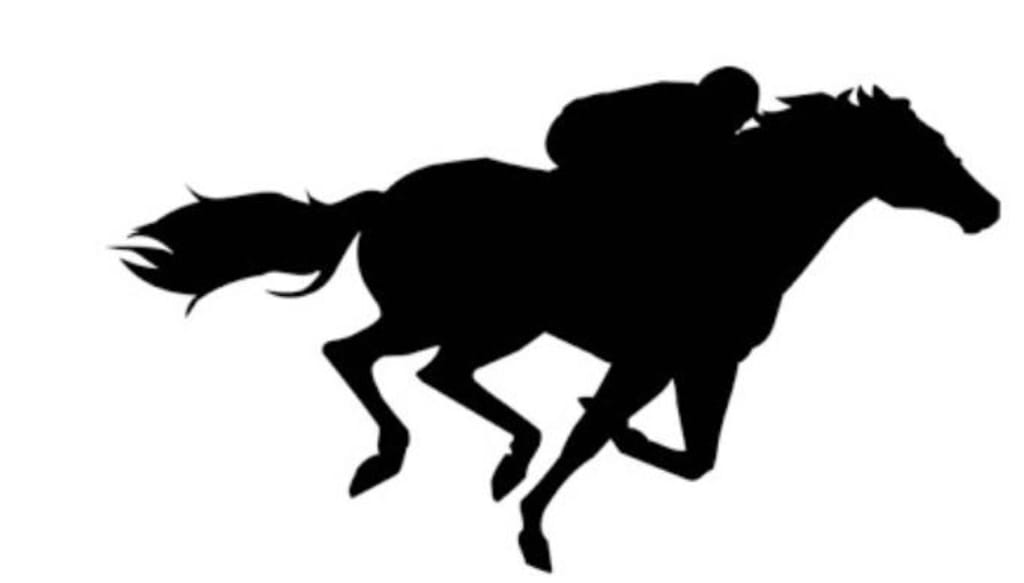 Preakness
By Leslie Dunn
Knock. Knock. "Housekeeping!" She waited 5… 4… 3… 2-
"Come back tomorrow!" a raspy voice cried out.
"Would you like fresh towels?"
"No, I still have some."
"OK." Lucy turned back to the cart and pushed on to the next door.
It was the weekend of the Preakness and the hotel was buzzing. While "No Vacancy" meant better pay, it also meant longer hours and a general sense anxiety among the staff. Luckily for Lucy, she only had 2 more rooms to complete for the day before she could head home and spend the evening with her daughter Amelia.
Knock. Knock. "Housekeeping!" 5… 4… 3… 2… 1… 0. She slipped in the keycard, bracing herself. With each room, Lucy preferred to enter anticipating disaster rather than expecting normalcy. After 8 years she had pretty much seen it all. She knew she'd rather be pleasantly surprised than to have her day ruined by some mysterious fluids caked into the carpet and walls.
This one was in good shape, just some clothes scattered along the floor and make up sprawled across the vanity. Lucy worked through her checklist, trying not to pay too much attention to her aching back. She was finishing up, and headed out to her cart in the hall to grab towels and more sample soap when she heard a "ding" come from the elevator.
She glanced over and noticed a striking young man shuffling through a Louis Vuitton handbag. 'That's odd' she thought to herself. Now she was not one to judge, but typically you didn't see single men carrying such feminine attire. What was even more peculiar was the room he entered… Room 743.
For the last 8 weeks, room 743 had been occupied by Miss Elizabeth Garcia. Elizabeth was a tall, slender woman in her mid 40's. She sported bangs and a black bob. With her elegant sense of fashion, you could tell she came from old money. When she wasn't hiding behind her laptop, you could find her jotting notes in her little black journal by the pool.
Lucy usually maintained minimal contact with guests, but by now Miss Garcia reached resident status and was really friendly with the staff. In fact, just last week she left Lucy a $50 tip on her pillow, folded neatly inside a thankyou note along with a pack of Marlboro reds, which both women enjoyed. As far as Lucy knew, in all her time at the Hilton, Miss Garcia never had guests.
Lucy dropped off the towels and soap, ran through her final inspection of the room, and headed back to her cart. She heard the door to room 743 open again, and out walked the man. He seemed to have traded out the Louis Vuitton for Miss Garcia's journal. He headed toward the elevator, pressed the button and down he went.
At this point Lucy had a knot in her stomach. She marched over to room 743 to check on Miss Garcia. Knock. Knock. "Housekeeping!" She hastened the countdown, 3..2..1…0 and entered. Only luggage occupied the room. She headed to the phone and called down to the front desk.
"Good Morning, this is Joe"
"Hi Joe, this is housekeeper Lucy Backe. I believe I just saw a man steal Elizabeth's Garcia's notebook. He's heading down the elevator as we speak. He's got blonde hair slicked back, bright blue eyes and is wearing a grey suit."
"We can't have that, Elizabeth is our finest! Oh, I see him now, I'll take care of this." Click.
Lucy left room 743, and headed out to finish up her final room for the day. While she was tidying, she pondered how a notebook could be more valuable than a Louis Vuitton. Afterwards she dropped off the laundry, emptied the trash, restocked the coffee, cups, shampoo, and soap, towels, linens, and returned the fresh cart to the custodial closet. On her way out of the Hilton, Joe informed her that they had retrieved Elizabeth's notebook, which was properly marked with her name on the inside cover. Relieved, Lucy went home. She heated up leftover lasagna for dinner and watched the Incredibles with Amelia that night.
On Sunday, she returned to work as normal. She was about halfway through her shift when Elizabeth Garcia approached, grinning. "Lucy you have no Idea what you have done!" she exclaimed. "We Won, Justify Won!"
"I'm sorry, what?" Lucy was confused.
"The notebook you recovered had all my notes for my bets on the horses racing in the Preakness. I've been researching them for weeks, and my top horse, Justify won." If he wins the Belmont he'll have the triple crown!" Elizabeth informed Lucy that now that the Preakness was over, she'd be checking out. She pulled out an envelope and handed it to Lucy. "This is for you. Don't open it until you get home."
After Lucy finished up her shift, she sat in her car with the windows down. She pulled the envelope out from her pocket and opened it to find a handwritten check for $20,000 and a note.
Dear Lucy,
Please accept this fraction of my weekend winnings as gratitude for returning my journal. Buy yourself a pack or two of Reds!
Yours truly,
Elizabeth
P.S. I'd put my money on Justify for the Belmont.