Planning Your App Growth Strategy - Think with Techmagnate
Types of growth strategies that you can use for your app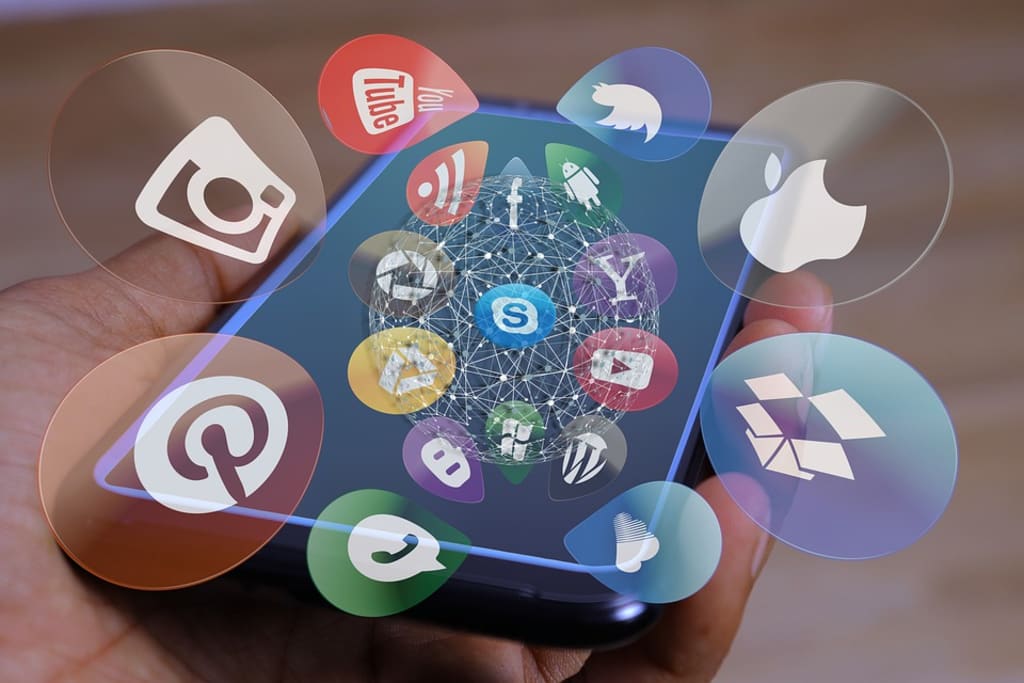 The mobile app world can feel like a professional sports game sometimes; the teams with the strongest players, best coaches and fanciest training facilities always stay in the limelight and get the most downloads. But all your features are redundant if there is no clear plan to put your app in the limelight in the first place. A lot of new vendors and creators end up running flash download campaigns, designed to generate instant buzz and garner a few quick downloads, but that's all. An app growth strategy keeps your app in the running for the long haul. It practically guarantees success for your app in the app store rankings.
There are two types of growth strategies that you can use for your app:
● Internal growth strategy:
This refers to techniques you can use to grow your app by relying on resources within your business. This includes improving staff, optimising marketing and further developing your app's offerings.
● External growth strategy
With this strategy, you use external measures of growth like acquiring another business, building a strategic alliance with another brand, or hiring the best app store optimisation services available around you.
Here are some of the best app marketing strategies you can use to develop your mobile app:
● Understand Your Target Audience And Competitor Landscape
Your target audience may differ depending on factors like gender, age, financial status, etc. One of the key mobile app development strategies is to focus on target users and develop the app accordingly. However, not all your important decisions should be based on just your user's tastes and preferences. This also goes for understanding what your competitors are offering. You want to stand out from the common features and make sure that your audience finds you.
● Excellent App Store Optimization
App store optimisation is the process of making changes to your app's algorithms to suit the ever-changing technology of app stores. This helps your app get noticed by users and increases the chances of being downloaded. App store optimisation helps increase brand exposure, receive positive app reviews and ratings. It keeps you engaged with your audience and also helps you figure out any additional needs to diversify your marketing channels.
● Leverage Blogs, Videos, And Social Media To Reach Audiences
With the wide range of social media platforms available today, an audience is pretty simple to gain. But to retain them is a challenge. Creating an introductory video for your mobile app and publishing it on blogs and social media handles help bring in an audience for your brand. You can also take help from other social media influencers to talk about your app, as a part of your app marketing campaign.
● Tracking And Measuring Performance With Actionable Insights
You won't magically have an audience as soon as you release your app on stores. In keeping with your long-term growth plan, you need to keep track of how your app is doing online at specified intervals. The A/B testing method is a good way to track what works for the audience you wish to target. It helps you create two versions of the same thing and divides the traffic on your app. It then measures which version gets more of a response from your users. This testing method can also help you understand what works for your app and what doesn't. These insights help you optimise your app to bring out the best version for your users.
● Look At Your Growth Plan As A Game Of Inches
A long-term growth plan should include small wins. These are the building blocks for the success of your mobile app. Many developers end up focusing on the inflection point where the growth curve of your app changes dramatically. But, many times, it's the small features and optimisations along the way that typically end up making the majority of an app's growth, usually exceeding the growth impact of the so-called, hyped-up 'killer' features.
● Mobile App Development
Setting up a dedicated website for your app is also a great way to boost visibility. It garners more word-of-mouth popularity and gives users another platform to know about and engage with you. Exclusive app merchandise and a strong feedback management system also play a major role in propelling your app to the top of the charts.
At Techmagate:
At Techmagnate, you will find whatever you are looking for to grow your app's presence in stores.
● App Store Optimisation
● App Install Campaigns
● Cost Per Install (CPI) via Affiliated Networks
● App Reputation Management
● Mobile App and Mobile Web Designing
The more people start talking about your app, the better it is for your business. So, what are you waiting for? Start looking for a digital marketing agency in India that suits your needs exclusively now.