Planning To Start Your E-Learning Business? Here's How You Should Go about It
Integrated Education Management System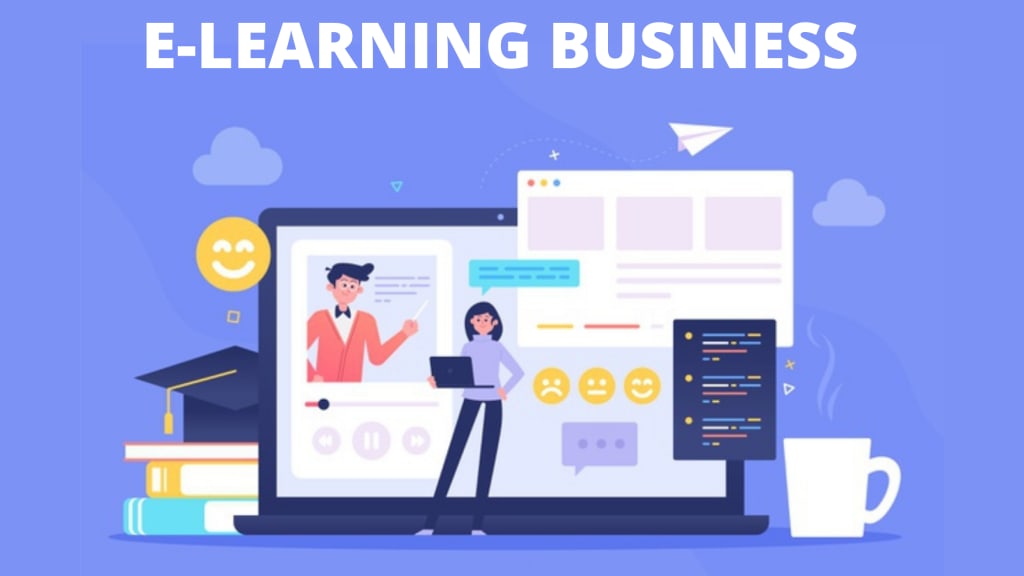 E-learning has always been the favorite of many students, whether it is in the form of tuitions or distance learning. Students like to rely on online sources to further their education. In today's time, when the coronavirus pandemic is not slowing down, e-learning has become the need of the hour. If you want to start your e-learning business, this article is for you! Tap into this growing industry; if you are wondering how to go about e-learning, consider these steps!
Have a Business Plan
For any business plan, a solid plan is a prerequisite. You should have a clear vision. Decide how many students you want to reach out to and the number of classes that you want to conduct. All this helps you to understand how much you should charge for online classes and the revenue you can expect. The e-learning software you choose should have a powerful set of features and tracks information like the number of classes conducted, revenue growth, and so much more. To proceed to the next steps, you should have your e-learning model ready.
Know Your Target Audience
With the advancement in technology, it is very easy to find e-learning programs of any subject or topic. All successful businesses have one thing in common, and that is the understanding of the target audience. Also, your teachers should have a unique skill set, and you can make students fill out surveys that will help you understand the requirements of students. When you understand the requirements of your target audience and provide them with a unique product, you definitely taste success.
A Fault-Proof Teaching Plan
A fault-proof teaching plan is crucial for your e-learning program. When you go in depth of online coaching, you will find setting up a study plan is vital. You have to decide the pace as well; it should be such that students cover their syllabus within the time frame and grasp everything well. In addition to that, you should provide a range of options for students to interact with teachers, such as video calls, text, audio calls, etc. Some students need one-to-one attention due to many reasons; some need more work to understand a topic; some are shy and don't ask questions in a class. For all these students, one-to-one sessions are a great option. Don't forget to add the instant notifications feature.
Set Up an Online Platform
Now that you are ready with your e-learning business model, it's time to choose the online coaching platform. Choosing a platform is a complex task as you have to see a variety of things. Ensure that the platform you select is easy to use and offers numerous functionalities. You can take the help of professionals to set up your coaching site; they will ensure that your platform has all the features required for e-learning, and you can customize it as per your preference. After the setup is completed, put your efforts into promoting the platform. You can go for digital marketing services to target the right audience.
Plan for the growth of your Business
A growing business is what everyone desires. When you are starting your e-learning business from scratch, have a plan to scale business. You can't be stagnant when it comes to business. Keep finding ways to improve the quality you provide; get in touch with teachers and business partners who can help you in taking your business to new heights. You will see, with the growth in revenue, you get more students, your business will expand. Plan ahead so that everything takes place smoothly.
Final Words
The world of e-learning sees new advancements every day. It provides instant solutions to students. E-learning is great for students who are in far off places and are not able to access the best resources. With the passage of time, more and more students are relying on online resources, be it books or learning from the best teachers. Online platforms are preferred by students as they save time and offer a wide range of services like textbook syllabus coverage, competitive examination classes, etc. If you are interested in developing an e-learning platform, feel free to connect with the best developers who can offer you practical solutions and timely delivery.
About the Creator
Regina Deemar is a content writer, Inbound Marketer, and blogger who writes on the latest technology and business-related topics. At present, she is working with Cerebrum Infotech, a leading software development company.
Reader insights
Be the first to share your insights about this piece.
Add your insights