Park King LV - Secure Parking In Las Vegas
Secure Parking In Las Vegas: Tips To Ensure The Security Of Commercial Parking Lot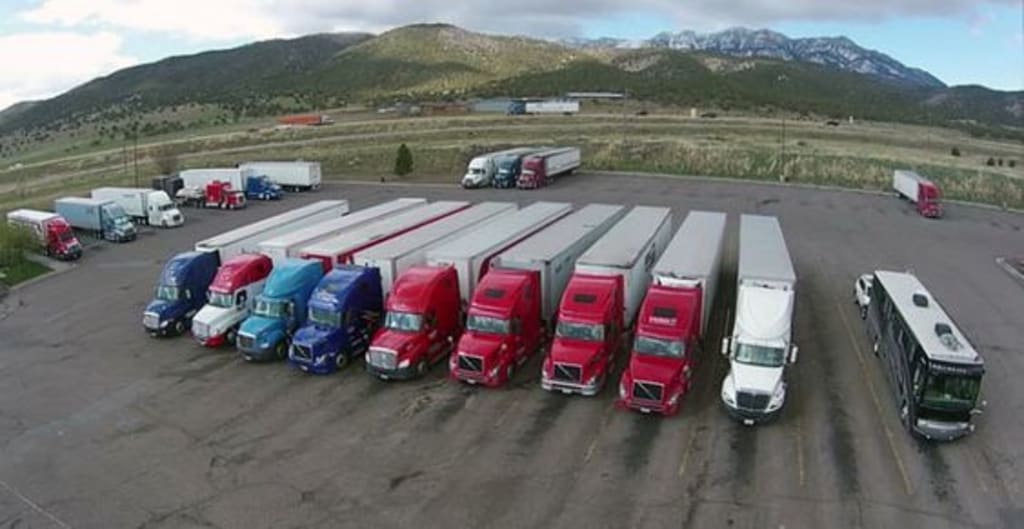 Secure Parking In Las Vegas
Commercial parking lots and garages fulfill such basic and typical needs that it is simple to take them for granted. But any company that has one should be aware of certain parking lot security precautions. Mostly, everything runs smoothly, and your guests or colleagues are able to temporarily park their vehicles without any issues. It only takes one incident to make you regret not being more security conscious.
However, incidents can result in bad press, legal action, and a decrease in customer support for your company. This blog will teach you every step you need to take to reduce risk at your business, including advice on secure parking in Las Vegas that you can start using right away.
Top Ways To Maximize Parking Lot Security
You must keep your parking lot or garage as safe and secure as possible to ensure the safety of your customers, staff, prospective customers, current customers, and other visitors. Here are some practical steps that will significantly lower the likelihood of incidents happening in your parking area.
Inspect the parking lot
By carefully examining your parking lot and keeping an eye out for potential issues, you can learn a lot. Drive through the area, but also walk through it. To lessen the risk, think about the safety issues drivers face when entering and exiting. Moreover, you should map traffic patterns to make sure they are clearly marked. Additionally, you should look for hiding places where perpetrators might be able to lurk and take any additional precautions necessary.
2. Improve lightening
Brighter lighting may make parking in Las Vegas much safer in several ways, including lowering crime and increasing visibility for others driving and walking nearby, which lowers the risk of accidents. Finally, since lighting settings make it harder to be sneaked up on, people tend to feel safer there. Installing spot or strobe lighting in key locations can have a significant impact.
3. Use signage
Placing signage can assist alert individuals to potential risks. Signs and stripes warn motorists of impending hazards, such as sharp curves, and inform people and possible criminals of the security measures you have in place, such as CCTV systems. Additionally, you may want to post signage reminding drivers not to leave valuables in their cars.
4. Install CCTV cameras
One of the best and most affordable security measures you can implement at your property is security cameras. Visible cameras can help reduce crime, provide customers with a sense of security, and record any wrongdoing or accidents that happen. Having strategically placed cameras where potential criminals can see them can also reveal garage security tendencies and keep your site safe from crime.
5. Address every element that affects safety
Every element in a parking lot has the potential to increase or decrease security. Several considerations about your website:
Make sure the lot is tidy and well kept. Litter and debris can also cause accidents, causing the environment to degrade.
Keep your landscaping tidy. While committing crimes, high bushes can provide cover and hiding places for criminals.
Fix any potholes and cracks that could cause accidents.
Speaking with a group of professionals on security can also assist your company in ensuring that no important components of the security system for the parking lot are overlooked. These specialists have experience working with numerous parking facilities, so they will consider issues like insider threat threats, where to place security cameras, where your potential legal liability may lie, and more.
Take Secure Parking In Las Vegas Seriously
Maintaining the security of your commercial property is crucial. It might be detrimental to your brand if customers and employees don't feel comfortable in your parking lot. As opposed to that
Because thieves don't want their faces captured on surveillance tape, security cameras can help minimize crime.
When customers see that you take security seriously, they feel safer and are more inclined to return to your establishment and parking lot.
When they are aware that they are being watched, drivers are more likely to drive safely, which can lower the number of hit-and-run accidents.
As crimes, accidents, and fender benders are captured on video and can be used to identify offenders, video surveillance provides important evidence.
Contact the best service providers for secure truck parking in Las Vegas to speak with an expert about your parking lot security concerns. Also, you can outsource parking services in city of Las Vegas if you require assistance or guidance with matters such as installing security cameras or hiring qualified security guards.
About the Creator
Park King LV provides great parking places for all types of vehicles. There is a huge shortage of outdoor parking in Las Vegas. Visit the website
Reader insights
Be the first to share your insights about this piece.
Add your insights