Out of office: meet the entrepreneurs with extreme wanderlust
From a bamboo Skype room in Bali to the streets of Guatemala, these digital nomads prove remote working can be good for business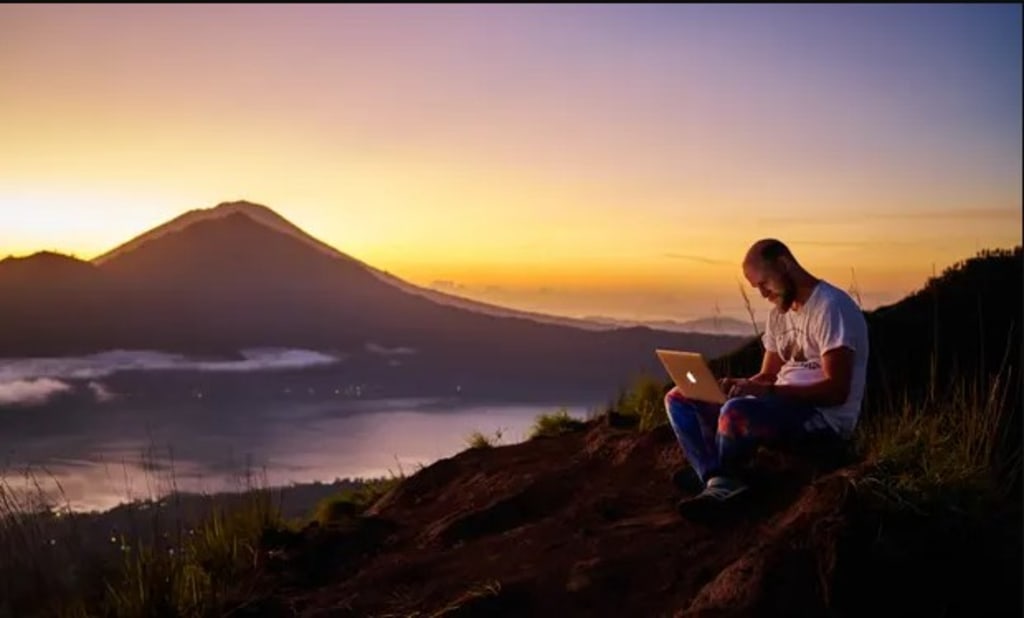 Craig Kind, co-founder of The Think Collective, says he finds working remotely 'immensely inspiring in lots of different ways'. Photograph: Saulo Jamariqueli
In the modern workplace remote working is becoming more common, powered in part by the advances in technology that mean you don't have to be in the office to do business.
Face-to-face meetings are being replaced by Skype calls, Slack chat and Trello boards, and a company's workforce can no longer be estimated by the number of those at chained to a corporate desk. Recent estimates suggest that there will be one billion so-called "digital nomads" in the world by 2035.
Craig Kind and Louise Graham, co-founders of The Think Collective, are two such entrepreneurs. When we speak, they are in a bamboo Skype room in Ubud Bali, lamenting how hot it is. The office is a co-working space with 290 members, which Kind says means "you have access to all kinds of advisers and experts".
It was this idea that provided the spark for their business, which offers digital nomads and entrepreneurs creative help with marketing and brand strategy. They also run entrepreneurial retreats all over the world.
Graham says: "What I really like about being here is that the intentions of a lot of people feel the same. Even though they're doing different things, there's an immediate connection because everyone's here to become independent - and I don't think that's just location independent, I think there's a mindset of independence."
"I always feel like I'm ahead of things. I really love that"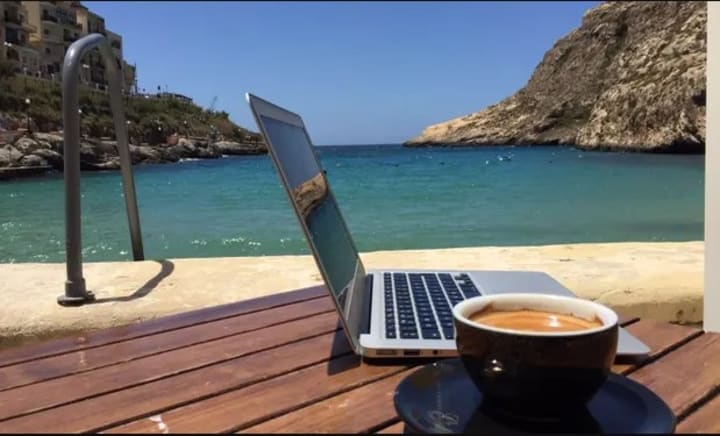 Lavina Bonar moved her family to Gozo in Malta in August 2015, after extending what was initially just supposed to be a holiday.
She had launched Sizers, a range of shoe-size inserts, in 2013 after struggling to find shoes that fit for a last-minute job interview. Sales grew steadily since day one, but Bonar found that juggling a new baby and the costs of living and running a business in London proved a strain.
"The cashflow for the business was really difficult," Bonar says. "Everything was so expensive. One day my partner James said, 'why don't we move?' By that stage my sister had come on board to help and we were using Amazon fulfilment for a lot of the orders, so I thought maybe we could."
So far, it's been a success and working remotely has brought more benefits to the business and Bonar's family than she had anticipated. "We are a new business but it's working really well. My daughter loves it, she goes to the beach every day. I love the fact that we're an hour ahead of the UK so I always feel like I'm ahead of things. The days feel so long because of the sun."
Her advice for other entrepreneurs considering doing the same would be to install a team you can trust, keep in touch and expect to take trips home: "It's not a case of abandon ship and put your feet up, sipping cocktails. You have to work as well. If you have a business like mine, I think it is important to have some sort of a set up on the ground. My sister is based in the UK and I fly over once every 4-6 weeks for a few days. You will have to take trips back – it's my business and I need to make sure it's all running smoothly. You can't just assume that it's going to."
"Initially there was some panic"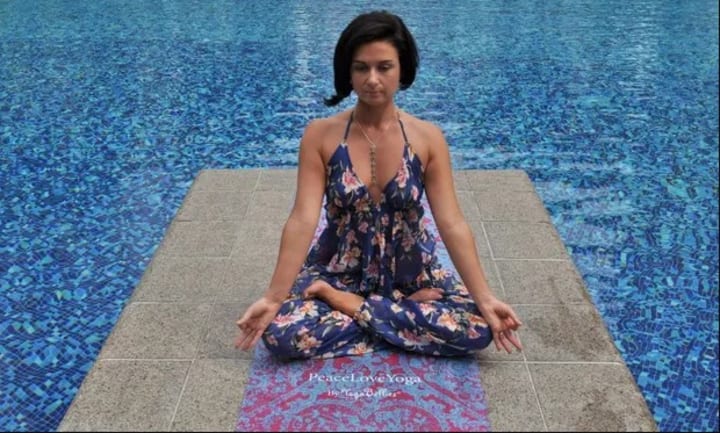 When Cheryl Macdonald moved to Singapore for her cardiologist husband's job, she took her franchise YogaBellies with her. She manages a franchise made up of more than 350 yoga teachers and birth mentors (who help pregnant women prepare for labour) in Australia, America, Canada, Greece, France, Holland, the UK and beyond, and says they did express some trepidation about the change.
"Initially there was some panic – they didn't know what was happening and thought I was going to lose interest or sell the business," she says. "I was a bit nervous as well because I didn't know exactly how it was going to work. In reality, it's exactly the same as it was before except now I'm sitting at the swimming pool.
"You need to maintain your presence and reassure your customers and your employees that you're still going to be there and that nothing is going to change for them. My teachers know that now."
She manages such a wide network with an active intranet, business reviews via Skype and trips back to the UK three or four times a year to run teacher training sessions and an annual conference. While she doesn't teach yoga day to day anymore, she does run retreats in Bali and Thailand.
Eighteen months into the move, Macdonald has found a natural rhythm in Singapore. "It's lovely, the weather's fab, it's really safe for my son", she says. "I do a lot of my work during my day time, and everyone starts to wake up in my afternoon.
"Having an office if you don't need one seems almost frivolous"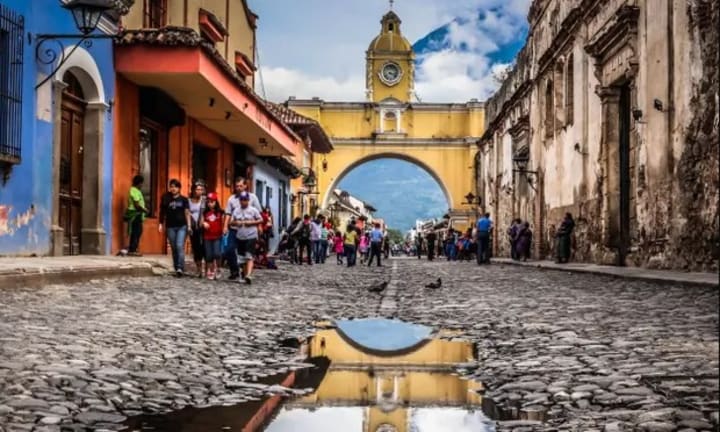 For Geoff and Katie Matthews, working remotely gave rise to a whole new career in adult colouring books. The couple had initially set off from Canada with some savings and a half-baked plan to freelance while travelling to raise cash.
"We set off not really knowing what we would be able to do, but hoping to figure it out as we went along," says Katie. "Before our savings ran out," adds Geoff.
They headed first to the Algarve, before spending time in Scotland, Romania, Prague and Mexico. Katie initially worked as a PR and recruitment consultant, while Geoff built up his video editing services business. But they soon realised that freelancing wasn't what they wanted long term, and their thoughts turned to building their own business.
"We were tossing around all these ideas" Katie says. "At one point, we were close to buying a beard oil business, which was ridiculous – we know nothing about beards." But they did know about travel.
"I had always had the idea of sitting in front of the Eiffel Tower or Cinque Terre and sketching it, but didn't have the artistic talent," Katie says. "We had all of these amazing travel photographs from around the world, and we thought what a neat idea for people who want to interact with a destination artistically."
As well as providing inspiration for a new enterprise, the pair say that being location independent has improved their language skills, widened their networks and enriched their lives. But it is by no means without its challenges.
"We're definitely careful about checking the internet before we book a long stay in a place," Katie says. "And we're probably living with more uncertainty than your average person [...] But having an office if you don't need one seems almost frivolous. We'd certainly rather reinvest our money back into the business."
"I designed this business so I could be location independent"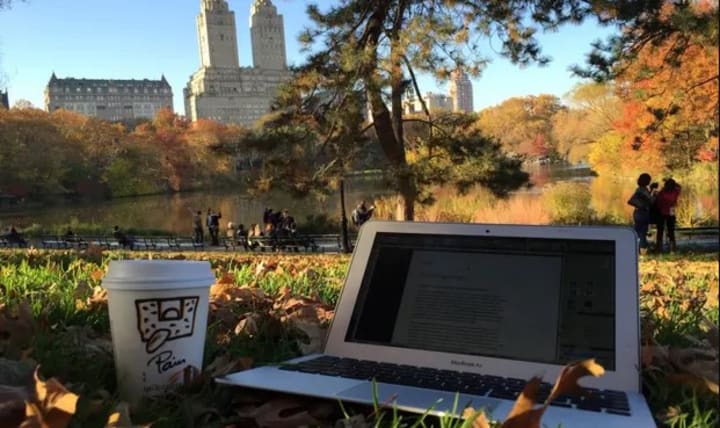 Australian Cat Townsend started her career as a biomedical engineer before retraining as a graphic designer, and launching the FeelGoodAgency in London. She says working remotely was always high on her priority list when she left the corporate world behind.
"I designed this business so I could be location independent and I could work from anywhere," she says. "I've worked all over the world in the past two years – Costa Rica [where she ran a 96-mile race around sending emails], Australia, America, Germany, Holland and Spain."
FeelGoodAgency focuses its brand and marketing expertise on organisations and entrepreneurs who are seeking to make a positive impact on the world, Townsend explains. The team of six all work remotely and are constantly collaborating on projects online.Townsend says: "Between Skype and Asana and Dropbox, there's really no need to catch up."
Rather than making it more problematic, Townsend says that being location independent has actually enhanced her business: "Sometimes communication can be a challenge and that is something I've had to get better at over time. But I've actually found that I'm now much better at deciphering what a client needs."
While she admits that "there's nothing as frustrating as bad Wi-Fi", there are many more benefits than challenges that come with breaking free from the office: "What it does is allow me to hire some freaking awesome people without having to worry about all the other overheads.
"I know that freedom and travel are so important to me and when those needs are fulfilled, I'm able to bring a better me to the job."
"You don't need to come up with a plan for a full online business, you can take a lot of businesses online"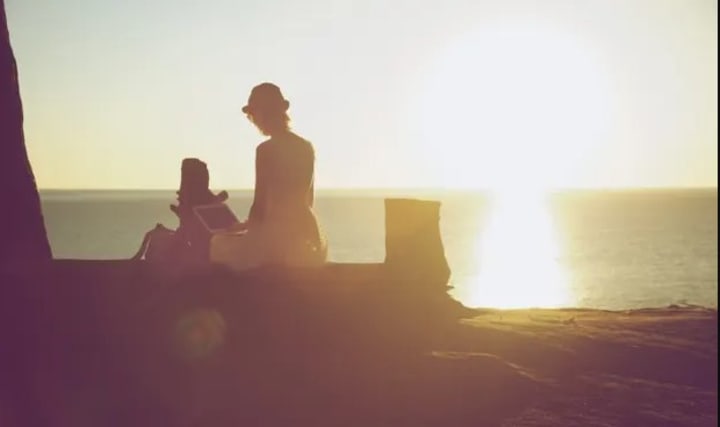 When Marianne Cantwell published her book Be a Free Range Human in 2013, it became an international bestseller and has since been translated into six languages. Today, she continues to work as a "free range" life coach and runs training courses to help "people really grow a career as their own boss by finding the strategy that works for their personality and the life they want to live," she says.
Cantwell feels that modern life and the western education system are often guilty of directing people towards one career, or "one thing that you do", without allowing scope for creativity, time or changing locations.
Cantwell has "free ranged" in California, Italy, Indonesia, Australia, Bali, Thailand, Mauritius, Costa Rica and more. To do so, she admits that she took a leap as an entrepreneur. "I quit doing in-person work and told all of my clients I was moving everything online and via Skype.
"It's not the case that you have to come up with a plan for a full online business. You can take a lot of businesses online."
For those entrepreneurs that are inspired to explore a location independent approach for their business, she recommends taking the time to make sure it will work for you. "It's a real learning curve. If it's possible, think about trying it out for a month or three months just to get a feel for it.
"It takes you time to get into a groove, looking for Wi-Fi, etc. You can travel full time, or set up a base that you can go back to. I've made so many connections for my business that have been amazing. And I never would have met them if I hadn't been travelling."