Optimize Your Investments With a Remote Salesforce Administrator
3 Reasons Why Hiring a Remote Admin Is A Cost-Effective Move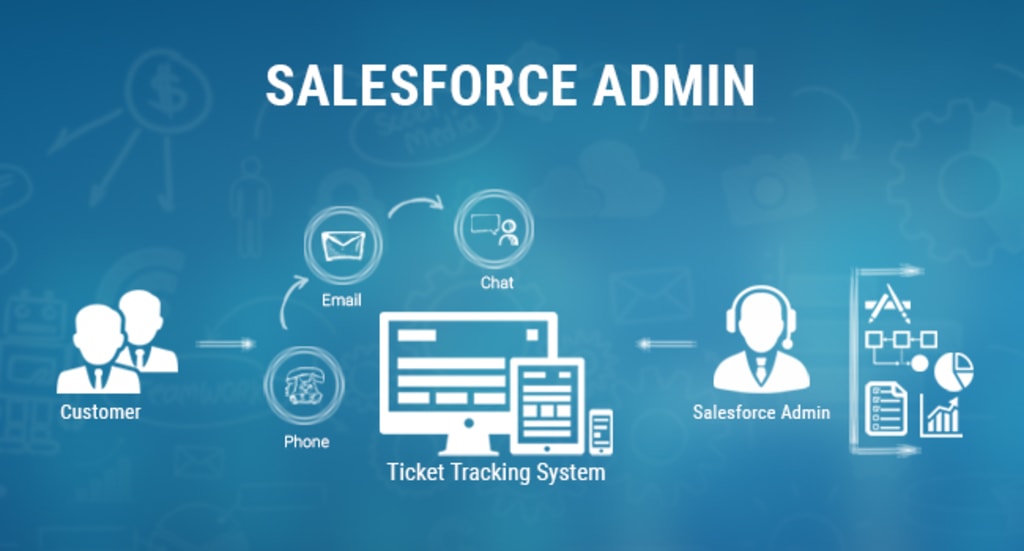 Damco Solutions Remote Salesforce Administrator
Organizations rely on Customer Relationship Management software to maintain and manage data for effective business functioning. While a CRM system is one of the most crucial investments for a business, many of them are not able to optimize its potential due to budget constraints.
One of the most common reasons behind not-so-successful CRM deployments is the inability to manage the budget strategically. A Salesforce project is not a one-time investment in system implementation, platform subscription, and licensing. It also includes the cost of recruiting, training, onboarding, and maintenance.
While big organizations can hire in-house professionals to manage Salesforce, small to medium-sized businesses with constrained budgets need to balance the cost of CRM with that of core business functions. Hiring a Remote Salesforce Administrator is one of the best moves for organizations to limit their spendings on system management and maintenance.
The research firm TrustRadius also confirms the organization's growing interest in remote desktop management in the past year. As per the company, it registered a 281 percent increase in its remote desktop software category that showcases where and how businesses are utilizing their investments.
A Salesforce System Administrator oversees administrative functions including account maintenance, report creation, workflow auditing, and works with developers for implementing enhancements in the system. Besides this, an admin resolves user queries, checks data access, trains users, and provides support to sales, marketing, and service teams to function effectively.
How remote Salesforce administrator helps firms optimize their overall investments?
In an in-house setup, the human resource team conducts interviews, shortlists candidates, and holds orientation sessions that take anywhere from a week to a month or more. Because of this onboarding delay in physical hiring, firms do not get administration services as soon as they want. A remote Salesforce administrator, on the other hand, can be hired and boarded the same day or in a few, depending on the time required to understand the process architecture. Firms can also hire remote freelancers or experts from an outsourced partner on a fixed-price or hourly payment model. The contracts for the same can be drafted based on a company's project duration and support needs.
Access to World-Class Experts
A Salesforce system requires administration, development, and consulting assistance, among others to keep it updated and optimized. But hiring and retaining full-time experts in various specializations come across as a costly investment for most small and medium-sized firms. Additionally, due to location preferences and the joining delays of new candidates, organizations find difficulty in onboarding experienced professionals on the Salesforce project. Contrary to physical hiring, remote hiring allows firms to access services of diversely skilled professionals on an on-demand basis, saving them from major recruitment hassles. With experts alongside, businesses can focus on core operations without worrying about system errors or workflow concerns.
The resource requirements of an organization change with time. There can be a scenario where a business may require multiple Salesforce system administrators for a particular quarter and only limited assistance for the rest of the year. Remote engagement allows businesses to be cost-efficient and hire administrators only when necessary. With this, companies can aggressively run sales or marketing campaigns during peak time and scale down during off-peak seasons. So instead of overburdening in-house resources during peak season and being idle during the rest of the quarters, firms can avail themselves of remote administration services to optimize operational costs at all times.
Bottomline
Hiring Remote Salesforce Administrators enables firms to focus more on core operations and optimize the investment for better business management. Moreover, it saves firms from recruiting, onboarding, and retention hassles that come along with hiring full-time employees. With the on-demand availability of experts under a flexible payment model, firms can use the resources wisely and be more productive.
list
Surya Choudhary is a Project and Software Delivery Manager at Damco Solutions with demonstrated experience in streamlining processes for insurance companies.
Website: https://www.damcogroup.com/Insurance/
Receive stories by Surya Choudhary in

your feed