Onshore vs Offshore Software Development Outsourcing: Which is Best for You?
Whether to outsource to an onshore or offshore development company completely depends on your project's unique requirements.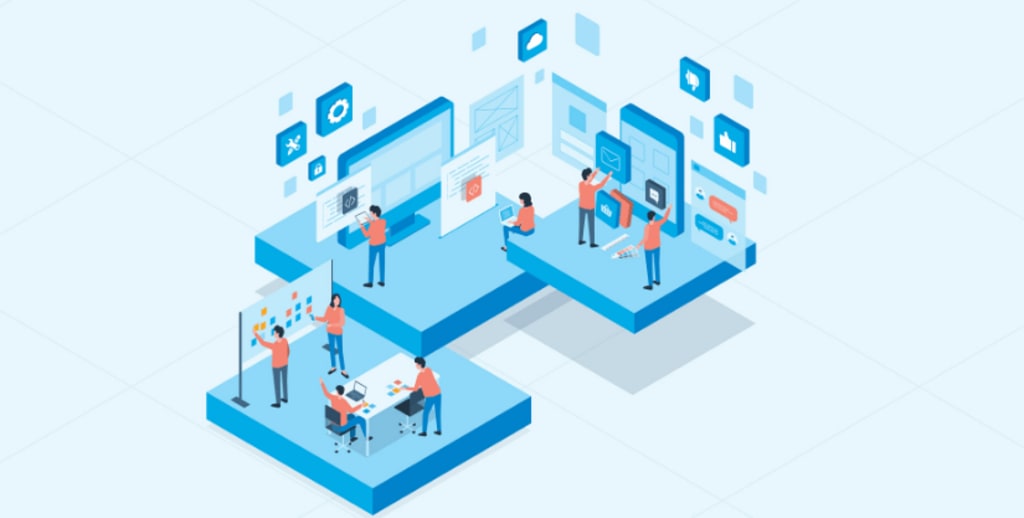 We'll not go into why you need to outsource; you clicked on this article to know what is offshore and onshore software development after opting for outsourcing software development work.
To be clear, 'outsourcing' does not mean shipping off workers to a foreign land. The process of a company collaborating with another company to work on a project- is the basic meaning of outsourcing. Under outsourcing, there are two variants- offshore and onshore.
Onshore vs. Offshore Software Development
This article will give you a basic yet meaningful definition of offshore and onshore software development and what advantages they both possess.
Onshore Software Development
As the term signifies, choosing to outsource company projects to another company within the boundaries of your own country is called onshore outsourcing.
Advantages of Onshore Outsourcing
Face-to-face and Real-time Collaboration
Time zones are different between countries- it's a given. Outsourcing to the same country you live in gives you the same business hours, streamlining communication with all parties. In short, sharing the same real-time with the company you are outsourcing guarantees anytime contact, and if there is an urgency- you can also arrange face-to-face meetings (which has proven to be better).
Effective Communication in the Same Language
Coming to the second most crucial advantage of onshore outsourcing. Without a doubt, working with the same country's organizations gives you the freedom to speak in your local language with the same accent. You do not need to be extra careful or worry about being country appropriate. Every country has its own sensitive words, terms, or topics. When you work with the same country company- you do not need to learn about any sensitive words, etc.-you'll already be aware of the same.
Disadvantages of Onshore Outsourcing
Comfort comes at a price. Collaborating with the same country company will mean paying extra compared to an offshore company. For instance, if an American company outsources to an Indian company, it will cost less- the exact opposite if they hire an American agency.
Offshore Software Development
Offshore software development means outsourcing to locations outside of your country. For companies in the United States, this typically means outsourcing to countries such as Eastern Europe, India, or South America.
Advantages of Offshore Outsourcing
Once you decide to hire a company located out of your country, project rates will plummet. There are several reasons for it- to begin with, the rates can be affected because of the low cost of living or high competition. Due to these reasons, different agencies offer lower services price, which becomes a good option for other country companies.
Outsourcing to other countries is undoubtedly a smart decision companies can make if their purpose is to get the best service at low rates. According to a report by Fullstack Labs, developers' hourly rates in other countries range between $25 to $50 (which is a lot less than the USA developers' rate). You can expect to pay between $220 to $330 per hour with USA developers.
When you step out of your country's talent, you'll see that there is so much more the world can offer. American companies have fewer people working in the development field; when you compare the talent pool with other countries- you'll observe a massive difference.
Going offshore means you'll have access to a larger talent pool, and whichever meets your requirement- you can hire them. Selecting from the vast talent pool means you'll pair up with skilled software developers, marketers, or advertisers.
Disadvantages of Offshore Development
Not speaking the same language as your extended team is a significant drawback. While English is one of the world's most common languages, that does not mean that your offshore company would be fluent in it, so don't expect it. Even if your development agency can communicate in English, it'll not be their first language. You'll need to pay extra attention and be attentive in meetings to avoid miscommunication.
Onshore vs. Offshore: Which Way are You Tilting?
Whether to outsource to an onshore or offshore development company completely depends on your project's unique requirements. Onshore can be perfect for some companies, and offshore can be a more reasonable option for others. Whatever way you decide to move ahead, make sure to measure out all the options.
About the Creator
Regina Deemar is a content writer, Inbound Marketer, and blogger who writes on the latest technology and business-related topics. At present, she is working with Cerebrum Infotech, a leading software development company.
Reader insights
Be the first to share your insights about this piece.
Add your insights