On Playing Games at Work
Not a Team Player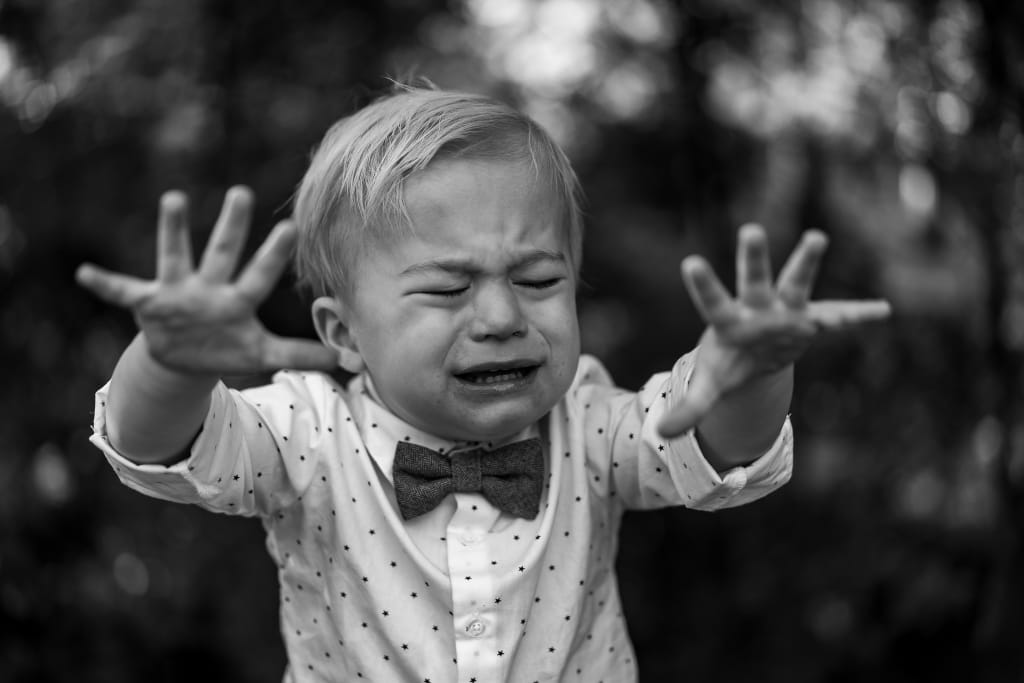 When is a game not a game? I'll cast my vote for the games played on one of those annual retreat days, where workers are liberated from their desks to join supervisors and co-workers for a day of organized "fun". The primary goal of these gatherings is to get chummy with our fellow employees and to build a spirit of camaraderie through games and play. In an inside-out sense of good sportsmanship, we are actually competing with our co-workers on how team-oriented and cooperative we are. Turning every game into "one for all and all for one" becomes the actual work at these retreats and tedious work it is. By the end of the day, you are longing for a raucous, competitive hand of Texas Hold-em.
But unlike an evening of poker with your buddies or a cutthroat round of Scrabble with your family, These retreat games literally mean business. Employers are assessing their workers' ability to risk, trust, share, and cooperate with others and your behavior on retreat day might even be mentioned at your yearly review—for good or ill. This is why even though everyone is in casual dress, no one is actually comfortable. One of the trust games, for example, we are tested on our stooge-like ability to fall back into the waiting arms of our colleagues or on just how easily we can be led blindfolded from place to place by others. If like me, the only thing on your mind when you play this kind of game is just how far you are from the nearest emergency room, you are not getting into the spirit of it!
The location of the retreat might be a first-class hotel or a hole-in-the-wall depending on your department's annual budget. The games and activities might be familiar like musical chairs or charades, or a packaged set chosen for that day by management specifically for that day.
The best retreat I ever attended was held in a plush recreation center under the eye of a hired game consultant who told us we should think of her as a camp counselor. What I liked about it was the day-long feast served on a long, linen-covered tablecloth where a catering crew set out a lavish breakfast and lunch as well as morning and afternoon snacks.
The worst retreat I ever attended was organized by a particularly tight-fisted manager who asked us to show up at our all-too-familiar office workplace one fine, sunny Saturday morning. The first activity was a round-robin telling of our "life stories," and just in case we hadn't revealed enough about ourselves, the game that followed was a kind of "truth or dare" relay race where we were supposed to confess a secret about ourselves if we lost. I refused to play that obviously obtrusive game. Lunch was a buffet of stale turkey sandwiches, soggy potato chips, and warm lemonade. In the afternoon we, all grown women, pasted butterfly and rainbow stickers on our faces and scribbled our visions for the future of our department on a blackboard. None of us envisioned that the penny-pinching manager would join fellow managers on their luxurious three-day "brainstorming" retreat in Vail later that same year.
Even though retreat days are promoted as an informal, get-to-know-each-other-better kind of day, the activities are usually as organized and structured as a military drill. The first part of the day centers around "icebreaker" games. These usually involve writing down bits and pieces of arcane information about ourselves like our family nickname, favorite cartoon character, and favorite hangouts, and after the information is read aloud by a team member, others have to guess who you are. In a turnaround version of the game, you are given the vital stats at the beginning of the day and quizzed on them at the end of the day. First thing in the afternoon, we are roused from our carb-heavy lunches with games that involve shouting and coordinated movement,
The rest of the day is given over to creative, artsy-craftsy projects because the current trend in some corporations and businesses is to blur the line between work and play so that workers feel like whole, spontaneous human beings and not uninspired drones.
The truth is that many workers labor away at segmented tasks in walled boxes where thinking outside the cubicle is generally not encouraged. It is usually only on retreat days that some of us are asked to be creative. Only then can we scribble our autobiographies, tell stories, create slogans and songs, craft collages, and brainstorm solutions to daunting, though hypothetical, problems and crises. These brief forays into creativity make some of us ask ourselves why our creative input is not sought after or valued on any other days of the year.
I prefer the companies that ask you to learn something on retreat days, like tutorials on popular software or other practical pursuits. I'd rather watch videos on achieving diversity or eliminating sexual harassment in the workplace than be told that my "creative input" will be respectfully considered when so-called improvements and innovations almost always flow from the top down and not vice-versa.
It is not that I am against a "play day", but I think most workers might prefer a paid day off to indulge in their own idea of fun and games. We workers may, now and then, get confused about what our function is at our ever-changing, frequently frustrating jobs, but we are born with a capacity for play and if we are lucky, we never lose it, never need a special day to encourage it and never need an organizer to manage it.