OG Gallery Drop 2: The Donald Trump Pictures
OG Gallery announces its next NFT drop and updates its strategy.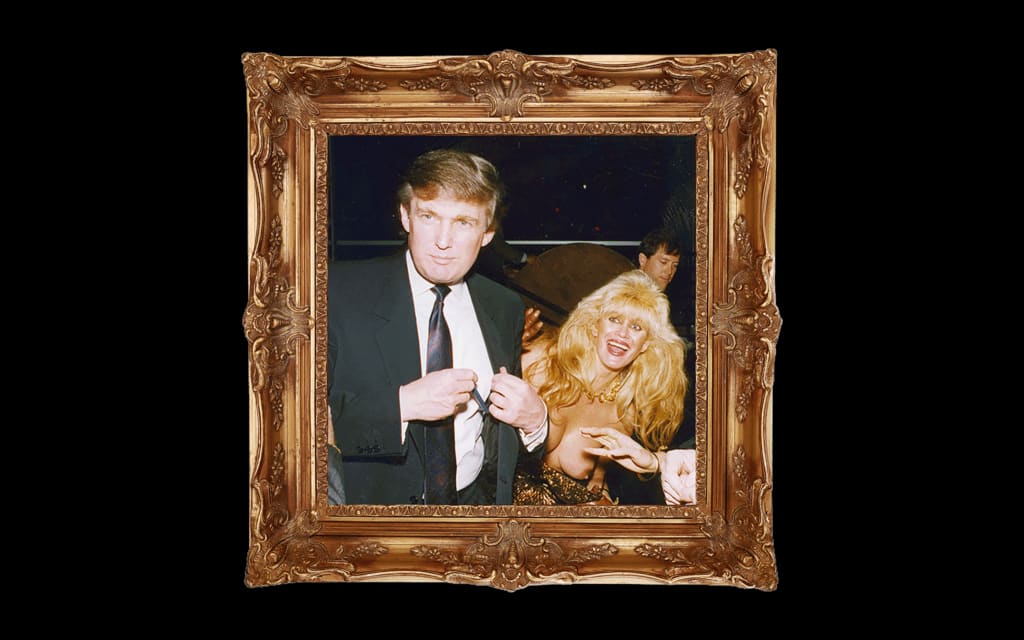 As I articulated in my last update, I was encouraged by the data we were able to gather from our first drop. The data, which included sentiment and general demographic of those interested in the OG Gallery, was instrumental in determining our company's commitment to move forward and learn more about the space. I still consider us in an R&D phase of our NFT strategy.
While our experience with Rarible provided us unique insight into the space, we were inclined to move to OpenSea with our second drop. Its marketplace is akin to the eBay for NFTs, with over 4 million products in its portal. That said, its technology is in another dimension entirely from that of eBay.
Rapidly Evolving Space
The fundamental issue with technology in the NFT space is that it is all very new. It is bleeding edge but most of the platforms feel clunky and not intuitive. They are all literally at the nascent stage of tech development, but the incredible demand keeps forcing forward development that is reactive and not proactive.
The second mover advantage will be key in competition. Some of the current platforms will have to be absorbed into more evolved technology over the next few years, where transaction speed and user experience are a bigger part of the equation. This movement will feel similar to the Myspace to Facebook migration, or the defeat of iTunes in the face of Spotify.
Smart Contracts
The path to reaching a critical mass of adoption for NFTs more likely lies in smart contracts. We are exploring this space and have considered licensing opportunities to offer as part of a NFT sale. For instance, the NFT could be paired with a licensing agreement for apparel.
We think that blockchain can be considered an alternative to the traditional licensing approach since it provides a number of key advantages. At a top level, the data is protected against modification and manipulation. As the technology improves, the experience of managing a creator's royalties and the collector's ability to unify their portfolio will get significantly better. The creator community craves security and transparency. We believe that as more of the production and media community gets comfortable with the benefits of NFTs and smart contracts, we will start to see a stronger convergence of these worlds.
Next Steps
Creatd's ability to utilize equity and cash as we have in previous acquisitions makes our decision of build or buy one that will take some time to sort through, depending on the success of the upcoming drops and our continued research.
While our OG Collection is a vast media library, we have spent the better part of a decade curating it. We have broken it up into various categories that are cross referenced and scanned into digital asset management systems where they are further analyzed for potential mediums such as books, screenplays, short videos, and gallery showings, as well as private sales and auctions. The OG Gallery team has agreed that the next drop category should be decided by the collectors themselves. We have identified four interesting content segments and are asking you, our audience, to tell us the next step.
Choose from the following categories and vote on Twitter below:
Reader insights
Be the first to share your insights about this piece.
Add your insights