Navigating the Gig Economy as an Independent Worker
Tips for Your Side Hustle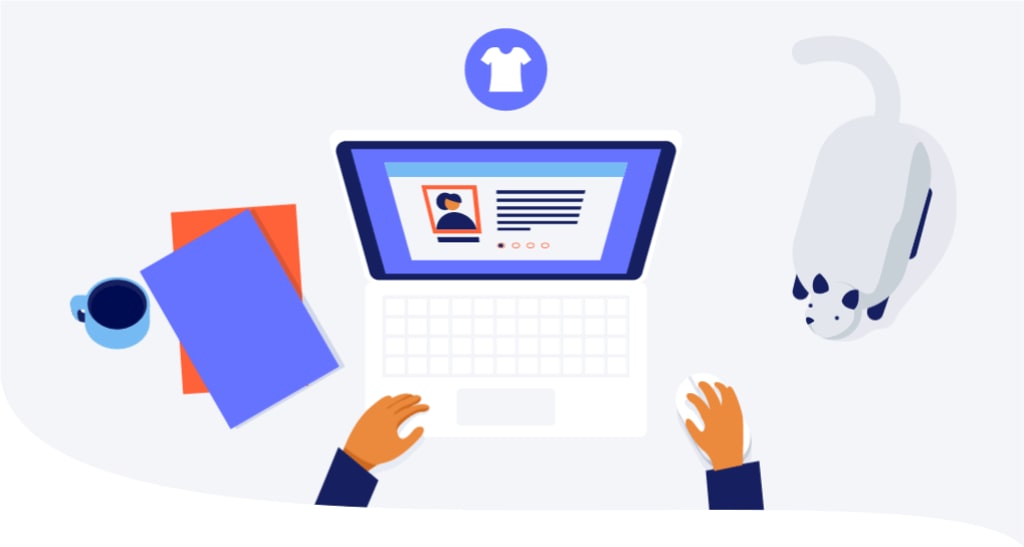 Gig economy. Sharing economy. On-demand workforce. Contingent workers. Independent experts. They're all buzzwords that attest to the changing tide of the modern workforce. Now more than ever, there's significant value placed on flexible work schedules, workplace autonomy, and remote benefits, so it makes sense that there's so much hype around the "gig economy." After all who wouldn't want to take advantage of benefits like that?
So what is the gig economy, and what's the craze all about? You're most likely familiar with the gig economy as side hustles or part-time jobs available through apps like Uber, Lyft, Etsy, Amazon Flex, etc. These platforms have become far more than just on-demand services that permeate our households, they also offer an outlet for flexible jobs and part-time side hustles. However, this is only one aspect of the gig economy. In fact, it encompasses a wide range of services and people who provide them.
In a nutshell, the gig economy is a free market system in which temporary, flexible jobs are commonplace, and companies bring on independent contractors and freelancers instead of full-time employees, and in many cases, for short-term engagements. While many people are familiar with the gig economy as the on-demand platforms discussed above, traditionally, examples of gig employees in the workforce have included freelancers, independent contractors, project-based workers, and temporary or part-time hires. In today's tech-reliant age, this basically means that anyone with a smartphone and unlimited data plan (or a good indie café with fast wifi and a power outlet) can work from just about anywhere.
If you're contemplating working in the gig economy, you're not alone. In fact 30 percent of Americans would quit their current job to go work the gig economy if that meant they could make the same amount of money. However, just learning what it takes to be successful as an independent worker in the gig economy can take a lot of trial and error. Below, are some best practices and tips you'll want to implement if you plan on making the leap.
Routines
While routines are often associated with safety and boring bureaucracy, they're actually one of your best friends when it comes to enhancing focus and performance. Any successful freelancer will tell you so. Establishing routines in your work might mean keeping a schedule; following to-do lists; starting the day with the most challenging work; or taking care of that client call first thing.
However, not all routines need to be work-related. Successful freelancers often find improved productivity, and focus by incorporating self-care (sleep, nutrition, exercise) into one's life. Both enhance people's sense of order and control in uncertain circumstances—which often arise when you're working for yourself.
Purpose
This might seem like a no-brainer, but doing purposeful work is a driving force behind the success of independent workers. Everyone wants to be happy at their job, but purpose creates a bridge between personal interests and a need in the world—it can be a big distinction between successful independents and the ones who aren't.
People
Humans are social creatures, so it goes without saying that we need to have connections with other people. In the traditional workspace, this often looks like going into a physical office, taking lunch with co-workers, or attending a weekly happy hour on Fridays. In fact, studies in corporate settings have long demonstrated how important other people are to our careers—as role models who show us who we might become, and as peers who help us progress by sharing our path.
Since this is not a readily available option for many gig workers, it's important to go out of your way to develop working relationships. Try collaborating with contacts in your field, or take your workflow to a co-working space where there more of a sense of community than your home office.
Place
Successful independent works have another trick in common, and that's establishing a place to work that protects them from distractions and pressures. Because gig work is often portable, it's important that you create a space for productive work that will help prevent feelings of rootlessness. Establishing a "place" to work is also a driving factor in the rise of co-working spaces around the globe.
Tips to for Independent Workers
No matter which platform you choose to market your services of pick up jobs as an independent worker, there's a handful of aspects that you need to consider.
Decide what services you'll offer—Know if you can take a more general approach in your field of work or if you need to specialize in a particular service.
Decide your rates—We all have to get paid, so this is likely top of mind for you. Research what rates other independent workers charge for their services to help you set a benchmark. Setting the right price is a balance of getting what you're worth, while remaining attractive to clients.
Determine your target market—Establish who will need your services, and is there a broad enough market to support a consistent flow of work. Once you've done that, it will be important to establish a unique selling proposition.
Create an online portfolio—While most gig platforms allow you to set up your portfolio within their site, it's important to go the extra mile. Build a website that promotes what you have to offer, and examples of past work. Doing so can offer you more customization and flexibility.
Market your services—Marketing doesn't have to break the bank. Test out different ways to market your services through social networking, offering consultations, word of mouth referrals, and email marketing.
Navigating the gig economy is not without its challenges. Yet, more and more people are making the move to some aspect of the gig economy. While you may not have the benefits of a traditional workplace when you're on your own, those who navigate it successfully have the benefits of flexibility and autonomy that aren't typically present in a conventional job.